National Hockey League
National Hockey League
Hockey coach avoids plane crash
Published
Sep. 8, 2011 1:00 a.m. ET

A coach of Russia's tragic Lokomotiv Yaroslavl ice hockey team told Thursday how, in a last-minute change of plans, he was left off the flight which wiped out almost all the senior squad.
Finnish goalie coach Jorma Valtonen, 65, was enjoying lunch with coaches and players shortly before the flight, the Toronto Star reported, when he was told he would no longer be accompanying the team to a match in Minsk, Belarus.
Instead he would remain at the team's headquarters in Yaroslavl -- 155 miles northwest of Moscow -- to work with younger players.
His initial disappointment at the exclusion turned to stunned disbelief -- and relief -- when he heard of the flight's fate.
"I was a little disappointed, but I have a contract that says I have to work with all the teams, so I said, 'OK, I'll stay here and work with the second-team goalies, the young guys.' That seems to be my luck. It's still difficult to believe it has happened," he said.
Hours later, Valtonen discovered 43 people -- most of them his friends -- had died when the charter flight crashed Wednesday, shortly after taking off from the airport in Yaroslavl, some 185 miles northeast of Moscow. Only two people aboard the Soviet-designed Yak-42 aircraft survived, while among the dead were former NHL stars Pavol Demitra, Josef Vasicek, Ruslan Salei and Karel Rachunek.
"I don't know what to say. It seems I was lucky. But it's horrible. Horrible," he told the Star. "I've been answering e-mails and text messages from my friends asking if I am alive or not."
Upon hearing the news, he immediately phoned Yuri Karmanov, the Lokomotiv scout who had recommended that Valtonen remain behind to coach second-tier players rather than traveling with the team. Karmanov told the Star, "Jorma just called me crying, saying, 'Thank you, Yuri, you saved my life.' I think we are all in shock."
Valtonen's relief at cheating death was, however, offset by the devastation of losing so many colleagues. "This morning I was at practice with the team, I had lunch with the team, and then I went back home. I wished them good games, and bring us back some points, and then this happened. You can never accept something like this," he said.
Read more here
---
---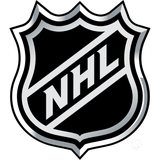 Get more from National Hockey League
Follow your favorites to get information about games, news and more
---