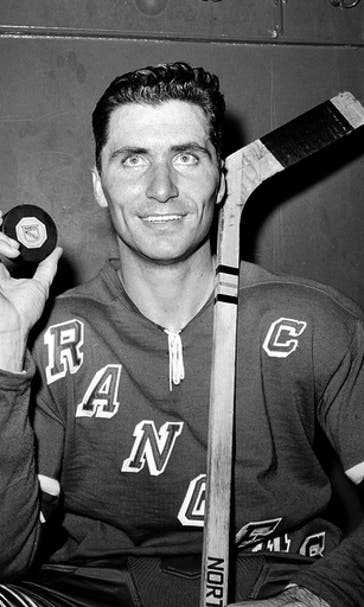 Hall of Fame winger and former NHL MVP Andy Bathgate dies at 83
BY foxsports • February 26, 2016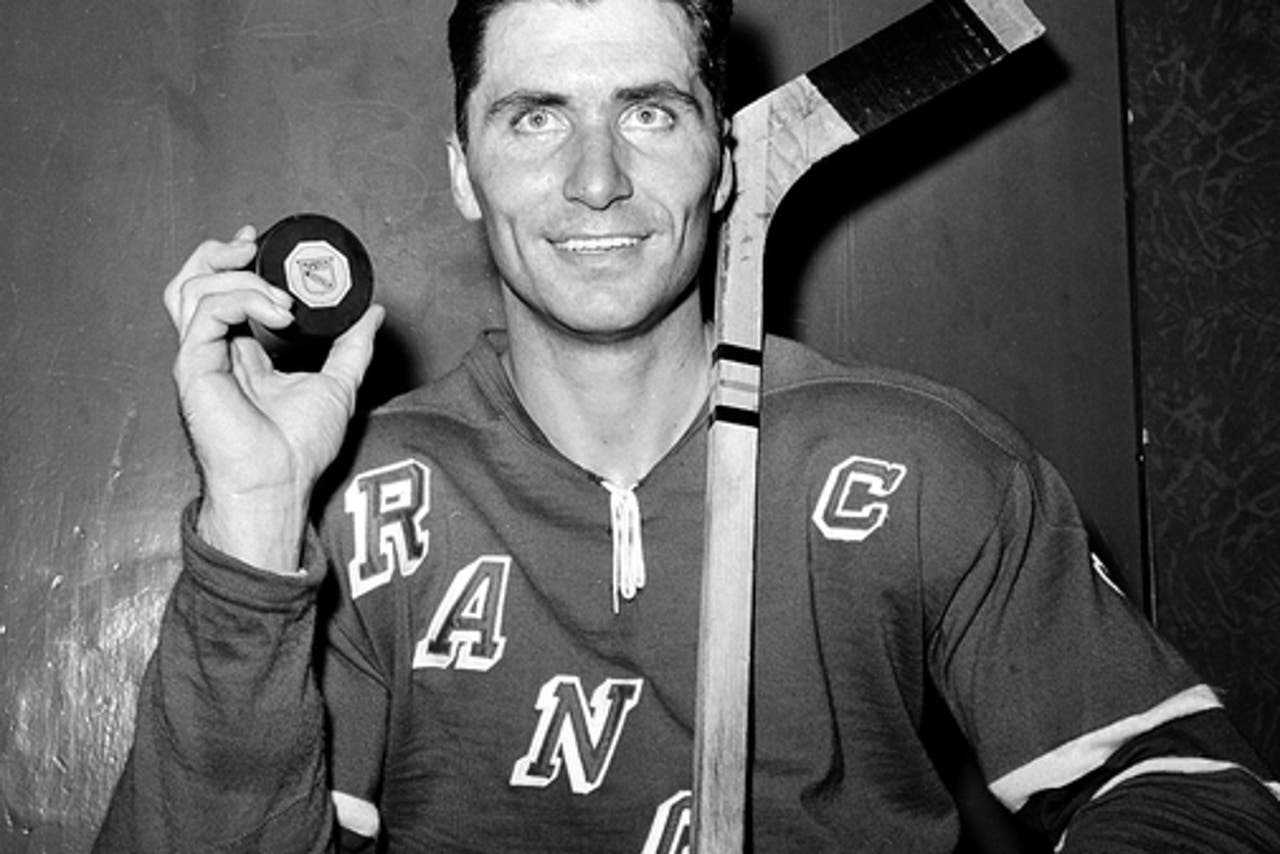 NEW YORK — Andy Bathgate was just fine without a flashy nickname.
While Bernie "Boom Boom" Geoffrion and Bobby "The Golden Jet" Hull became known for their powerful slap shots and colorful monikers, Bathgate could score with the best of them — and settled for just plain Andy.
Hall of Fame winger Bathgate, one of the most prolific goal scorers of his day, has died. He was 83.
Bathgate's death was confirmed by the Hockey Hall of Fame and by the New York Rangers on Friday.
A dynamic shooter and playmaker, Bathgate was the NHL's MVP for the 1958-59 season when he scored 40 goals and had 88 points. He was the first member of the Rangers to score 40 times in a season.
"Andy set the bar for what it means to be a Ranger," Hall of Famer Rod Gilbert said in a statement released by the team. "He was a true innovator of the game and my idol. As a young player, I was fortunate to have the opportunity to play with him and learn from him. He was class personified, on and off the ice. He will be sorely missed by everyone in the Rangers organization and throughout the hockey world."
A two-time, first-team All-Star in an era when Gordie Howe was the dominant right wing, Bathgate played in eight All-Star games. He spent just under 12 seasons with the Rangers before being traded to Toronto in 1964, when he won his only Stanley Cup.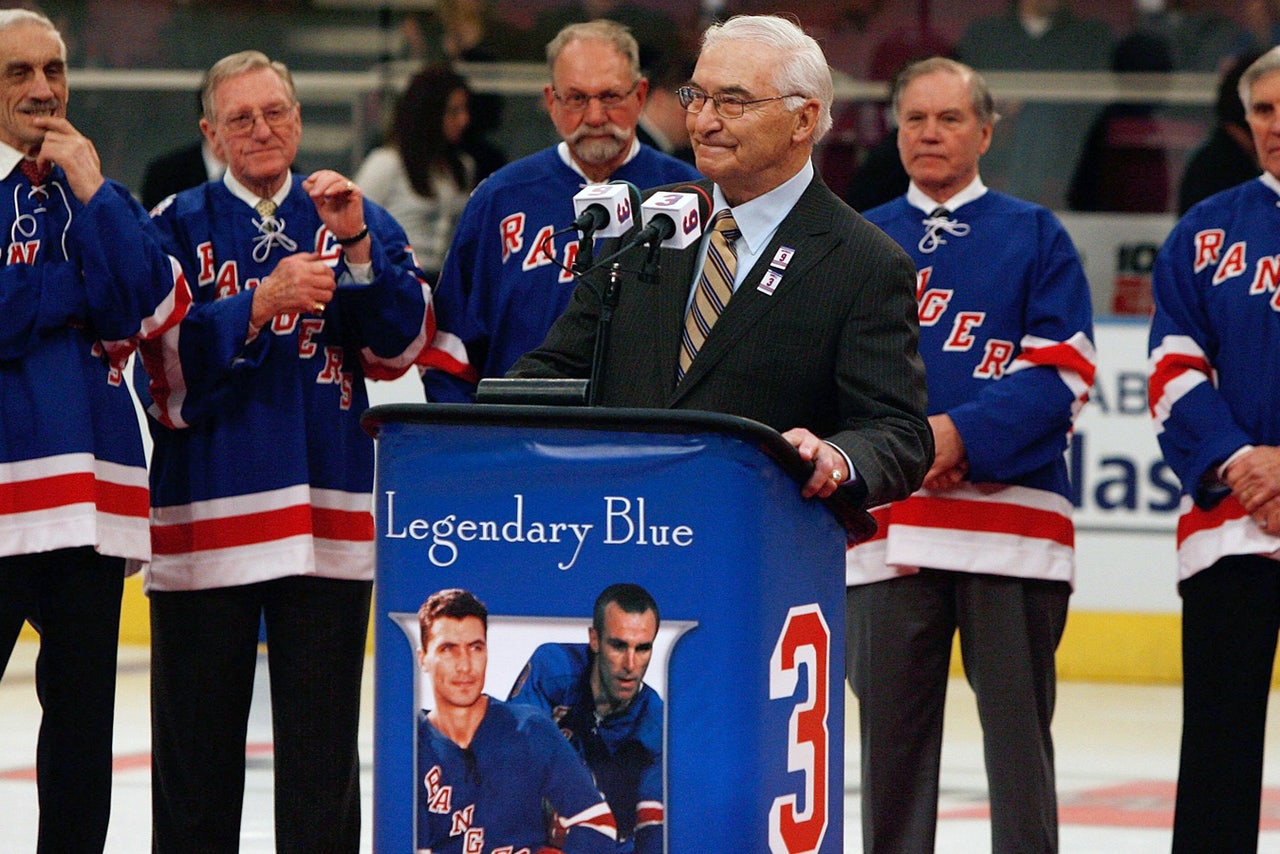 Former New York Ranger Andy Bathgate had his jersey retired in 2009. 
One of Bathgate's most famous shots was on a backhander that crashed into the face of Montreal goaltender Jacques Plante in 1959. Plante then became the first NHL goalie to wear a mask in a game.
Bathgate also played for Detroit and Pittsburgh in the NHL and Vancouver in the WHA during his 18 pro seasons. He scored 349 goals and 973 points in 1,069 NHL games and was inducted into the Hall of Fame in 1978.
"Andy Bathgate was a strong leader, a consistently prolific scorer and a fierce competitor," NHL commissioner Gary Bettman said in a statement. He said Bathgate "earned the respect of the entire hockey world."
Considered one of the Rangers' all-time greats, Bathgate's No. 9 jersey was retired by the team — along with that of Adam Graves, who also wore the number — in 2009.
"Andy's Hall of Fame career and many tremendous accomplishments place him among the greatest players who have ever worn a Rangers jersey," team president Glen Sather said in a statement. "Those fortunate enough to have known him fondly remember how he always carried himself with the utmost class and dignity."
When he was dealt to Toronto in one of the biggest trades in NHL history, Bathgate held every major Rangers scoring record. That included scoring a goal in 10 straight games, a mark that still stands for the Rangers.
His trademark was a blistering slap shot at a time when "the slapper" was a far less popular weapon than it is today. But Bathgate also was a creative passer and a dependable performer who played in every regular-season game from 1958-64.
He joined the Rangers in 1952, playing in 18 games, then skated in 20 for them the next season. By 1954-55, he was a regular on Broadway — and a star in a sporting region dominated by baseball players.
In 1961, he became captain of the Rangers, a perennial also-ran. When he was dealt to Toronto, Bathgate had skated in only 22 postseason games. He got into 14 that spring, scoring five goals to help the Maple Leafs win the championship.
No cause of death was released.
---
---