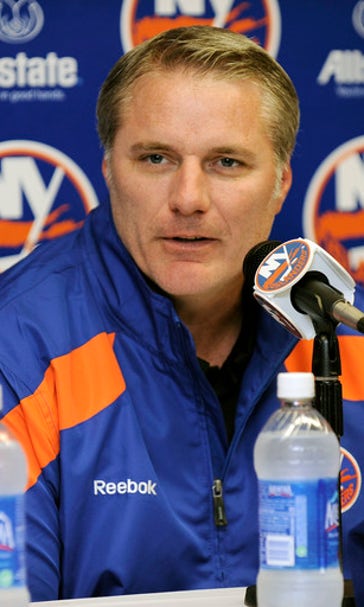 GM Garth Snow focused on helping Islanders 'take next step'
May 12, 2016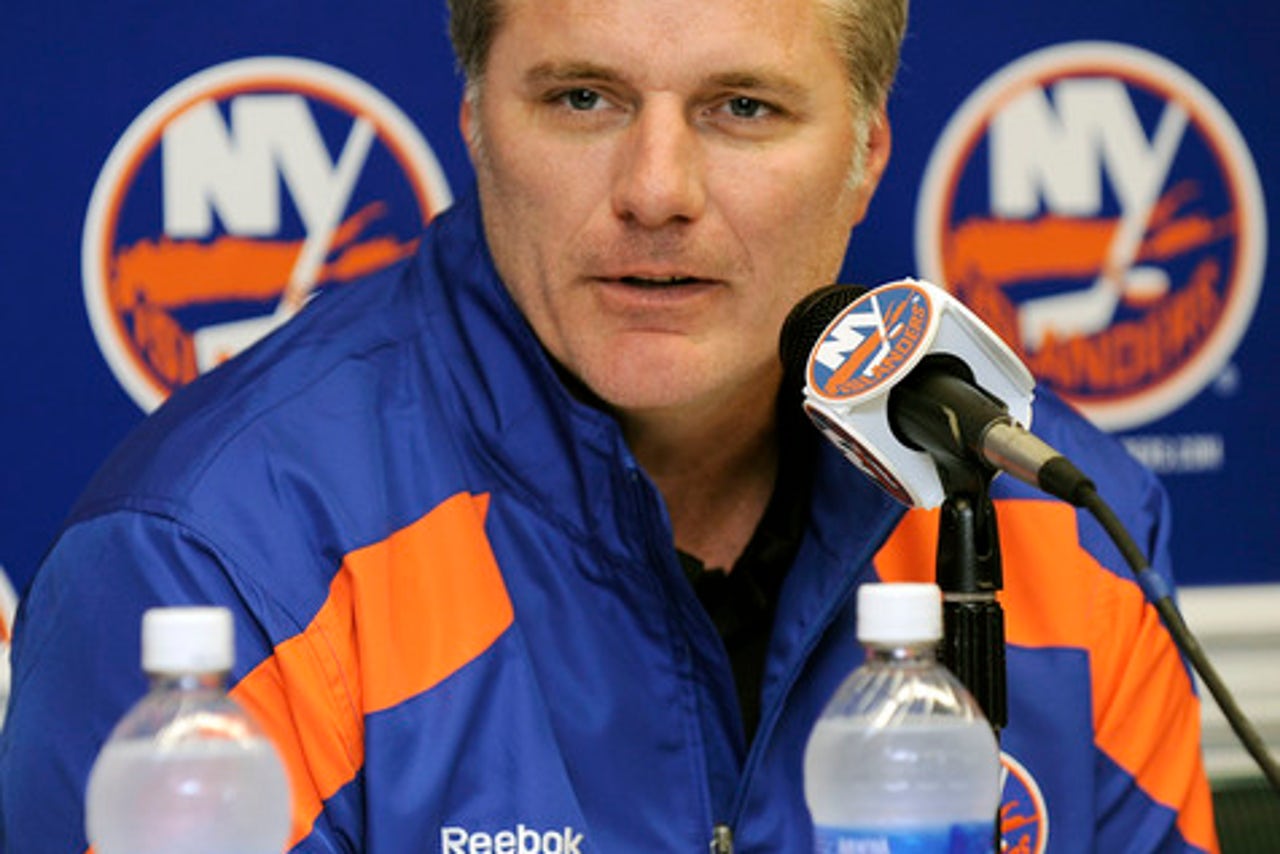 NEW YORK (AP) General Manager Garth Snow said the New York Islanders ''just weren't good enough'' in their second-round series against the Tampa Bay Lightning, and he is focused on helping the team improve in the offseason.
''We lost to the better team,'' Snow said Thursday on a conference call with reporters. ''That's why it's important for us to learn from it and get better from it and get ready to take the next step.''
The Islanders just completed a successful first season in Brooklyn's Barclays Center after spending the franchise's first 43 years at Long Island's Nassau Coliseum.
They overcame injuries down the stretch and earned a playoff berth for the second straight year, and third in the past four, reaching the 100-point mark in consecutive seasons for the first time since 1982.
''For us it's not good enough,'' Snow said. ''We are looking to get better like every other team in the league.''
After beating Florida in the first round for their first playoff series win since 1993, the Islanders were ousted from the playoffs in five games by Tampa Bay.
Now, New York is headed into an offseason that could bring some big changes. Just how deep remains to be seen.
The change will start at the top when minority owners Jon Ledecky and Scott Malkin take over the majority stake in the team on July 1 under a deal agreed to in 2014. Charles Wang, who bought the team in 2000, will retain a minority stake.
''The new ownership won't have any impact on what we're doing,'' Snow said. ''We've had a great working relationship. I know they want to continue the culture that was established by Charles Wang.''
The day of the ownership transitions is also the start of free agency, and the Islanders have three key players who are set to hit the open market: assistant captains Kyle Okposo and Frans Nielsen and fourth-line forward Matt Martin.
When players cleaned out their lockers and held individual end-of-season meetings with management and the coaching staff earlier this week, all three pending unrestricted free agents said they want to return. Snow said Thursday the feeling was mutual.
''These are all players that have been drafted by the Islanders, they've developed here and they developed into key parts to our team,'' he said. ''We would like to bring them all back, but unfortunately with the salary cap and where we stand in regards to that cap we'll have to see how it shakes out.''
With several restricted free agents as well - including Casey Cizikas and Ryan Strome - the Islanders are estimated to have just under $20 million in salary cap space available for next season.
Veterans Steve Bernier and Marek Zidlicky likely won't return, possibly opening up spots for some of the franchise's rising youngsters such as Ryan Pulock, Adam Pelech and Scott Mayfield.
Snow said the Islanders' success in recent years has allowed them to develop their young players as opposed to rushing them up when the team was in rebuilding mode.
''Really a good spot for our organization and our team to be in is to be patient with these players,'' he said. ''They're going to play a big role in our club making the next step.''
There was a positive development this week when standout defenseman Travis Hamonic rescinded the trade request he had made before the season to be closer to his home in Manitoba. Hamonic said there was a health issue with a close family member that had prompted his request, but the condition had stabilized and he wanted to remain in New York.
''We're happy he has been a core player and he will continue to be a core player for us in the future,'' Snow said. ''I was just happy that for him on a personal level things had taken a step in a positive direction.''
Snow also said he was pleased with the Islanders' first season in Brooklyn, calling Barclays Center ''a first-class facility.'' He also noted the raucous crowds during the playoffs.
When asked about the season-long complaints some players had about the conditions of the ice at the arena, Snow said he believed the quality had improved toward the end.
''It was their first season providing a playing surface for National Hockey League games,'' Snow said. ''I think there's a learning curve for everyone, much like it was a learning curve for us to go from living 12 miles from the Coliseum to living 24 miles from Barclays Center.''
---
Follow Vin Cherwoo at www.twitter.com/VinCherwooAP
---
---