National Hockey League
National Hockey League
Game 1 loss a heartbreaker for Bruins
Published
Jun. 1, 2011 1:00 a.m. ET

It was a heartbreaker for the Boston Bruins, who played the perfect road game for 59 minutes and 41 seconds, only to see Vancouver forward Raffi Torres turn hero, scoring with 18.5 seconds left to give the Canucks a 1-0 victory Wednesday in Game 1 of the Stanley Cup Finals at Rogers Arena.
The game quickly turned into a goaltender's duel, with Vezina finalists Roberto Luongo and Tim Thomas each playing outstanding games. Although Luongo made 36 saves for the shutout and the win, Thomas was called upon to make the more spectacular saves. Among them was the snuffing of a Jannik Hansen breakaway attempt early in the third period.
Ultimately, it was Hansen again who played a key role in the only goal. The Canucks forward set up Torres for the winning score after Ryan Kesler made a gritty play to chip the puck into the Bruins' zone and get the puck rink-wide to Hansen.
"They were able to keep it in at the blueline," Thomas said. "Hansen was able to get into a spot where I was starting to cut down the angle because he was in a dangerous enough spot that I had to take that shot. And that's when he was able to make a pass to Torres cutting to the net. I didn't even know Torres was there."
Thomas insisted that the last-minute goal wasn't going to get his team down heading into Game 2.
"At this point of the year, it doesn't matter what the score was — you either win the game or lose the game," he said. "We're going to have to bounce back and win the next one."
The Bruins and the Canucks looked evenly matched when skating 5 on 5 coming into the game, but while Vancouver's power play had been dangerous in the playoffs, Boston has been struggling to get its man advantage clicking. However, neither team found success on the power play in Game 1, each going 0 for 6.
"Our power play was better tonight than it had been in a while," Bruins coach Claude Julien said. "We spent a lot of time, we had some shots, had some opportunities, had some chances. We didn't score. But I think the same thing happened on the other side. As long as we're able to stay on even terms with them when it comes to special teams, we're OK with that."
The teams also tried to send a message with plenty of hard hits, and pushing and shoving after whistles. Apparently, things got downright nasty. Patrice Bergeron claimed that Alex Burrows bit him on the hand during a scrum at the end of the first period.
"He did [bite me]. He cut me a little bit on my finger," Bergeron said. "I'm not going to complain about it. I'll let the league do its job. We were speaking French to each other and I asked him why he did it, and he said that I put my finger in his mouth and he had to do it. I don't mind the rough play as long as it's pushing and shoving and stuff like that. But biting? Come on."
Bruins power forward Milan Lucic also was front and center when things got rough. The Vancouver native was turned head over heels by a low hip check from Dan Hamhuis. However, while Lucic skated away after the play, the Canucks defenseman headed to the dressing room and didn't return. It's unclear whether Hamhuis will return for Game 2, but the Canucks remain confident after getting the win while down one skater.
"Going down to five (defensemen) midway through the second, with the intensity that was out there, was obviously taxing on our group," Canucks coach Alain Vigneault said. "But I thought our forwards did a good job of helping our defense out. I thought the five guys that handled the workload did a real good job of sharing the time. Our best period was our third period. We were down to five (defensemen) at that time."
For Boston it's heartbreaking to lose in the final seconds, but the Bruins are confident that with a little more hard work, they'll figure out a way to beat Luongo and take the series back to Beantown all tied up.
"We did a lot of good things tonight. We've got to bear down," Lucic said. "When we're going to the net with a purpose of not being denied, that's when we're finding those loose pucks. This isn't the time of year to get down or discouraged. We played hard today, but obviously we're going to have to play a bit harder if we want to get a win out of here."
---
---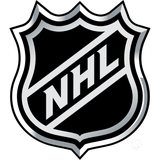 Get more from National Hockey League
Follow your favorites to get information about games, news and more
---