National Hockey League
National Hockey League
Frustrations mounting for Phoenix Coyotes
Published
Jan. 31, 2014 1:19 p.m. ET

GLENDALE, Ariz. (AP) Shane Doan stood in front of his stall scowling, the crimson in his cheeks as much from the anger inside as the physical toll from 60 minutes of give-it-all-you-got hockey.
His answers were terse, key words repeated for emphasis.
Once he was done with the short interview session, Doan put his head down and marched toward the back locker room in quick, purposeful steps, the rage seeming to build as he went along.
Faced with a must-win game in a season that was starting to slip away, the Phoenix Coyotes fell flat, losing to the team with the NHL's worst record - at home, no less.
It was more than the Coyotes' captain could take.
''I don't even know what our level is because we're barely above average right now, if average,'' Doan said after the Coyotes lost 3-2 to Buffalo on Thursday night. ''It's not acceptable. Not even close.''
The loss continued a downward spiral for the Coyotes.
Playing with an owner for the first time in four years, Phoenix opened 14-4-3 for the second-best start for a franchise that started in Winnipeg in 1979.
Since then, inconsistency has reigned.
Once a team that relied on its grittiness and defense-first mindset, Phoenix has instead become a team that has been caught in a back-and-forth struggle, winning some games by outscoring opponents, others by occasionally getting back to its stay-at-home roots.
Phoenix had a stretch with one win in six games at the start of 2014 and has lost four of six after the setback against the last-place Sabres Thursday night in the second game of a critical five-game homestand.
Once in the thick of the Western Conference playoff race, the Coyotes are ninth in the West with 60 points, three behind Vancouver.
''It is frustrating,'' said Coyotes forward Antoine Vermette, who has eight goals in eight games and a six-game points streak. ''You don't want to look too far (ahead) in your schedule, but we know our situation.''
What made the loss to Buffalo harder to swallow was that the Coyotes had seemed to get back into their defense-and-counter groove Tuesday night against Los Angeles.
Playing arguably its best game of the season, Phoenix limited most of the rival Kings' chances to the outside, generated numerous good scoring chances and went on to win 3-0 behind backup goalie Thomas Greiss' second shutout in three starts.
To keep climbing up the standings, or at least maintain their positioning, all the Coyotes had to do was knock off the Sabres, who came into the game with the fewest wins (14), points (36) and goals (101) in the NHL.
Phoenix got off to a solid start, out-shooting Buffalo 21-12 in the first period.
The Sabres ended up scoring first, but the Coyotes rallied with two goals in a span of 18 seconds of the second period to go up 2-1.
After that, the Coyotes sat back, almost as if they were waiting out the win instead of going to get it.
A series of turnovers led to two goals for the Sabres, putting them up 3-2. A big push by the Coyotes in the third period led nowhere, leading to perhaps the most disheartening loss of the season and one very angry captain.
''We're up 2-1 to start the second and we do absolutely nothing, nothing as a group. Absolutely nothing,'' Doan said. ''We have a chance to put a team away when you're up 2-1 at home, and I don't think we got a shot for 12 minutes. It's embarrassing. It's embarrassing.''
The Coyotes still have time to turn it around.
After facing a tough game against Pittsburgh on Saturday night, Phoenix plays its final three games before the Olympic break against teams still in the Western Conference playoff hunt: Chicago and Dallas twice.
Once they return, the Coyotes will have 24 games left to make a push. They've done it in the past, including a late-season run to the conference finals in 2012.
To do it again, they will have to play much better than they have lately.
---
---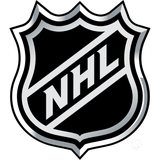 Get more from National Hockey League
Follow your favorites to get information about games, news and more
---