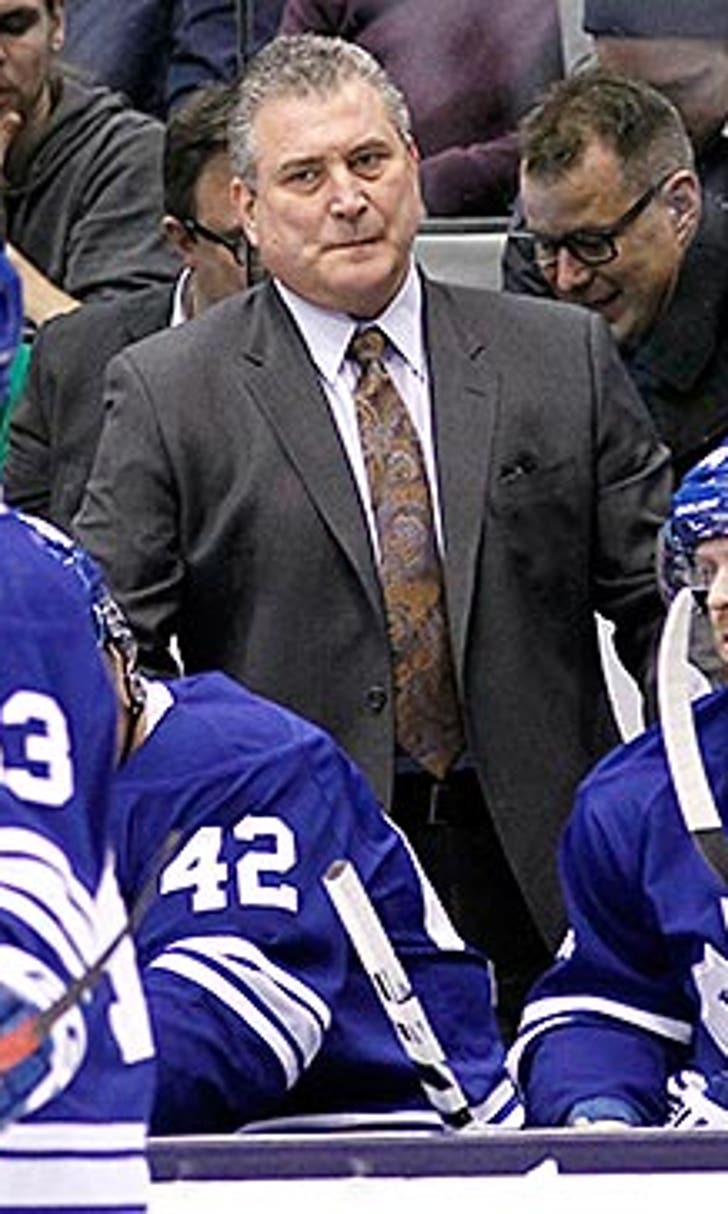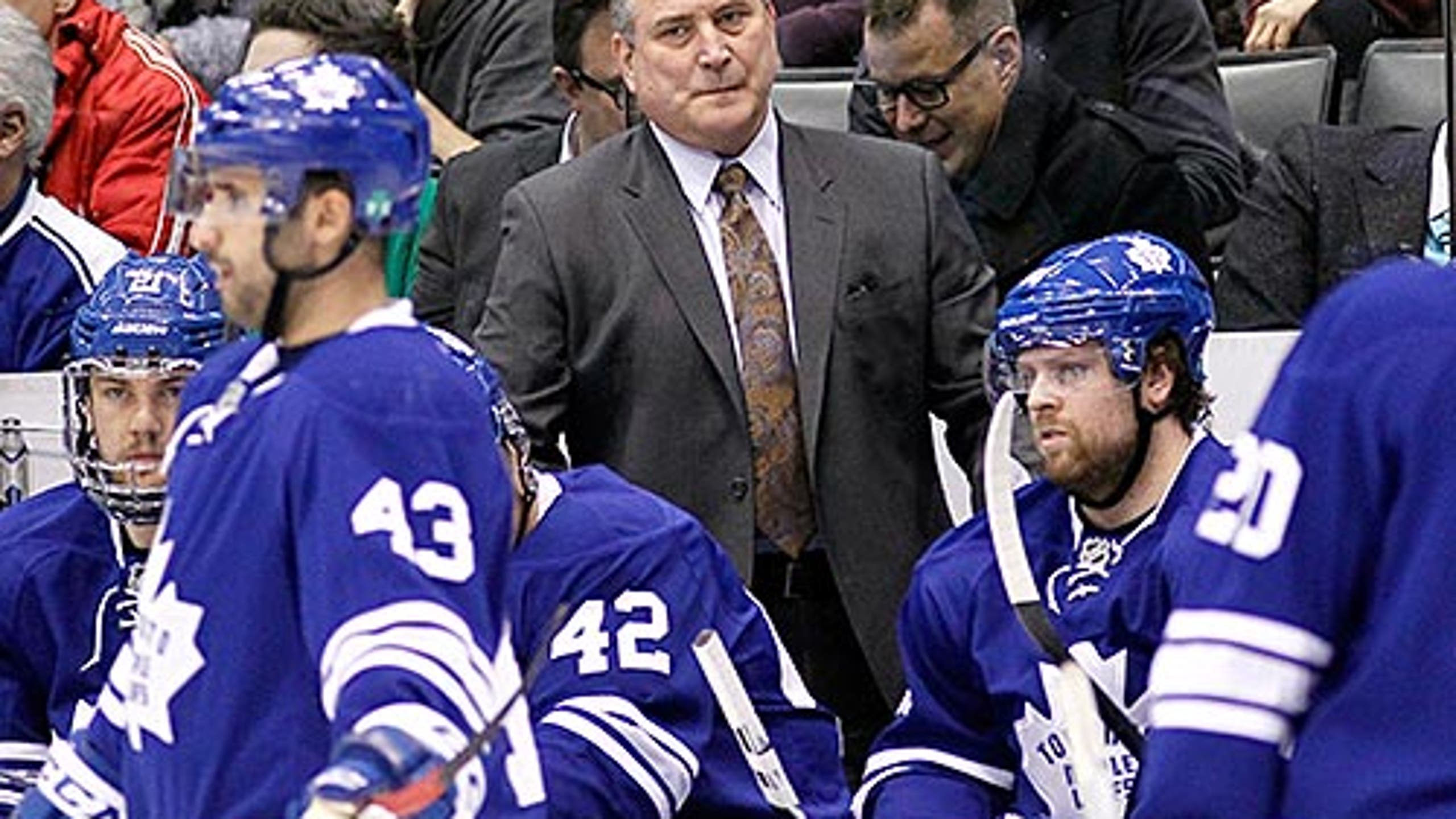 Former Leafs coach Horachek reflects on regrets
BY foxsports • October 14, 2015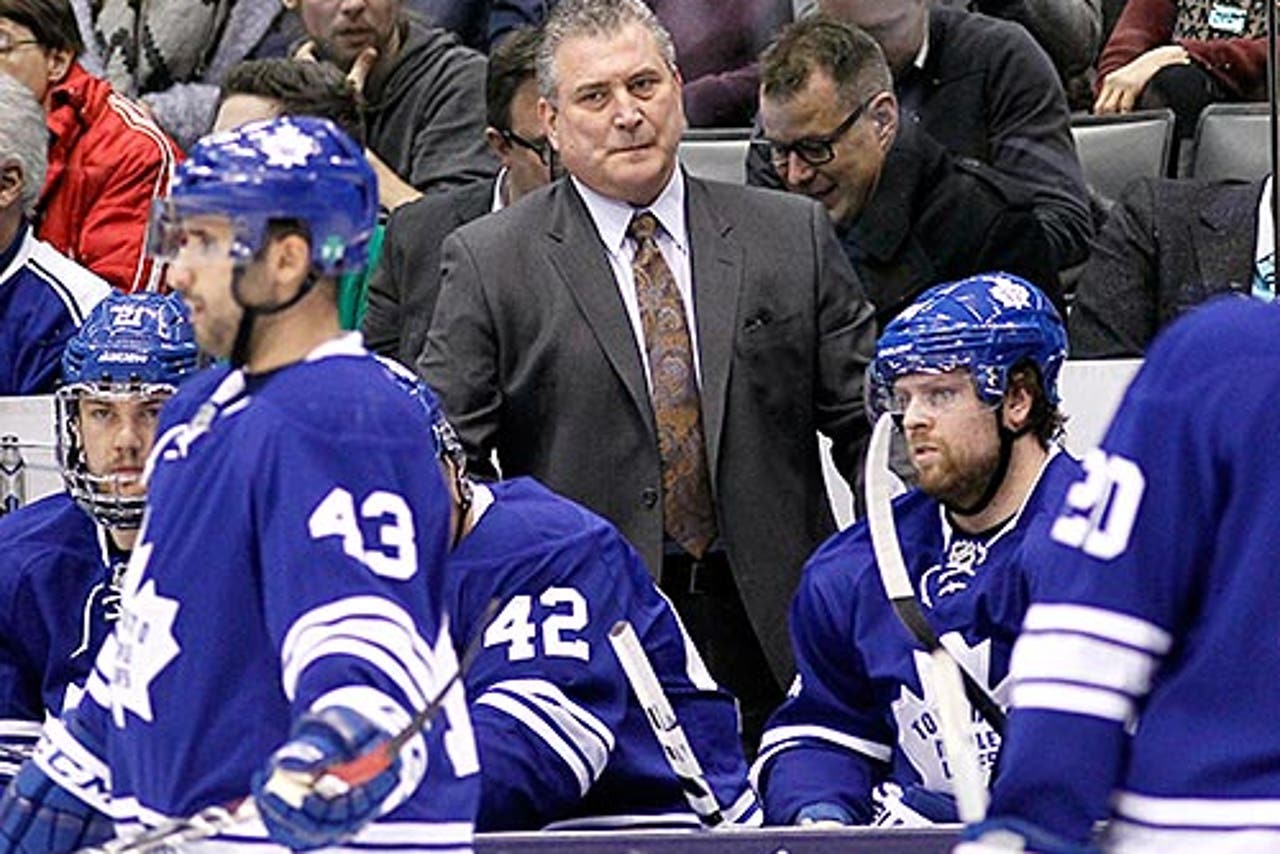 Former Leafs coach Peter Horachek is taking it easy these days -- the bench boss is currently recuperating from double knee replacement surgery. It's a well-deserved break for Horachek after he had the difficult job of guiding the Leafs through the remainder of a lost 2014-15 season.
Horachek was let go by the team after the season in favor of new coach Mike Babcock, but Horachek said if he had the chance, he would do a few things differently now than he did during the end of last season.
"What I learned was you have to spend more time trying to communicate with the rest of the organization on what our short-term and long-term goals are. Where are we going and how do we plan to get there?" Horachek told SportsNet's Elliotte Friedman. "Mike Babcock has a plan. He knows where he wants to be in three weeks, where he wants to be in four-to-five years. 
"What I would do differently is spend more time with Randy [Carlyle], Dave [Nonis], [Brendan] Shanahan, Kyle [Dubas] asking, 'What is our expectation with these players?' Spend more time trying to define our identity."
The Leafs are working toward a new identity under Babcock and new GM Lou Lamoriello. Gone is the outwardly cranky Phil Kessel, and in his place, the Leafs are trying to adopt a more workman-like attitude. The results are slow, as Toronto still does not have a win on the season, but the organization seems committed to a long-term build toward the future. 
Meanwhile, Horachek is still under contract with Toronto, so he does not have to find a new job immediately. Instead, he told Friedman he is setting his sights on a possible Christmas trip with his wife, a first for the hockey family. 
(h/t SportsNet)
---
---