National Hockey League
National Hockey League
Flyers look for long playoffs after short season
Published
Jan. 17, 2013 7:19 p.m. ET

The NHL lockout only seemed to drag on such an interminable length that last season was a distant memory.
The reality is, last April was only nine months ago, not so long that it's too hard to remember who won the first-round playoff series between the Philadelphia Flyers and Pittsburgh Penguins.
The Penguins-Flyers is a rivalry so big, it's kicking off NBC's season coverage Saturday in Philadelphia. It's an opener worthy of the spot.
But the commercial, while highlighting stars Sidney Crosby and Claude Giroux, missed one key part of the showdown: Philadelphia's six-game win over the Penguins in the first round of the Eastern Conference playoffs.
''Claude Giroux and the Flyers have their sights set on revenge for last season's playoff loss to Pitt!'' the voiceover said.
Ah, not so fast. Yes, the Flyers ended yet another season without hoisting the Stanley Cup, extending a championship drought that dates to 1975. But they did knock off the Penguins before they were eliminated the next round in five games by the eventual Eastern Conference-champion New Jersey Devils.
They'll likely have to get by the Penguins and Devils again - and the Rangers, for that matter - if they want to reach the finals for the first time in three years. Led by Giroux, named team captain this week, and a roster that returns mostly intact, the Flyers (47-26-9, 103 points) believe they have the talent to make another deep run in the postseason.
In fact, when owner Ed Snider was asked this week if he had any area of concern entering this season, he was firm in his assessment: ''No.''
Even the die-hard fans, who stake out bleacher seats at training camp, may not agree with the founder, though.
With Chris Pronger unlikely to ever play again following multiple concussions and Matt Carle gone via free agency, the Flyers' blue line took a big hit. Andrej Meszaros (right Achilles' tendon) isn't ready to go and there's no telling if the 37-year-old Kimmo Timonen, coming off back surgery, can hold up in a short season.
Erik Gustafsson (ankle) and Marc-Andre Bourdon (concussion) are also hurting. The Flyers hope Bruno Gervais and Kurtis Foster can do more than add some depth to a defense that clearly is the weak link in the Flyers' chase for the Cup.
Snider counted on the defense to support goalie Ilya Bryzgalov.
''I really believe that we'll tighten up a little bit to help him out,'' he said. ''I think he's a darn good goalie.''
Bryzgalov was all over the map, with his play and personality, in his first season in Philadelphia. He never quite warmed to hockey-mad Philadelphia, and even his own teammates were often left wondering what the Russian was really all about.
He had trouble adjusting to the increased scrutiny from media and fans, and even a new style of play in front of him. Bryzgalov had a sensational March with three straight shutouts, and he set a Flyers record with a shutout streak of 249 minutes, 43 seconds. His success just failed to carry over into May.
In the postseason, Bryzgalov had a 3.46 goals-against average. Bryzgalov, who played in Russia during the lockout, said he now understands the expectations that come with playing in Philadelphia. He said he can deal with the fans and media and still be a top-flight goalie capable of playing 40 games. Coach Peter Laviolette, entering his fourth season, said he would ride Bryzgalov hard in the short season.
Bryz says, bring it on.
''I just have to worry about one thing,'' he said, ''how to help the team win games. That's it.''
Bryzgalov poked fun at Scott Hartnell's mangy curls in his first week back and told stories of his offseason trip to a cosmonaut training center over the lockout. General manager Paul Holmgren warned Bryzgalov at the end of last season that playing hockey in Philly is ''not Comedy Central.'' But if a happy Bryz means a successful Bryz, the Flyers will surely put up with his quirky style.
If wins fail to come as often as the one-liners, perhaps Giroux can keep him in line. Only 25, Giroux was named the 19th captain in team history this week, a worthy honor for a player Laviolette dubbed, ''best in the world'' last season.
He had 28 goals and 93 points last season, the most points by a Flyer since Eric Lindros had 93 in 1998-99, and one shift that skyrocketed his popularity in Philadelphia.
In the Game 6 clincher against Pittsburgh, Giroux told Laviolette to start him, then flattened Crosby only 5 seconds into the game. He later scored his sixth goal of the series and led a Flyers' charge into the second round.
He can't wait to line up against the Pens on Saturday.
''It's going to be real easy to get up for that game,'' he said. ''Just thinking about it gets me excited.''
The Flyers won't have Danny Briere (wrist) for the opener and they don't know if Hartnell can repeat his All-Star scoring form. They lost out on free-agent stars Zach Parise and Ryan Suter, and Jaromir Jagr bolted for Dallas. They also traded one-time franchise cornerstone James van Riemsdyk.
Some big losses, but not enough to spoil the offensive chemistry they developed last season, something Laviolette noticed on the first day of camp.
''They came out the first day, not seeing each other, not skating together, and it was like they didn't miss a beat out there,'' he said.
Maybe that familiarity can lead to an unfamiliar sight around the city - a championship parade.
----
Follow Dan Gelston at www.twitter.com/APGelston
---
---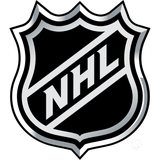 Get more from National Hockey League
Follow your favorites to get information about games, news and more
---