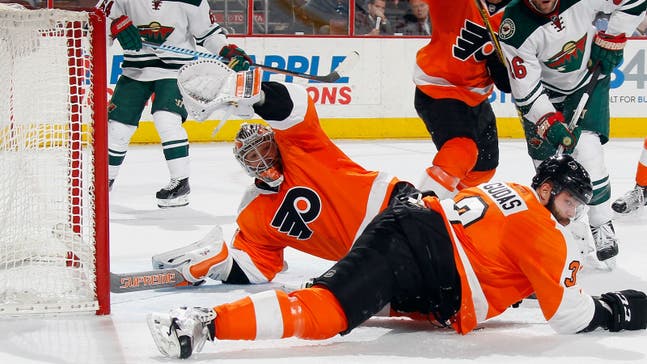 Flyers goalie makes save of the season to close out game
Published
Feb. 26, 2016 9:47 a.m. EST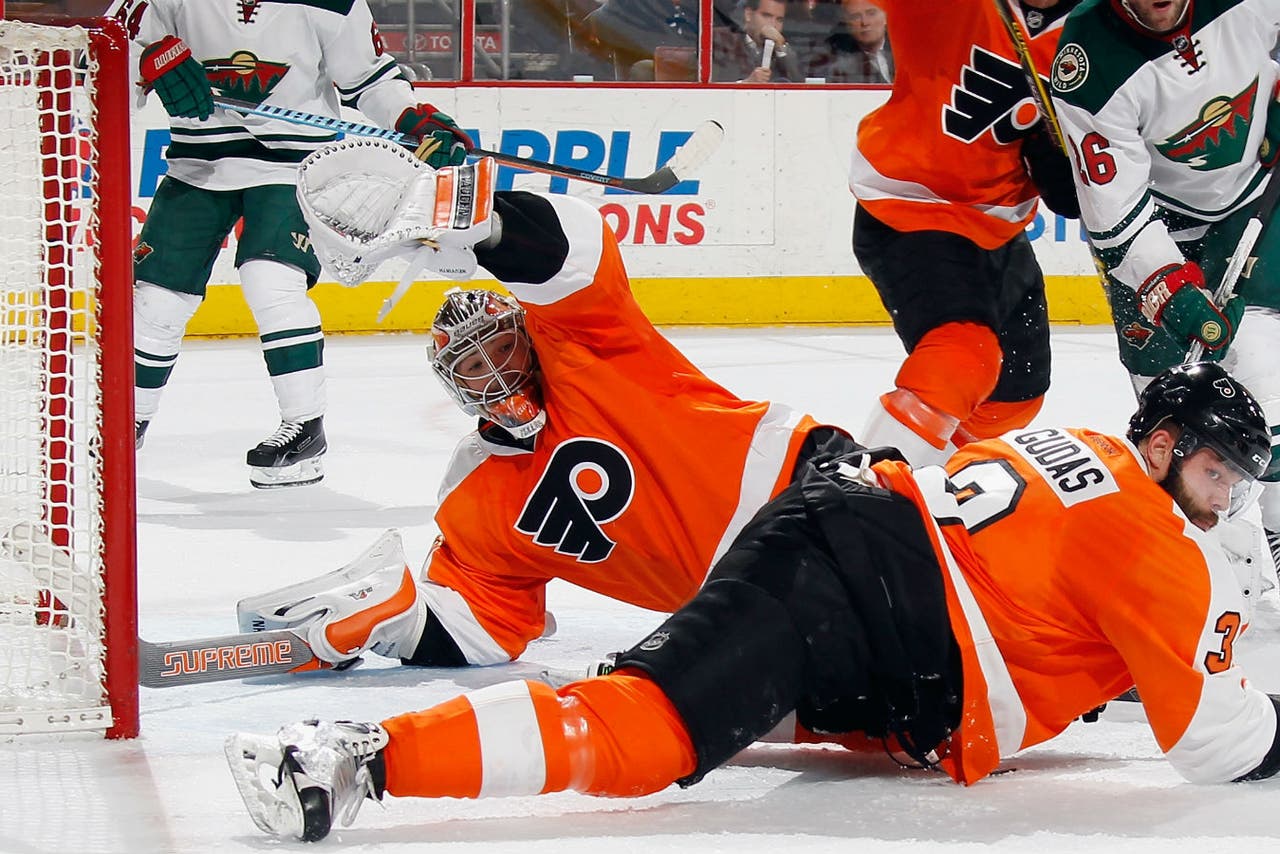 The Minnesota Wild were centimeters away from sending Thursday night's game against Philadelphia to overtime with a miraculous buzzer-beating goal in the third period, but Flyers goalie Michal Neuvirth robbed the Wild of a goal with a jaw-dropping stick save.
You have to see the save in slow motion to appreciate it. The puck slid to Minnesota's Charlie Coyle, who hesitated for a split-second and fired a shot over the top of a defender sprawled on the ice. Neuvirth dove backward toward his own goal with his arms extended and deflected the puck just as it reached the goal line.
The play was reviewed, and officials determined the puck never crossed the line. The Flyers won the game 3-2 and are still alive in the race for a playoff spot. 
---
---