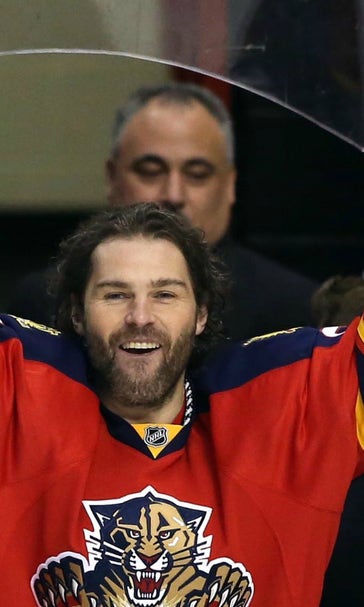 Florida Panthers sign 44-year-old Jaromir Jagr on for another year
May 5, 2016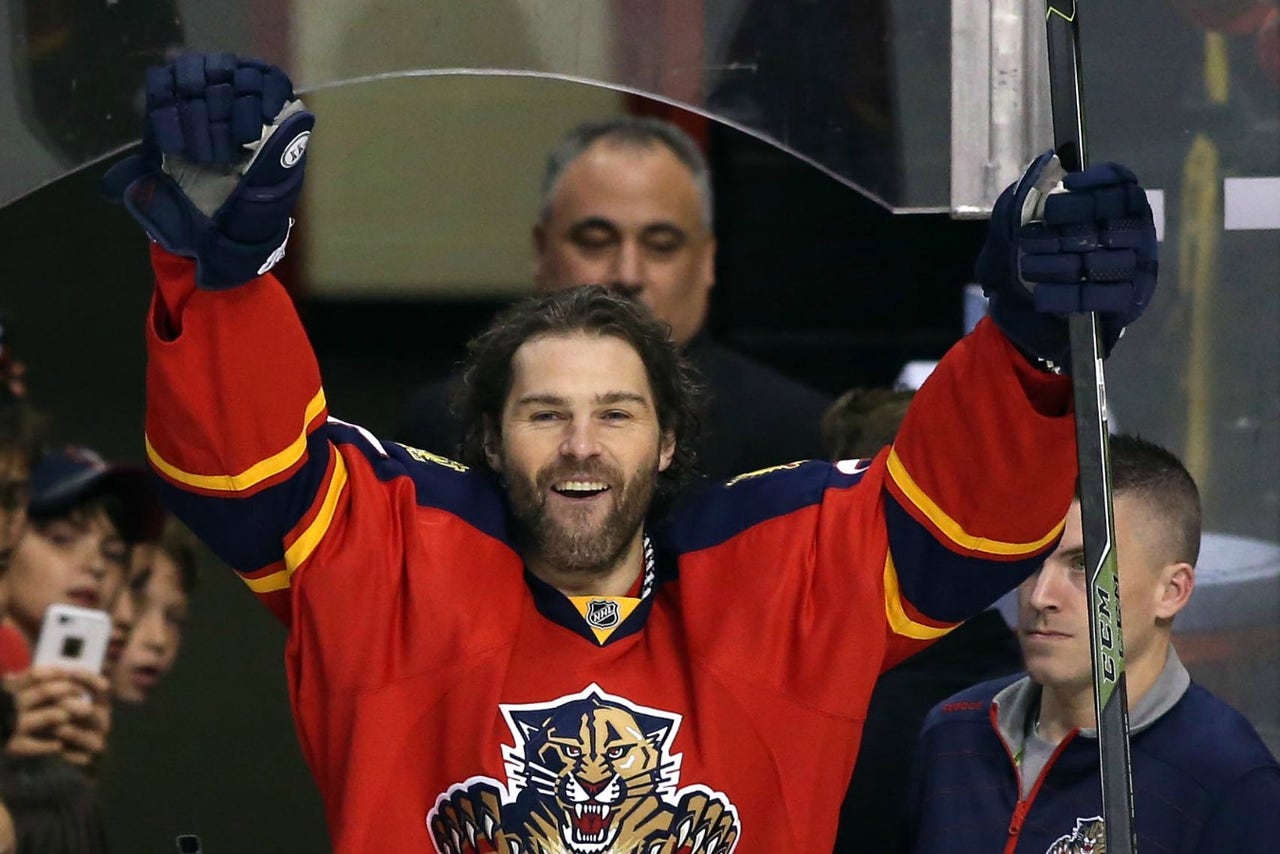 The Florida Panthers made another bid for longevity, re-signing 44-year-old Jaromir Jagr to a one-year contract Thursday. The terms of the contract were not disclosed. 
This continues to make Jagr, who will turn 45 next February, the oldest active player in the NHL.
"Jaromir is a Hall of Fame player and had an excellent season playing alongside Aleksander Barkov and Jonathan Huberdeau," Panthers EVP and GM Dale Tallon said. "His track record speaks for itself, ranking third all-time in points and goals. He has been a great fit with our organization and we are excited to have him back for next season."
The 6-foot-3, 230-pound Czech Republic native showed no signs of letup in his 44th year. Jagr led the Panthers with 66 points in 79 games this season, passing Gordie Howe in all-time points scored with 1,868. 
Two-time Stanley Cup winner and 1998 Olympic gold medalist Jagr has also played for the Pittsburgh Penguins, Washington Capitals and New York Rangers, among others, in his 22 NHL seasons. The 10-time All-Star also served as captain of the Atlantic Division at this year's NHL All-Star Game in Nashville. 
The Panthers ended their Stanley Cup playoff bid in a 2-4 first-round loss to the New York Islanders last month. 
---
---