National Hockey League
National Hockey League
Finland, Sweden to clash for gold
Published
May. 14, 2011 1:00 a.m. ET

Lacking big-name stars, Finland and Sweden relied on steady, disciplined play to upstage the favorites at the ice hockey world championship and set up an all-Nordic clash for the trophy in Sunday's final.
Gone is the powerful Canada team led by captain Rick Nash that played arguably the best hockey at the worlds.
Russia, the most successful nation in the worlds with 25 titles, had a lethal offensive duo of Alex Ovechkin and Ilya Kovalchuk at its disposal and took out Canada in the quarterfinals, but lost twice to the Finns: 3-2 in a penalty shootout in the group stage and 3-0 in the semis.
Sweden rebounded from a stunning 5-4 loss to Norway in its opening game to beat defending champion Czech Republic 5-2 in the semis despite the presence of Czech stars Jaromir Jagr and Patrik Elias.
Sunday's game will be the fourth worlds final between the long-standing rivals.
''They're probably our biggest rivals historically,'' Sweden captain Rickard Wallin said. ''We know that if you want to win the world championship final you have to play your best game, it's just going to come down to that.''
Sweden, which is chasing its ninth world title and first since 2006, won in 1992 and 1998, while Finland beat Sweden in 1995 to claim its lone title.
''It's a huge challenge for us,'' Finland captain Mikko Koivu said. ''It's a great team we'll play against, but that's the way it should be.
''We have to play our game and make sure we're ready to go mentally and physically,'' the Minnesota Wild center said. ''Just trying to keep it together, and obviously discipline all the way from start to the end.''
Finland coach Jukka Jalonen likes the pressure on his team.
''We're very happy to be among the best two teams in the world,'' he said. ''There's always pressure when you play this kind of games, but it's a positive pressure. We haven't won our dream so far, so we have to get ready for the Sweden game.''
Sweden coach Par Marts doesn't want his team to get overconfident.
''We have to play better, that's for sure,'' he said. ''We have to score more goals on power plays. We have a good team and we're going get better. We're not there yet.''
While both teams are known for their disciplined play, each has stars who could make a difference.
Sweden's Patrik Berglun and Finland's Jarkko Immonen lead the tournament with eight goals apiece, while Swedish goalie Viktor Fasth and Finnish counterpart Petri Vehanen are tops in goaltending statistics.
But Finland has another ace in hand - 19-year-old Mikael Granlund, who scored the goal of the tournament in the semifinals against Russia when he lifted the puck on his stick behind the goal and carried it around the net to stun goalie Konstantin Barulin and the fans in Bratislava.
''He's an unbelievable player,'' Jalonen said. ''Nobody can expect what he's to do next. He can do almost anything with the puck.''
The 2011 championship, which was hosted by Slovakia for the first time, is the last to use a format of four-team preliminary round groups with 12 countries advancing to a qualifying round before the quarterfinals lineup is determined.
The qualifying round proved unpopular with fans, who could not be sure where their team would play. It will be replaced by a new structure that calls for 16 nations playing in two groups of eight to decide which teams progress to the quarterfinals.
Finland and Sweden will co-host the worlds in 2012 and '13.
---
---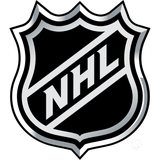 Get more from National Hockey League
Follow your favorites to get information about games, news and more
---