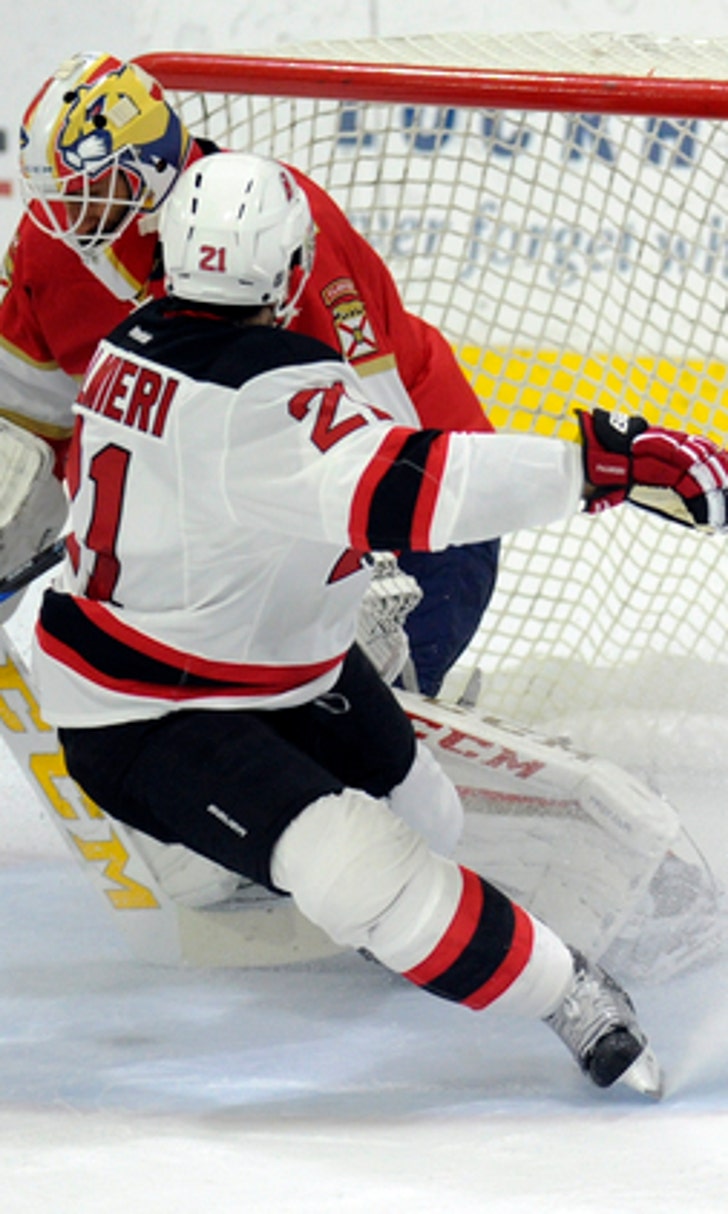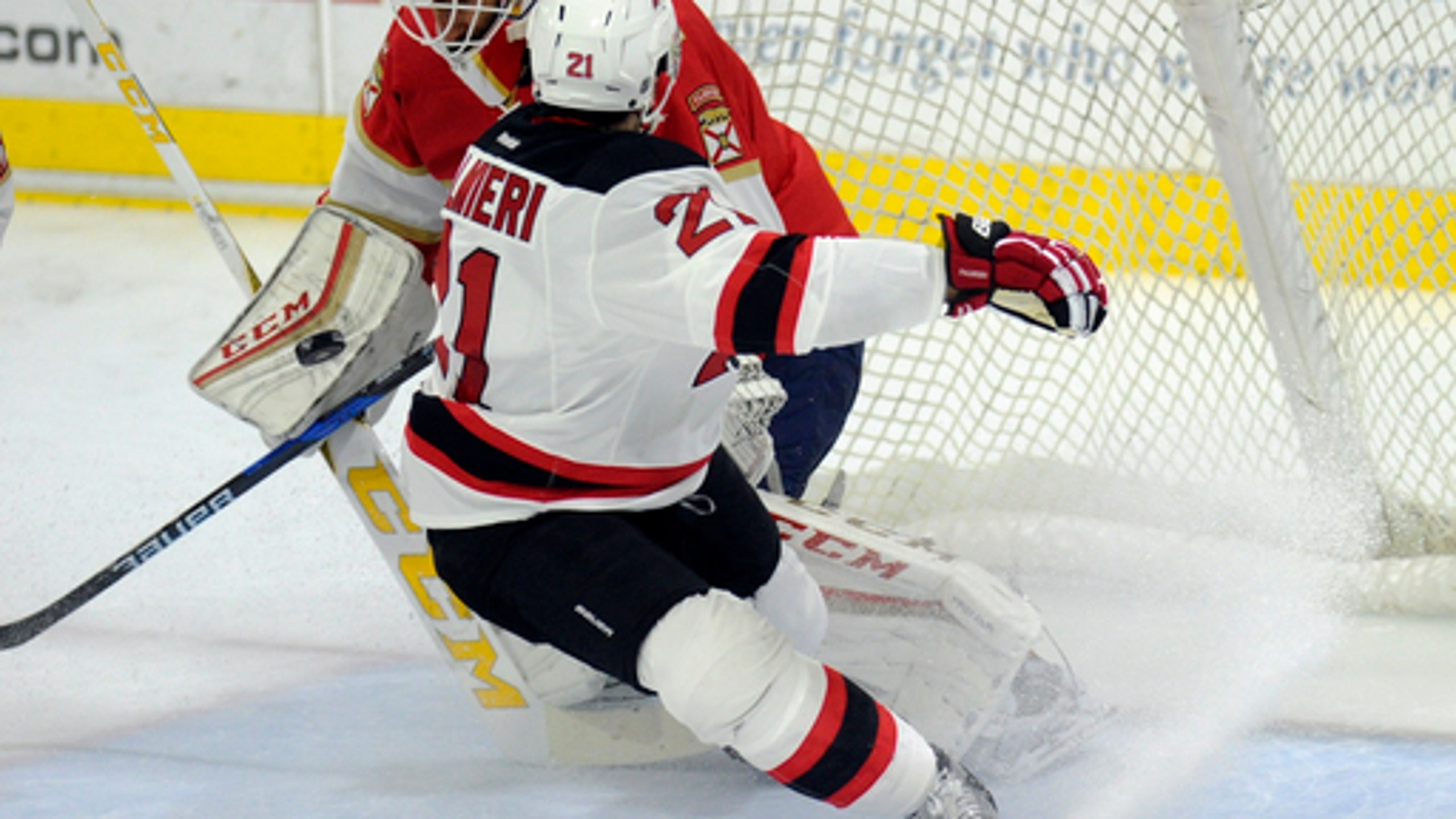 Family affair: In Florida, Luongo gets some brotherly help
BY foxsports • October 11, 2016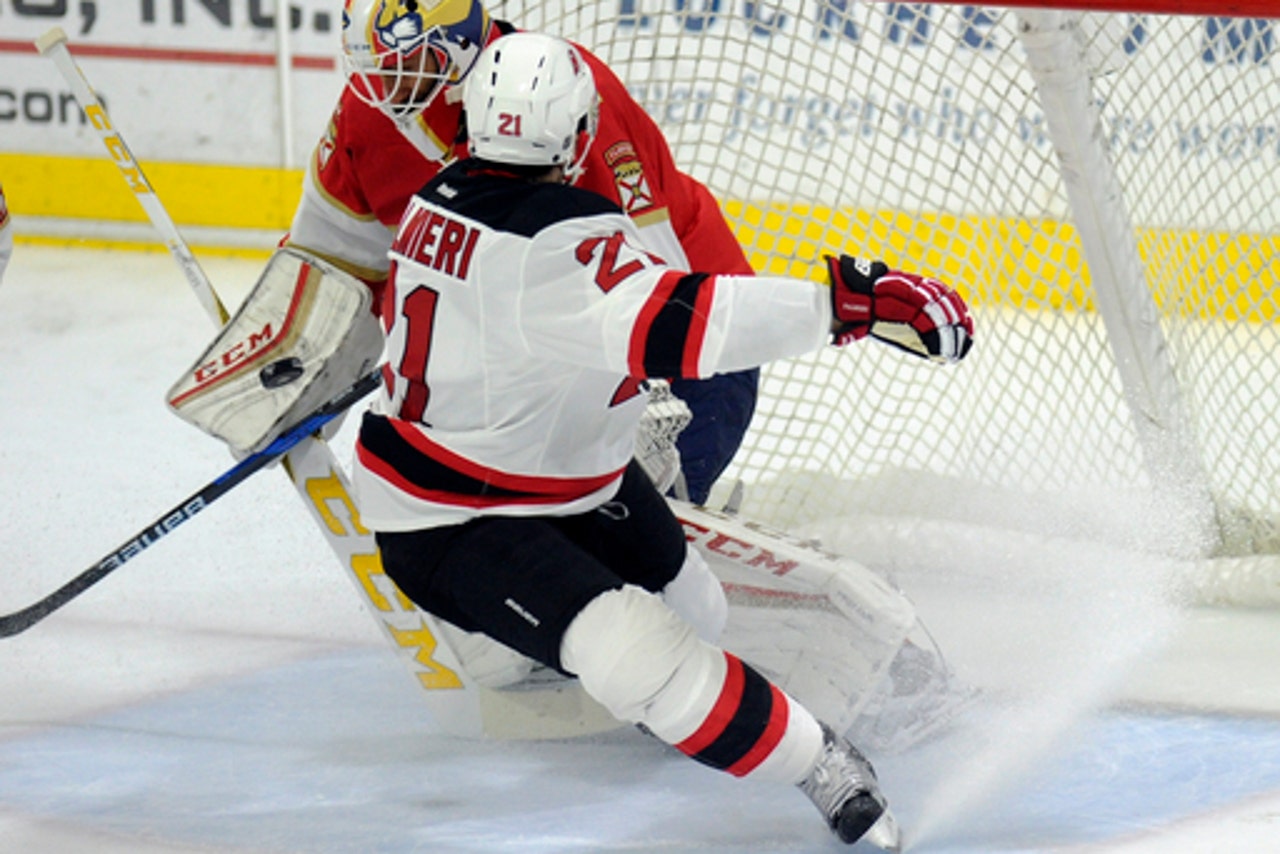 SUNRISE, Fla. (AP) Roberto Luongo and Leo Luongo were no different than most brothers.
No matter the game, when the Luongos went head-to-head at home in Montreal in anything from sports to cards or even board games like Monopoly, it always led to someone getting upset.
''Even beach soccer games with the family,'' Leo Luongo said. ''Someone would always end up crying or bleeding.''
Being on the same side now is considerably easier for both.
Roberto Luongo is the goalie for the Florida Panthers, and Leo Luongo - one of his younger brothers, the other is named Fabio - is a goalie coach in the organization, now working with the team's AHL affiliate in Springfield, Massachusetts. Before Leo departed for his duties there, he spent time around his brother in an effort to help him get ready for the season that starts for Florida at home on Thursday night.
''It's definitely a little bit of a different dynamic,'' Leo Luongo said. ''But at the same time, it's a positive thing. He knows how much effort and hard work I've put into this craft over the last 10 years. And when we talk, he knows that I know what I'm talking about.''
That was evident on the day that Leo Luongo's preseason duties with the NHL club were ending this fall.
He and his brother were the first two on the ice before practice, and wound up spending about a half-hour going over various things. Leo did all the talking, Roberto did all the nodding.
The Panthers have a well-regarded goalie coach in Robb Tallas, who Roberto Luongo relied upon heavily this summer while recovering and rehabilitating after offseason hip surgery. But adding Leo Luongo this summer was viewed within the organization as a win-win - the younger Luongo already has a strong resume from stints working in Canada and Europe, not to mention that probably no one knows the Florida netminder better.
''You play for yourself,'' Roberto Luongo said. ''But you play for your brothers as well.''
At 37, Roberto Luongo knows the window of opportunity for his Stanley Cup hopes are running out. He's still an elite goalie and had the numbers to match last season, with a 2.35 goals-against average and a .922 save percentage - both better than his career norms.
The Panthers rode him to the Atlantic Division title last season, that banner set to be unveiled before Thursday's opener against New Jersey. There's still no Stanley Cup banner swaying from the rafters of the Panthers' home arena, and there's no Cup ring on Luongo's hand, either.
To say there's urgency to change that is an understatement.
''My window's not as big as the younger guys,'' Roberto Luongo said. ''We've got to make it happen soon.''
Leo Luongo has no doubt that his brother can get that ultimate goal.
The Panthers have Jaromir Jagr and a talented young core around him, though will be without left wing Jonathan Huberdeau and center Nick Bjugstad when the season opens because of injuries in the preseason. Bjugstad has a broken hand and is expected to miss about a month; Huberdeau is out with a lower-body injury and the Panthers are bracing for him to be gone until mid-January at the earliest.
So the offense will miss a couple of key pieces.
But if Roberto Luongo is as good as his brother expects, the Panthers should be fine.
''When he got traded everybody thought he would just ride off into the sunset and be tucked away in Florida and he wouldn't care about hockey anymore,'' Leo Luongo said. ''That really bothered him. I think the fact that he's here, and that he sees the change in direction that the organization has taken, it for sure has motivated him even more.''
---
---