National Hockey League
National Hockey League
Ex-GM Burke says farewell to Maple Leafs
Published
Jan. 12, 2013 10:47 p.m. ET

Brian Burke never saw his dismissal from the Toronto Maple Leafs coming.
While driving to the airport Wednesday morning, his thoughts centered around the end of the NHL lockout and what he might be able to do to bolster the team before the shortened season began.
Then his dream job of Maple Leafs general manager was taken away with one phone call and a quick meeting with boss Tom Anselmi.
''There's sometimes when you get fired and you see the vultures circling and you understand it's coming,'' Burke said Saturday at a farewell news conference. ''You're not sure when you're going to drop dead in the desert, but it's coming and you can see the vultures.
''This one here was like a two-by-four upside the head to me.''
Burke was gracious in describing his exit as team president and general manager, showing few signs of bitterness while fielding some tough questions.
However, he acknowledged that reality had yet to truly set in. That won't come until the colorful 57-year-old Burke has more time to think back on a roller-coaster, four-year tenure that included just as many playoff games at Air Canada Centre - none - as had been played during the four years before he was hired.
''We didn't win,'' Burke said. ''Obviously, your job as the GM is to bring in players that win. We didn't win.''
Beyond that, it still isn't clear why the decision to replace Burke with Dave Nonis was made just 10 days before the new season is expected to begin. Burke said he hadn't received a ''satisfactory'' answer to that question.
Rumors have swirled since the firing that Burke failed to impress the team's new ownership group, in which Bell and Rogers control four of six seats with the organization's board of governors. Burke came exactly as advertised when he was hired by the Leafs in November 2008 - brash, confident, passionate and occasionally confrontational.
One of the first lessons he learned on the job was not to wear his expensive cuff-links on game nights. More than a few pairs met an untimely ending when he responded to a boneheaded play on the ice by smashing his fists against a table in the press box.
That image might not have fit in well with a board that got more corporate and buttoned-down with the addition of Bell and Rogers executives in August.
''I can stand here and say it's my personality, they didn't like my personality, but those all become pretexts and excuses later,'' Burke said. ''If you've won enough games, you can be as obnoxious as you want to be.''
The Leafs went 128-135-42 during his reign and finished a disappointing 13th in the Eastern Conference last season. Despite it being a constant talking point around the team, his biggest failings were an inability to stabilize the goaltending situation or acquire a true No. 1 center.
Toronto last qualified for the playoffs in 2004 - the longest current drought in the NHL.
Burke will remain with the Leafs in the role of senior adviser to the board for the time being. But he made it clear he wasn't comfortable simply riding out the final 22 months of his contract, and that he would relish the opportunity to run another NHL team.
''Tomorrow, if I can,'' Burke said. ''I don't think I'm done from a hockey perspective. I am definitely in the job market, no question.''
If a general manager job doesn't materialize, he could be a good candidate to end up with a role in the league office.
Despite the fact the Leafs failed to qualify for the playoffs with Burke at the helm, there have been some encouraging signs that better days might be ahead for the organization. The Toronto Marlies are fresh off an appearance in the Calder Cup final and currently have the best record in the American Hockey League's Western Conference.
Burke also expressed pride in being able to use his position to help out with so many charitable initiatives - something that he was honored for Saturday evening for his support of Canadian troops.
But his dream of winning another Stanley Cup title never came close to materializing in Toronto.
''I did not accomplish what I set out to accomplish here,'' Burke said. ''That's clear. Absolutely clear.''
On the day he said goodbye to the Maple Leafs - at least as the team's public face - he had no interest in looking back on what might have been. The team has lived by the motto ''no excuses, no complaints'' and Burke made it clear he didn't have any of either.
Truth be told, he probably wouldn't change a thing.
''The people that hired me hired Brian Burke,'' he said. ''Maybe the new guys don't like that brand, maybe they want someone who is a little more conventional. They're entitled to that, that's fine.
''I'm not changing. I'm not going to change how I do things. That's not possible.''
---
---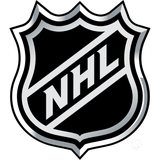 Get more from National Hockey League
Follow your favorites to get information about games, news and more
---