National Hockey League
National Hockey League
Eberle leads Oilers past Predators 5-1
Published
Mar. 19, 2014 12:32 a.m. ET

EDMONTON, Alberta (AP) The Edmonton Oilers are getting some offense these days, along with some strong goaltending. And, it all has them moving up a bit from the bottom of the NHL standings.
Jordan Eberle had a pair of goals and an assist as the Oilers cruised past the Nashville Predators 5-1 on Tuesday night. Sam Gagner, Ryan Nugent-Hopkins and Taylor Hall also scored for the Oilers, who have won two in a row and are 10-4-3 in their past 17 games.
''We have been trying to get some confidence in little things and tonight we started to bear down and found some ways to score, especially on the power play,'' Eberle said. ''It definitely gives you some confidence and it was nice to get out of the hole there.''
The Oilers' surge has at least temporarily moved them past Florida and into third-to-last in the overall NHL standings.
Much of the progress the Oilers have made of late has been since trading goalies Devan Dubnyk and Ilya Bryzgalov and bringing in Viktor Fasth, who made 28 saves Tuesday night, and Ben Scrivens.
''There are no soft goals with them,'' Hall said. ''I'm sure everyone around the room will tell you. You just play with more confidence. You aren't afraid to make that little play that could turn into a big offensive chance when you know that you have guys like Viktor and Ben back there.
''It is a huge boost going into games knowing that we are going to give up chances, but we have good goalies in net.''
Oilers coach Dallas Eakins said his new goaltending tandem has made an immediate impact.
''It's been perfect,'' he said. ''The great thing is I think they have become friends right away and are helping and supporting each other, which is so important. There is competition going on at the same time. The better the one plays spurs on the other and they are just going to keep pulling each other to the top. Our goaltending has just been fabulous.''
Gabriel Bourque scored the lone goal for the Predators, who have lost two in a row and are in jeopardy of missing the playoffs for the second year in a row. They are nine points out of the last postseason berth in the Western Conference with just 13 games remaining.
''It wasn't a good effort,'' Nashville's Mike Fisher said. ''We didn't do too many good things out there, we turned the puck over. We didn't do too many good things defensively and they buried them when they got chances. They played pretty well.''
Predators head coach Barry Trotz said it was not the kind of effort his team can afford to have right now.
''I just thought that we didn't have enough urgency from enough guys and we need guys to step up,'' he said.
Nashville goalie Pekka Rinne allowed five goals on 26 shots and was pulled in favor of Carter Hutton midway through the third period.
''It was obviously not the best game for myself,'' he said. ''I'm disappointed for sure. It's the way it goes I guess once in a while, but it's not acceptable. It's a little bit embarrassing too, but it's over with now.''
The game started on a rough note just 48 seconds in as Predators defenseman Ryan Ellis pasted Eberle into the boards on a cross-check from behind, igniting a scrum.
Edmonton broke the scoreless deadlock with 35 seconds left in the opening frame as the rebound from Martin Marincin's point shot came to Gagner in the blue paint and he hooked a backhander past Rinne.
The Predators came close to tying it four minutes into the second, but Nick Spaling's shot rang off the post.
Edmonton made it 2-0 eight minutes into the second on the 16th goal of the season for Nugent-Hopkins, breaking a 15-game scoreless drought.
The Oilers took a three-goal lead on a bit of an unusual play with five minutes left in the second period as Hall took a backhand golf swing of a shot that found the top corner and quickly exited the net. Play continued for 1:17 before the Oilers took a penalty and the shot was reviewed and determined to be a goal.
''I thought I saw the net bulge,'' Hall said. ''The ref was standing right there with a really good vantage point and I thought if it was in that he would have seen it. It was a weird shift keeping going after that when you think you have scored and you are just hoping for a whistle to blow to see if you have a goal or not.''
NOTES: It was the third and final meeting of the season between Edmonton and Nashville. The Oilers also won the two previous games by a combined score of 8-1. ... Including the Nashville game, 10 of Edmonton's final 13 games are at home. ... Fasth made his home debut for the Oilers after being acquired the day before the trade deadline from the Anaheim Ducks. ... Edmonton F Nail Yakupov was a late scratch with an ankle problem. The Oilers dressed seven defensemen in his absence. Oilers F Matt Hendricks left the game with a leg injury and did not return.
---
---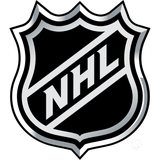 Get more from National Hockey League
Follow your favorites to get information about games, news and more
---