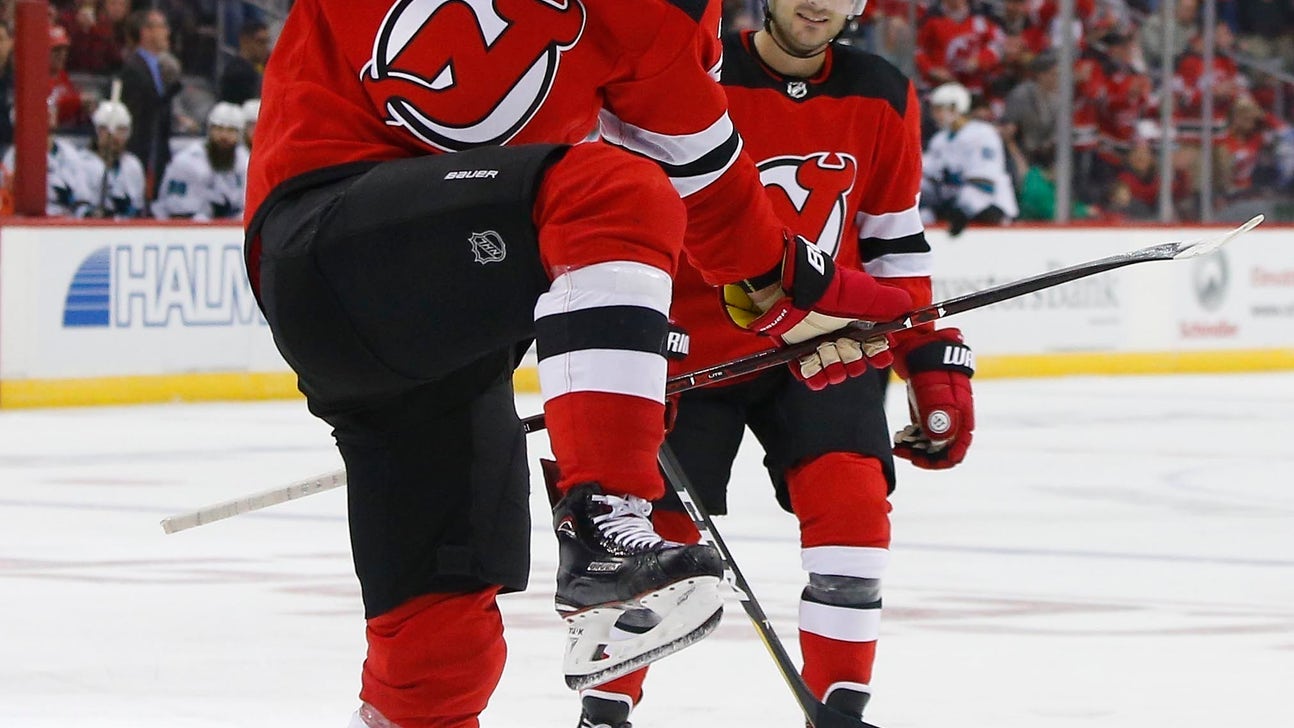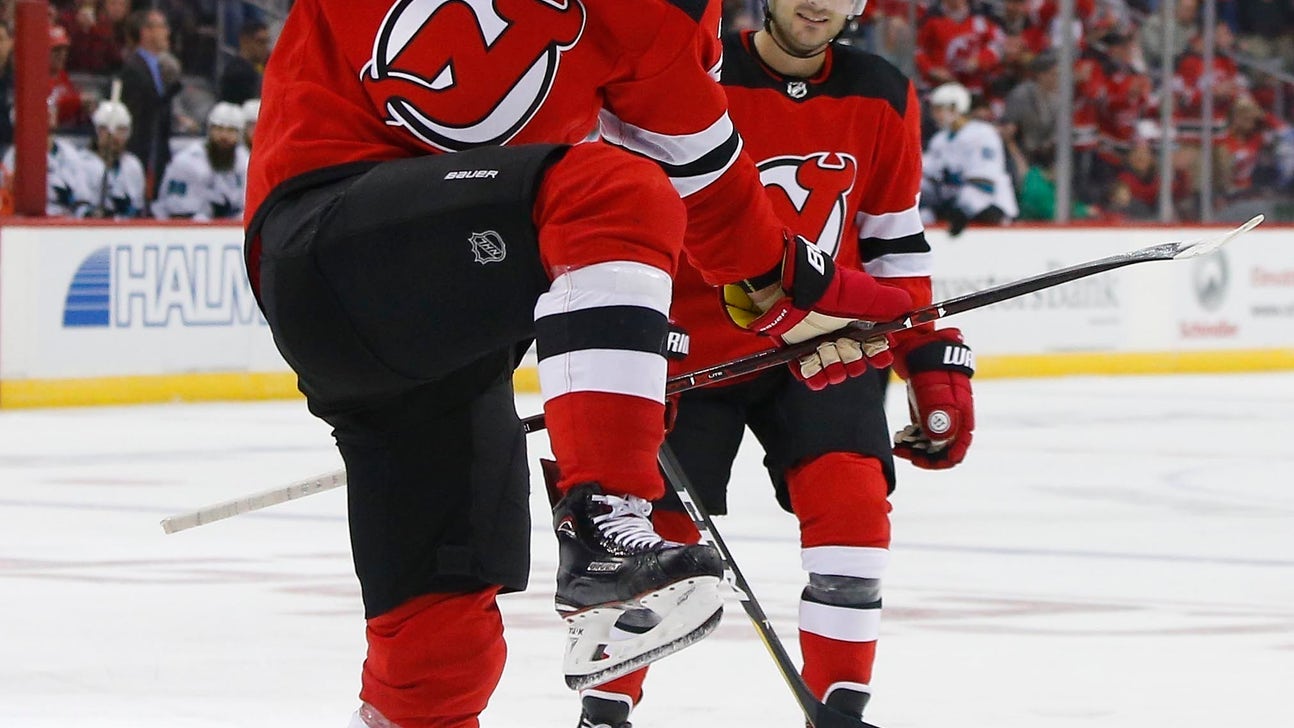 Devils' strong start faces road trip test
Updated
Mar. 4, 2020 8:44 p.m. ET
NEWARK, N.J. (AP) — Less than a month into the season, it looks like the New Jersey Devils are ready to take the next step after making the playoffs for the first time since reaching the Stanley Cup Final in 2012.
John Hynes' club opened the season with four straight wins and it has taken 11 of a possible 18 points in the first nine games (5-3-1).
Kyle Palmieri is among the league leaders with nine goals. Ditto Hart Trophy winner Taylor Hall with 10 assists, including eight on the power play. The line of Palmieri, 2017 No. 1 overall draft pick Nico Hischier and Hall has combined for 34 points, while goaltender Keith Kinkaid has two shutouts and a 2.74 goals-against average in starting every game.
Everything is looking good for a team that didn't make many changes in the offseason after being eliminated in the first round by the Tampa Bay Lightning.
Or is it?
The Devils' success this season has been a combination of good play and a friendly schedule, which started in Sweden. Six of the last seven games have been played at home, including two where their opponent played the night before.
Now things get tough. New Jersey embarked on a seven-game road trip that started with an 8-3 loss in Tampa on Tuesday and will end on Nov. 11 at Winnipeg. The Devils won't be on the road the whole time. One game is in New York City against the Islanders.
"I think it's definitely going to test us," said Kinkaid, who should start getting a few days off with Cory Schneider off injured reserve. "I don't think I've ever done anything like this. It's going to really test our team and see what we're made of. We can't dwell on the games that we let slip away."
After playing a tenacious style in winning the first four games, the Devils were beaten by Philadelphia and Colorado on late third-period goals. They gave up a late third-period goal and lost to Nashville in overtime and then edged Florida 3-2 after nearly blowing a 3-0 lead.
"The last two games before Florida, I don't think we played like what's expected of us, but we bounced back and played the type of game we want to play," captain Andy Greene said Monday. "I don't think we're going to sneak up on teams like we did last year. We can't sit around and rest on what we did last year. It's a new group and a new dynamic. It's up to us to step forward. We've only played eight games, so it's hard to tell where we're at. This league has a way of humbling you quick."
Like old times, the Devils had been stingy on defense, until facing the Lightning. However, they need more from the second, third and fourth lines. The Hischier line has carried the load and the only other line making a big contribution is the checking unit. Blake Coleman and Brian Boyle have three goals apiece.
""I don't think we're concerned on who predicted us to do whatever," Boyle said. "Last year, we were in a playoff spot from the beginning of the season and we just stayed there. But last year is over. It was important to get off to a good start again this year and we can do what we did last year and stay in the playoff spot all season long."
Hynes wants more consistency.
"We have to focus on finding an identity and building on that," said the fourth-year head coach. "I think we have a group of guys who come play every night. We had a little bit of a slip, but we found a way to get back to what we do best. That's our recipe for success, playing hard and getting after it."
GAME OF THE WEEK
Nashville at Tampa Bay, Thursday night. Both teams are off to good starts and there is a chance of a top goaltending matchup with Pekka Rinne of the Predators and Andrei Vasilevskiy of the Lightning.
LEADERS (through Tuesday)
Goals: Patrick Kane (Chicago) and David Pastrnak (Boston), 11; Assists: Mikko Rantanen (Colorado), 16; Points: Mikko Rantanen (Colorado), 21; Wins: Andrei Vasilevskiy (Tampa Bay), 6; Goals-against average: Jaroslav Halak, 1.51; Save percentage: Semyon Varlamov (Colorado), .950.
---
---