National Hockey League
National Hockey League
Devils optimistic despite changes
Published
Jan. 13, 2013 12:00 a.m. ET

Lockout-shortened seasons, star players showing up late or playing with another team, concerns about an upcoming season and wondering about all the question marks.
Goaltender Martin Broduer has seen it all in leading the New Jersey Devils to three Stanley Cups and two other finals, including last year's loss to the Los Angeles Kings.
So he was not concerned that either Ilya Kovalchuk missed the team's first post-lockout practice or that team captain Zach Parise will be playing with Minnesota this season or that young playoff star Adam Henrique is going miss the first few weeks of the season with a thumb injury.
That's hockey. Players get hurt and things change.
''There is no doubt, even though someone is going to tell you we won't miss Zach, come on. We're going to miss him. He is unbelievable and he's the reason why Minnesota gave half the state to him,'' Brodeur said.
''You can't replace a guy like that. But we've faced that before losing some key players, with the Niedermayers, Rafalskis, Gomer and Bobby and a lot of guys. This is no different. It's about guys stepping up and getting it done.''
This season should be no different. The nucleus of the team that lost to the Kings in six games is back.
Besides Parise (31 goals), the notable exception is Petr Sykora. General manager Lou Lamoriello decided not to re-sign him, giving younger players a chance.
''This team always took pride in keep going, no matter who left,'' veteran forward Patrik Elias said. ''It is a team effort out there and a team sport. Some guys are going to have a bigger role and will have to step into it. ''
Lamoriello said that Swedes Jacob Josefson and Mattias Tedendy have played well in recent weeks at Albany of the AHL and that young defenseman Adam Larsson, the Devils' top pick in June 2011, has taken strides.
''That's professional sports,'' coach Peter DeBoer said of Parise leaving. ''Every year you clean the slate and you coach the group you have. Parise was a great New Jersey Devil, a great captain but we've moved forward and so has he.''
Neither Lamoriello nor DeBoer were concerned that Kovalchuk, who played in 36 games in the KHL during the four-month lockout, would not be getting back from Russia until Tuesday.
The Devils' leading scorer last season played in the KHL All-Star game on Sunday and will not practice until Wednesday. The season opens on Saturday at the New York Islanders.
''I'm very comfortable with this situation,'' Lamoriello said. ''There is no penalty involved. There's no disrespect involved. I've talked to him and I feel comfortable where we're at. We're anxious to get him back here and get him in the lineup with all the rest of the people and there will be no repercussions.''
Kovalchuk will miss the team's first three practices, something DeBoer considered a non-issue for him or the players.
''I can't wait to get him back here,'' DeBoer said. ''He's been playing and I have no issues about his conditioning or anything that he'll miss here in the first 48 hours because he's ahead of curve here.''
Brodeur, who played a lot of golf during the lockout and had a hole-in-one in Florida, laughed when asked if Kovalchuk missing practice was a concern, saying Kovalchuk wanted to stay in Russia couple of extra days as a way to say thank you.
''He felt he needed to finish what he started,'' Brodeur said of playing in the All-Star game. ''They let him do it, or he did it. Fine. Kovy is the type of player, he doesn't need to be here for seven days. If it was important for him and he stays happy - good.''
Left wing Mathiew Darche, a veteran role player and penalty killer, is in the Devils training camp for a tryout. He was with Montreal last season.
Stefan Matteau, the Devils' top draft pick, has left his junior team and will participate in training camp. Lamoriello said the move is more a look-see to determine his talent level.
DeBoer spoke with former Devils coach Jacques Lemaire and former NHL coach Paul Maurice about preparing for a short season, along with Brodeur and Elias.
''This challenge is to be prepared to get up to game speed and get your structure back in place without getting injured,'' DeBoer said. ''That's the fine line you walk with a five or six-day camp.''
---
---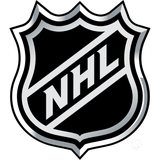 Get more from National Hockey League
Follow your favorites to get information about games, news and more
---