National Hockey League
National Hockey League
Devils 5, Jets 1
Published
Jan. 18, 2012 3:46 a.m. ET

Ilya Kovalchuk is on one of those scoring streaks that made him one of the NHL's most feared forwards earlier in his career.
Kovalchuk scored two more goals on Tuesday night, pushing his total to seven in six games, and led the New Jersey Devils past the Winnipeg Jets 5-1 on Tuesday night.
''He's on that kind of hot streak right now you like to see,'' forward Patrik Elias said after the Devils won their third straight and fifth in six games. ''We have to keep him going.''
Kovalchuk, who has 19 goals, scored on two of his three shots against Chris Mason. He probably could have had other opportunities had he not shared the puck with linemates Dainius Zubrus and Zach Parise.
''There are only a few guys in the league that can carry a team like that,'' Zubrus said. ''Kovy and Zach are awesome players, and I was glad to be out there with them. Zach takes control and makes plays, and Kovy is playing as good as I've ever seen him play.''
The Devils were outstanding in what might be considered a trap game, returning from a four-game road trip that ended with three games in Canada.
''We came out and played a real good game,'' Devils coach Peter DeBoer said. ''We caught a tired team at the end of a back-to-back.''
Elias added a goal and two assists, and Petr Sykora and David Clarkson also scored for New Jersey, which will play Boston at home on Thursday.
''I don't know if we can play much better than we are,'' said Kovalchuk, who had 31 goals last season in his first full year with the Devils.
With 38 games left, the Russian could top that.
''I'm just a little more relaxed lately,'' said Kovalchuk, who started the scoring with a breakaway set up by Parise. ''When you play with Zach, he's going to be able to create plays and opportunities for you. He made a great play to get me the breakaway. It's easier to play with great players like Zach. I'm just doing what I have to do. I'm supposed to produce. Each team has guys who have to score.''
Martin Brodeur made 20 saves in recording his 14th win of the season and second over Winnipeg in four days. He came into the third period within reach of his first shutout of the season, but was beaten on a blast by defenseman Tobias Enstrom with 11:42 to play.
Brodeur, who has an NHL-record 116 shutouts, hasn't had a clean sheet since blanking Pittsburgh on March 25.
Winnipeg, which shut out Ottawa on Monday, had a couple of early scoring chances. Defenseman Mark Flood clanged a shot off the post in the opening five minutes, and Nik Antropov missed an open net on a rebound attempt midway through the period.
New Jersey grabbed the lead with 61 seconds left in the first on Kovalchuk's first goal. They added three more in the opening 7:38 of the second period to put the game away.
Jets coach Claude Noel was miffed after seeing his team do little one day after it played a near perfect game at Ottawa.
''I don't think we played well enough to win,'' said Noel, who refused to use playing on consecutive nights as an excuse.
When pressed, he was blunt.
''I don't care to share with you guys what I'm thinking. Is that not clear to you guys?'' he said.
Sykora extended the lead to 2-0 at 1:32 with his 11th. He exchanged passes with defenseman Henrik Tallinder and one-timed the return pass into the corner of the net.
Clarkson stretched the lead to three goals just over three minutes later with a bad-angle shot from low in the right circle. It was his 16h goal, one shy of his career high, set in the 2008-09 season.
Kovalchuk scored a power-play goal at 7:38. He took a pass from Clarkson above the right circle and beat Mason with a rising shot.
Mason was replaced by Ondrej Pavelec with 11:14 left in the period after making 11 saves on 15 shots. Elias beat Pavelec off a rebound in the third for the final goal.
NOTES: Kovalchuk is the Winnipeg-Atlanta franchise leader in goals and assists. ... The Jets are 0-6 in the second game of back-to-back games. ... The Devils recalled Brad Mills and Jacob Josefson from Albany of the AHL. It was Josefson's first game with New Jersey since breaking a collarbone on Oct. 21. ... Devils rookie C Adam Henrique missed his second straight game with a groin injury. ... New Jersey won the season series 3-1, with one victory coming in overtime.
---
---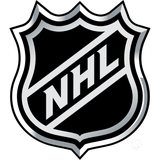 Get more from National Hockey League
Follow your favorites to get information about games, news and more
---