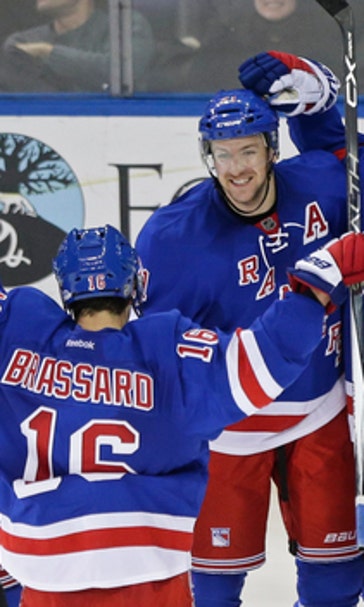 Despite best start, Rangers in fight for playoffs at break
BY foxsports • January 28, 2016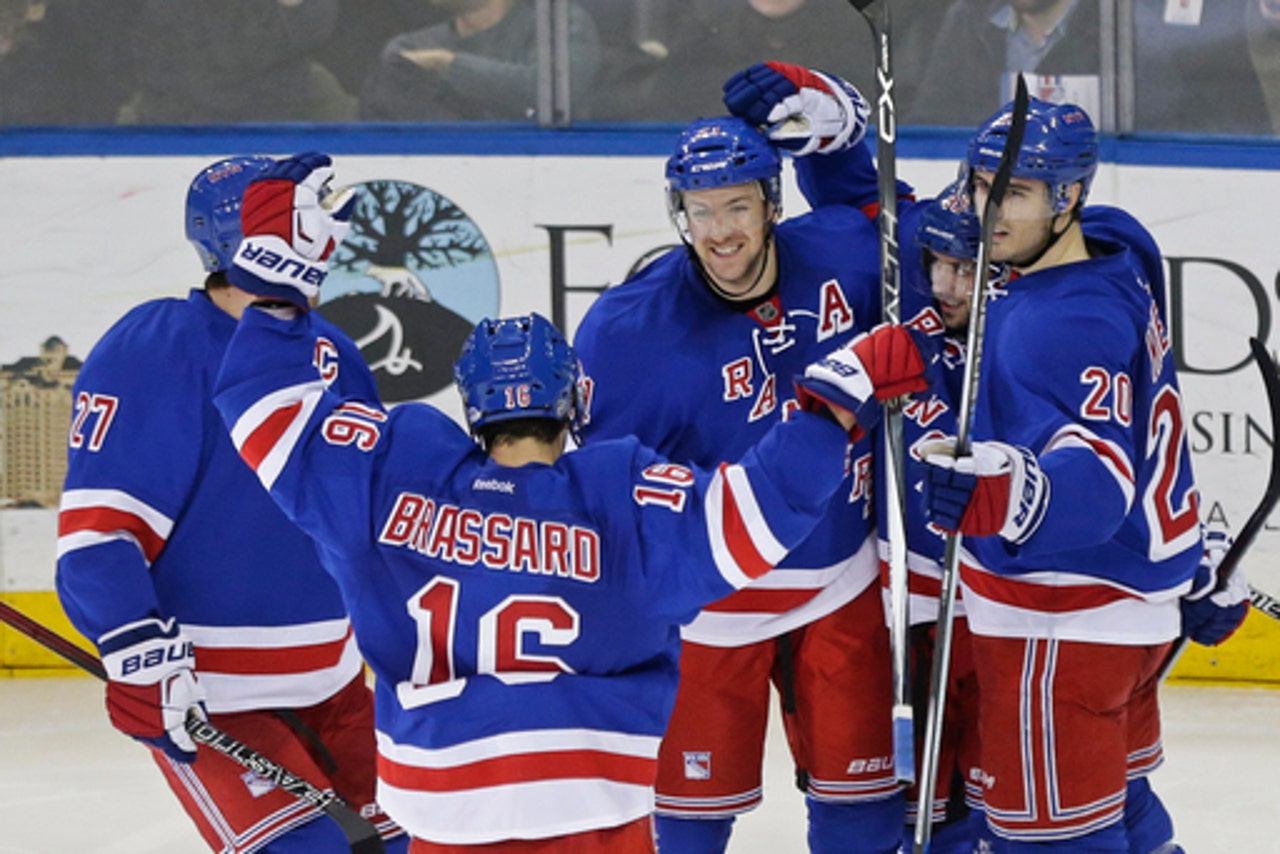 NEW YORK (AP) Despite the best start in franchise history, the New York Rangers are in a fight to make the playoffs heading into the NHL All-Star break.
With 33 games left in the regular season, the defending Presidents' Trophy winners are in second place in the Metropolitan Division behind the front-running Washington Capitals.
It's a playoff spot. It's also close to being on the outside, too.
The Rangers' 59 points (27-17-5) are only four more than the New Jersey Devils (25-20-5), who are No. 9 in the Eastern Conference, and just outside the playoff picture.
What is concerning is that the Rangers have posted an 11-14-3 record since their 16-3-2 start. They have not looked anything like the team that lost to Tampa Bay in the Eastern Conference finals last season or the one that went to the Stanley Cup finals in the prior season.
Power plays have produced two goals in 13 games. The usually reliable penalty kill recently gave up eight goals in as many games. Goaltender Henrik Lundqvist, who was spectacular in the opening run, had some ordinary moments, and other players have not lived up to expectations.
Rick Nash had 32 goals at this point last season. He has 20 fewer goals this season and 15 fewer points.
Chris Kreider (9 goals, 14 assists) has not taken that step to the next level and defenseman Dan Girardi had struggled this season.
If there is good news for New York, it has posted a 6-3-1 record in the last 10 games. The team is playing exceptionally well in five on five situations, and it is getting big seasons from Derick Brassard (17 goals, 19 assists) and Mats Zuccarello (18 goals, 15 assists), and recent surge from J.T. Miller (13 goals, 12 assists).
Defenseman Ryan McDonagh has really picked up his game in recent weeks. Not only does he have a goal and six assists in the last eight games, he has been dominating on both ends of the ice.
The key now is to finish the season the way they did last season. New York went 23-7-3 in its playoff push, with most of those games coming with Cam Talbot taking over in goal after Lundqvist sustained a throat injury.
Lundqvist is healthy heading into the break, posting a 2.25 goals against average with a .922 save percentage.
''We need to spend time on our specialty teams and like I said last week, we need to be better on the road,'' coach Alain Vigneault said. ''We know that, but I do believe this group is on the right track here.''
Playing on the road has been a problem. While the Rangers are 18-5-2 at Madison Square Garden, they are 9-12-3 away from home.
With the trading deadline at the end of February, new general manager Jeff Gorton faces some decisions. Defenseman Keith Yandle (3 goals, 23 assists) will be an unrestricted free agent after this season so he could be moved at the deadline.
Gorton signed veteran Daniel Paille recently to help with the penalty kill and the unit has not allowed a goal in the last four games.
''Obviously we can improve,'' defenseman Marc Staal said. ''After the break, there are still a lot of hockey games left. We can exhale a little bit and look where we are at and get excited for a good stretch run. It's going to be a battle to get into the playoffs, right until the end. It's so tight.''
The pressure will start right away, with the Rangers traveling to New Jersey to face the Devils on Tuesday night.
---
---