National Hockey League
National Hockey League
D Ballard filling in fine for banged-up Canucks
Published
Jun. 2, 2011 11:50 p.m. ET

For a guy who downplays his baseball skills, Canucks defenseman Keith Ballard has been a pretty good reliever for banged-up Vancouver during the club's run to the Stanley Cup finals.
With top shutdown defenseman Dan Hamhuis nursing an undisclosed injury sustained Wednesday early in the second period of the Canucks' 1-0 victory over the Boston Bruins in Game 1 of the finals, Ballard might have to step in again if Hamhuis is forced to sit out on Saturday night.
''I don't think Little League has middle relievers,'' Ballard joked Thursday when asked if he had any experience on the diamond. ''I was terrible at baseball.''
It's a good thing the Minnesota native is a good hockey player.
Ballard was good enough to earn a six-year, $25.2-million contract extension from the Florida Panthers in 2008, and he showed enough to interest the Canucks, who traded a first-round draft pick and top prospect Michael Grabner - a rookie of the year finalist - to the Panthers to get him last summer.
Ballard just hasn't been good enough to play regularly in the playoffs. That hasn't been easy on the 28-year-old defenseman who waited six seasons for his first taste of the postseason.
''There's times you just want so bad to be out there,'' Ballard said. ''You want to be coming off the ice after a big win and in the locker room after the game with the guys, and going through a hard-fought game with them.''
A series of injuries limited Ballard to only 65 games this season, which started slowly following hip surgery last summer. Ballard was brought in to be a top-four defenseman, but now is finding difficulty just cracking the Canucks' lineup.
Ballard was in it at the start of the playoffs but was replaced after a blowout loss in Game 4 of the first round against Chicago. He didn't get back on the ice until Game 7 when he filled in for injured Sami Salo.
Ballard played the first two games of the Western Conference semifinal series against Nashville before Salo returned, and he was in the lineup for the last two games of the conference finals against San Jose because of injuries to Christian Ehrhoff and Aaron Rome.
''Without those two games it becomes quite a long time,'' Ballard said.
He wasn't sure if he would play Game 2 against Boston, especially because Hamhuis will have two days to recover from his injury. Hamhuis was forced out on Wednesday night when he got the worst of a hip check he tried to throw on Boston forward Milan Lucic.
Lucic went head over heals into the air, but Hamhuis also dropped to the ice and appeared to be in pain even before David Krejci came in late with a cross-check that was penalized. Hamhuis was hunched over as he skated off the ice, crawled over the bench and hobbled down the hallway to the locker room.
Canucks coach Alain Vigneault didn't offer any updates after Hamhuis missed a sparsely attended practice Thursday. Even though the Canucks would miss him if he can't play Saturday, Vigneault pointed out the depth Vancouver has on defense.
However, Hamhuis logs nearly 26 minutes of ice time per game, usually matched against the opposition's top forwards with defense partner Kevin Bieksa.
The Canucks used 13 defensemen this season, including 42 games from veteran Andrew Alberts, who hasn't played in the playoffs, and 29 from rookie Chris Tanev, who played in the last two games of the conference finals.
''If we need somebody to play minutes, I'm confident they'll be able to step in and do a real good job for us,'' Vigneault said.
The defensemen are largely interchangeable, but Ballard seems a logical choice, especially because he plays the left side. Ballard also is fast enough to evade Boston's forecheck that Vigneault admitted was more aggressive then he expected in Game 1.
It also helps that Ballard spent the previous two seasons in Florida, where he also played with Nathan Horton, who is now on the Bruins' top line.
''Being familiar definitely helps,'' Ballard said. ''Playing with their guys you know a few of their tendencies, but they know what you are going to do, too.''
If he does get in, Ballard said playing will be easier than sitting helpless in the stands.
''I get so nervous watching. There's nothing you can do,'' he said. ''You can't allow the personal feelings and negative feelings to get into your head because once that starts it's hard to stop, and then you start making excuses for yourself and that can't happen.
''We're all pulling for the same thing, we all want to win the Cup and get our name on it. Whether you contribute a little bit or contribute a lot, your name still gets on there.''
---
---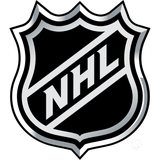 Get more from National Hockey League
Follow your favorites to get information about games, news and more
---