Cup already runneth over ... with Blackhawks babies!
BY foxsports • June 16, 2015
In a sport filled with traditions, it is the one players look most forward to.
Long after the beards are shaved, the handshake lines have dispersed and the parade is over, each member of the Stanley Cup champion gets a day with the Cup to themselves.
Lord Stanley's Cup makes the usual rounds -- parades, parties and just a sleepover at a player's house. But the Cup's storied history is also filled with tales of debauchery, drunkenness and other shenanigans that, if the Cup had fingerprints, would surely land it in a booking photo.
But perhaps no tradition is more beloved than when those with newborns turn the Cup into a temporary bassinet.
For instance, here is Duncan Keith and wife Kelly-Rae with Colton in the Cup in 2013.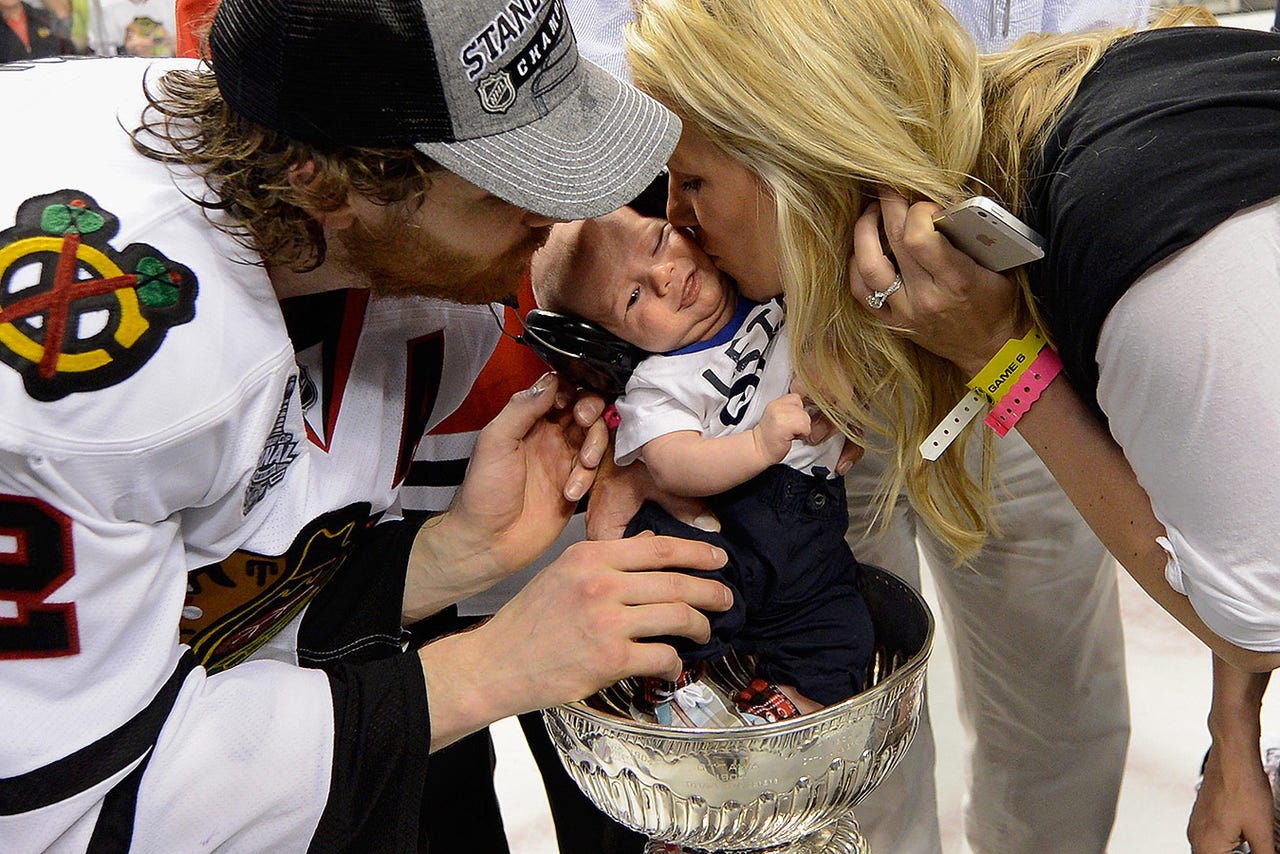 Colton Keith got his first turn in the cup as a newborn in Boston two years ago.
Well, it didn't take long for the Blackhawks to fill the Cup with the diaper-clad next generation of Chicago hockey stars after beating the Lightning 2-0 to win the Stanley Cup Final in six games on Monday at the United Center.
Enjoy.
And here's Colton now. Too big to fit in the Stanley Cup, and even a little taller than dad's Conn Smythe Trophy.
H/t: Sporting News
---
---