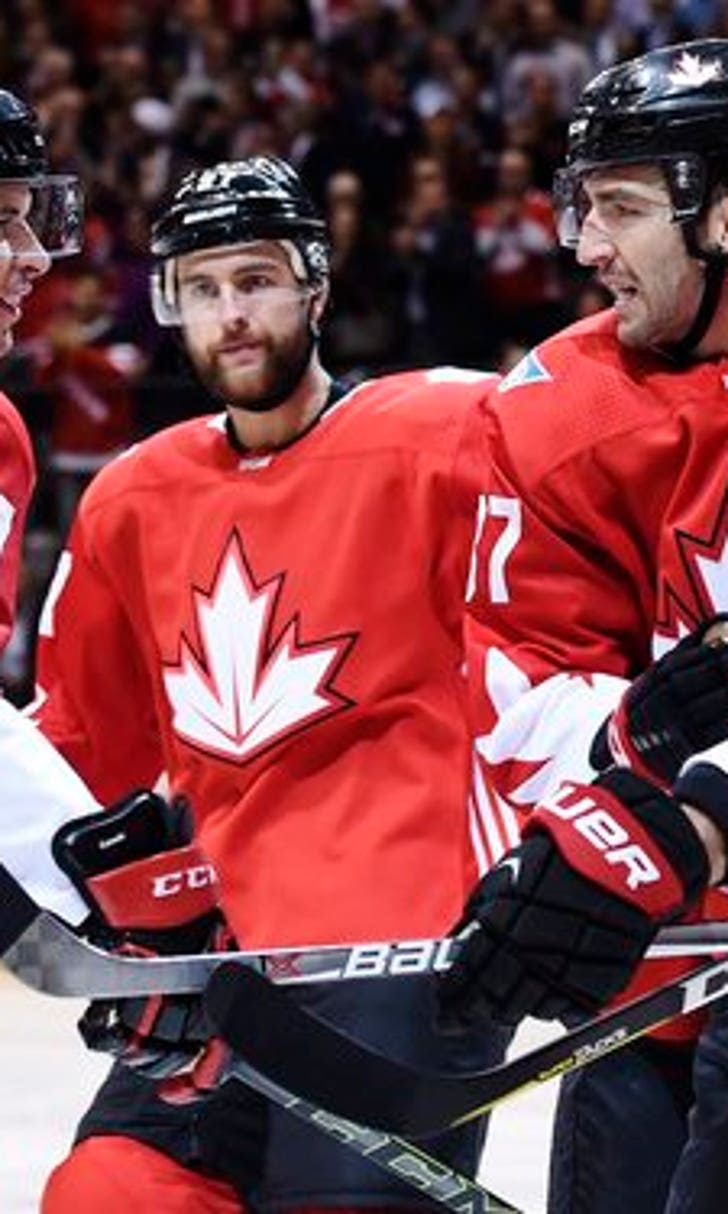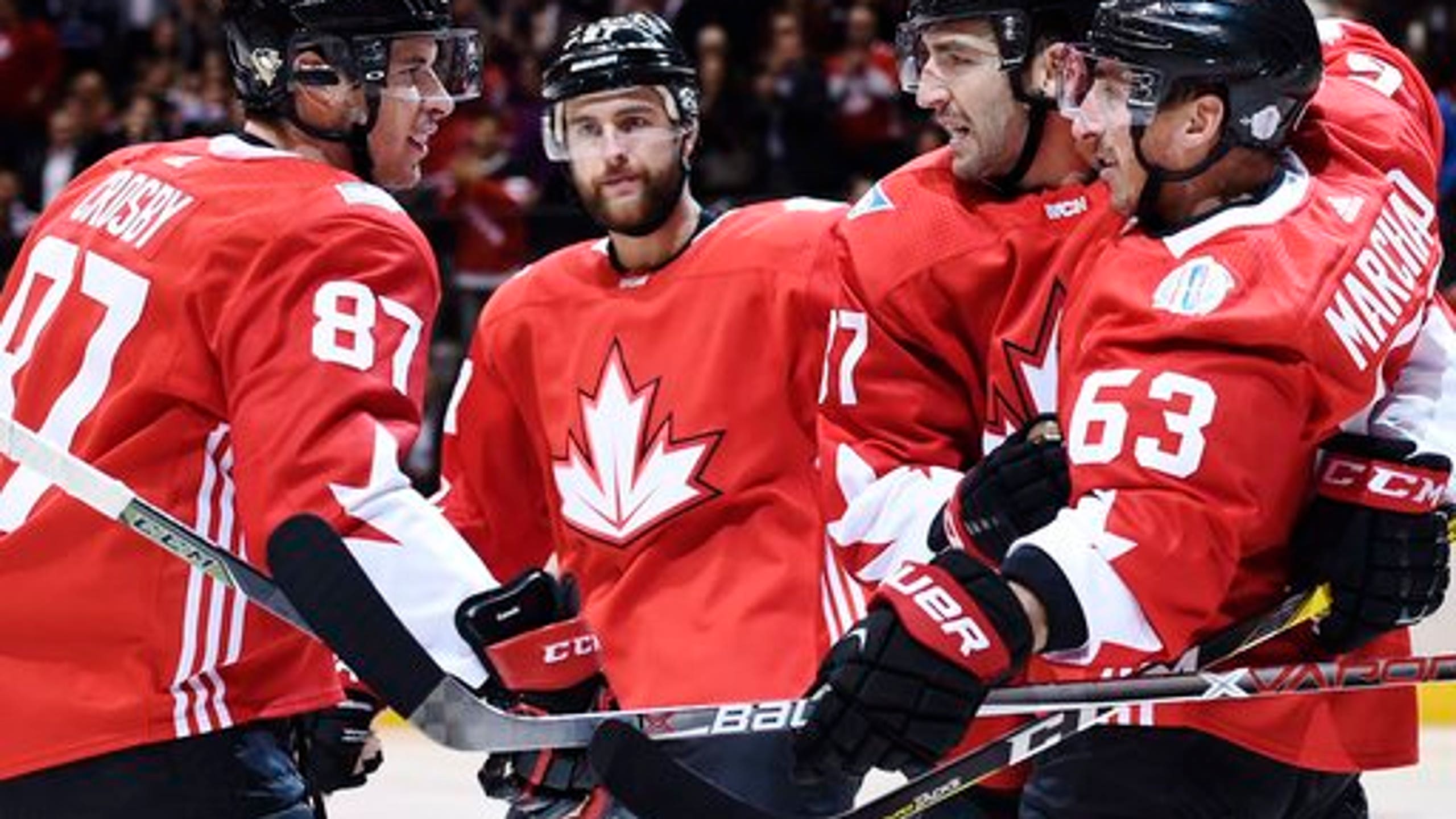 Crosby's line lifts Canada within win of World Cup title
BY foxsports • September 28, 2016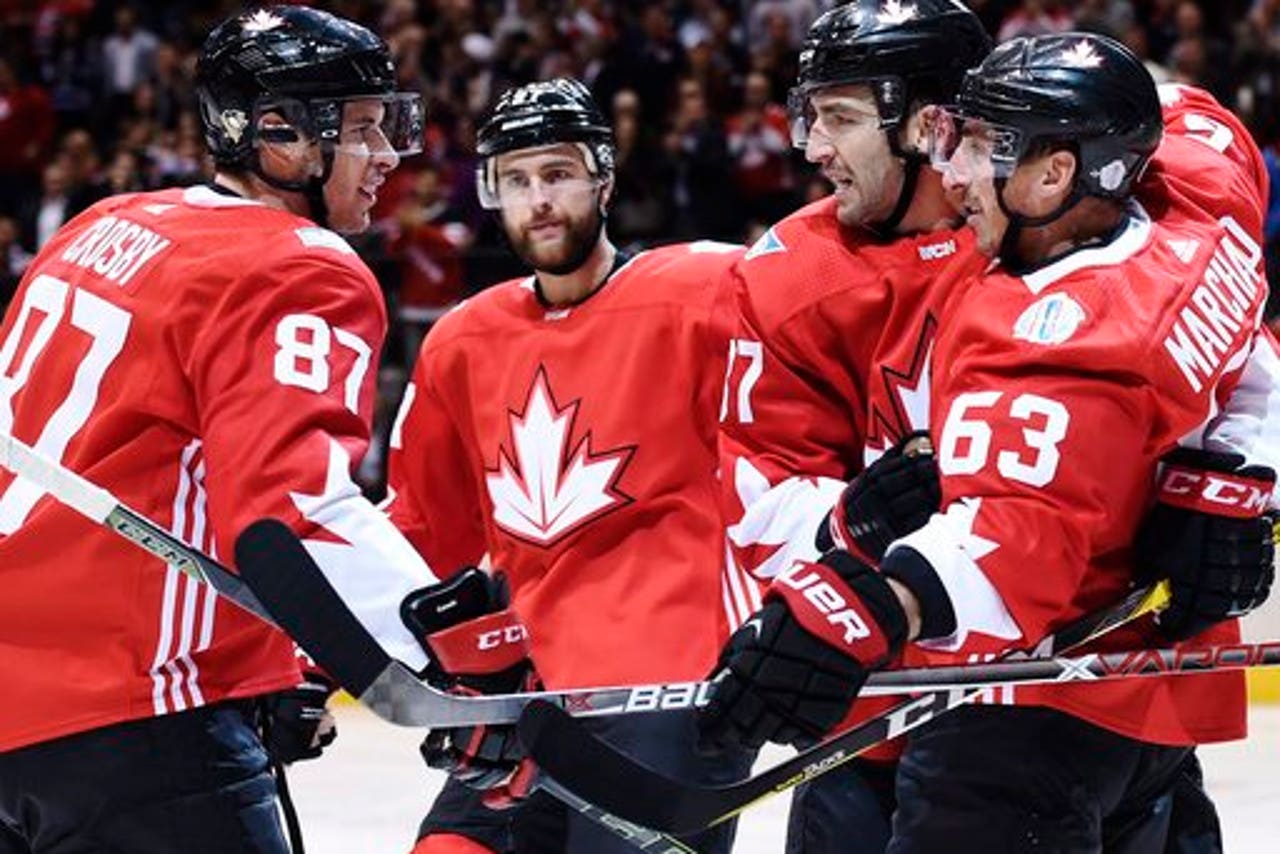 TORONTO (AP) Sidney Crosby, Brad Marchand and Patrice Bergeron look as if they have been playing together for years, not weeks.
The trio has been unstoppable in the World Cup of Hockey, combining for 22 points in five games. Canada's top line scored twice in a 3-1 win over Team Europe on Tuesday night, helping the host country move to the brink of the tournament title.
''We feel good together,'' Crosby said. ''I still feel like tonight we did some good things, but we didn't manage the puck quite as well and we were playing in our own end maybe more than we wanted to. We'll look to get better, but I think the chemistry is there.''
Game 2 in the best-of-three finals is Thursday night.
Marchand scored the first goal of Game 1, making him the only player in the World Cup with four goals. Bergeron's goal was his third in five games. Crosby contributed two assists, giving him nine points and a two-point cushion over the rest of the field.
''It's fun to watch,'' said Steven Stamkos, who scored Canada's second goal against Team Europe. ''We got the best seat in the house on the bench, watching them dominate. In a short tournament, chemistry is tough to find, but those guys have found it since Day 1.''
''They're elite players and all different types of players,'' Canada coach Mike Babcock said.
Shortly after killing off a penalty in the opening minutes of Game 1, Bergeron carried the puck up the middle of the ice, faded to the right and passed across the crease to set up Marchand's fourth goal 2:33 into the game. The Boston Bruins teammates have made the most out of playing with Crosby, the superstar captain of the Stanley Cup champion Pittsburgh Penguins.
Crosby flashed a mix of skill and grit on his second assist that helped Canada take a 3-1 lead. He shot the puck on the left side of the net, got to the carom and circled back to set up Bergeron in front of the net.
''Those guys are very good finding the little area in the open slot,'' Europe defenseman Dennis Seidenberg said. ''You've just got to try to keep them to the outside, try to stay inside of them and try your best.''
---
Follow Larry Lage at www.twitter.com/larrylage and follow his work at www.bigstory.ap.org/content/larry-lage
---
---