National Hockey League
National Hockey League
Crosby staying the course as Olympic glory fades
Published
Jan. 21, 2012 6:04 p.m. ET

The moment is etched in Canadian hockey lore.
There's Sidney Crosby, standing in the corner of the ice after scoring the biggest goal in a life filled with big goals, arms raised, gloves flung halfway to the Rogers Arena ceiling.
Crosby's gold-medal winning overtime shot in the 2010 men's Olympic hockey final was supposed to be the last step in an ascension that seemingly began the second he laced up skates in Nova Scotia as a toddler.
The Canadians were Olympic champions. Order to the hockey world had been restored with one brilliant flick of Crosby's wrist.
Sitting on the Team USA bench after the 3-2 loss, defenseman Tim Gleason watched Crosby get swarmed by his teammates and did his best to put his disappointment aside and drink it in.
''That's the kid that's Hockey Canada himself, so it was almost like a too-good-to-be true story that he scored the goal,'' Gleason said.
Maybe it was.
Flash forward two years. The roars have quieted, replaced by questions the ever-patient 24-year-old has grown weary of answering.
The truth is, Crosby doesn't know when the concussion-like symptoms that have limited him to eight games over the last 12 months will abate.
He doesn't know when he'll be able to practice at full strength, let alone play in a game. While he remains certain he'll return, until he's cleared by doctors his routine will continue to consist of occasional tests, light exercise and watching the Pittsburgh Penguins fight for a playoff spot without him - as he goes to bed wondering how he'll feel in the morning.
While the Penguins spent the week trying to right their season following a six-game losing streak - the franchise's longest in two years - Crosby was in Atlanta visiting with Dr. Ted Carrick, the chiropractic neurologist who successfully treated the 2009 NHL MVP for lingering concussion-like symptoms last summer.
Crosby didn't intend to become the league's poster child on the need for increased player safety and the nexus for a harder stance on shots to the head.
Yet here he is more than a year after taking a pair of vicious hits in consecutive games last January, still limited by a frustrating and frightening injury.
It's not the way Crosby wanted to spend his prime. It's an exquisite kind of torture. And his teammates know it.
''It's got to be really hard on him,'' Pittsburgh defenseman Brooks Orpik said. ''That's something that people have got to know about him. I mean, at home he watches other hockey games. It's always hockey. To take hockey away from him has got to be a lot harder on him than most of the other guys in the league.''
It's part of the reason why Sid the Kid has become Sid the Ghost.
Though blessed with unique talents and a nearly unmatched work ethic, even in good times Crosby could be a reluctant superstar. Polite and accommodating to the last, Crosby is keenly aware of his status as the face of the game and all that means.
Orpik likes to tell a story about the day after the Olympics ended, when the two Pittsburgh teammates were sitting on an airplane, Crosby with a gold medal, Orpik toting silver as a defenseman for Team USA.
Throughout the flight other passengers came up to Crosby, congratulating him and asking to see the latest addition to an already overflowing trophy case - a collection of honors that includes having his name on the 2009 Stanley Cup. Crosby wouldn't do it. Not because he wasn't proud, but because he didn't want to show up his teammate.
''He's so conscious and so worried about what people think of him he's really careful,'' Orpik said. ''He didn't want to rub it in my face ... he would never be the kind of guy that would do that.''
That's just not Crosby's way.
Though he was a fixture in the locker room during training camp this season as he aggressively worked to get in game shape, Crosby has been largely invisible after going back on injured reserve when the symptoms returned following a loss to Boston on Dec. 5.
Crosby went more than a month without speaking publicly. Because he wasn't skating, he didn't travel with the team. Updates from coach Dan Bylsma were brief, if they were given at all.
Being vague about injuries has long been a part of hockey's culture and Crosby was one of a handful of Penguins who spent part of the season dealing with concussion-like symptoms.
Bylsma, however, wasn't pestered about the condition of defensemen Kris Letang or Zybnek Michalek, both of whom have missed extensive time this season with diagnosed concussions.
Crosby technically doesn't even have one, having passed the IMPACT test administered to detect head injuries.
Though Michalek and Letang didn't speak during their respective rehabs, Crosby's monthlong silence fueled speculation his career was in jeopardy and led to reports of the Penguins holding a closed-door meeting to discuss granting a temporary captaincy until Crosby's familiar No. 87 is back on the ice.
Crosby called the supposed controversy ''far-fetched'' and responded by joining the Penguins on a three-game road trip through Washington, Miami and Tampa Bay a week ago, even hopping on the ice for 25 minutes last Friday.
When his black jersey appeared out of the tunnel, Crosby saw his teammates wearing taped ''C''s on their jerseys as a sign of unity.
''He's our captain and he'll always be our captain for as long as he plays,'' Pittsburgh forward Matt Cooke said. ''We just want him to be healthy.''
And there's the problem. Crosby looks healthy. At least on the outside. He doesn't limp. He doesn't need crutches. He doesn't wear a special helmet.
He looks fine, even if he's not.
Perhaps that's why the whispers about Crosby's commitment to the team persist, even though they didn't dog Philadelphia defenseman and future Hall-of-Famer Chris Pronger when the team announced in December he would miss the rest of the season due to post-concussion syndrome.
Then again, Pronger isn't Crosby. Nobody is.
''He's probably held to a different standard than everyone else, fair or unfair,'' Orpik said.
And that standard puts Crosby in a bind. He's stated repeatedly he doesn't want to be a distraction, yet his presence - or lack thereof - will always be noted and scrutinized.
''I've been doing this long enough to know that if there's information to give, it's part of my role and responsibility that comes with what I do to provide that and I've always been willing to do that,'' Crosby said. ''But if there's no information to be given, then I'm not going to give any or make something up.''
Crosby would love nothing more than for the headaches, nausea and motion issues that have persisted off and on over the last year to disappear, to be able to produce an MRI that would show that he's healed.
Yet concussions aren't like that. When Letang went out in late November after taking a blow to the head against Montreal and Crosby joined him on the injured reserve a couple weeks later, the two ended up spending countless hours together trying to stay in shape.
What they didn't do was dwell on their injuries.
''Yeah we talked about it but like every concussion for everybody is different,'' said Letang, returned to action this week after nearly two months away. ''We were just talking about it. It was a small chat, there's nothing you can do about it.''
All Crosby can do is stay patient. He's not ready to call it a season much less a career. There are still nearly three months to go before the playoffs start. On his good days, it doesn't seem that far away.
Crosby won't go out on the ice, however, unless he's 100 percent healthy. The standard he's set for himself is impossibly high. He won't play if he thinks he can't live up to it.
He needed all of three shifts to put any doubts about his ability to rest during his last comeback, scoring a spectacular goal in his season debut against the New York Islanders on Nov. 21, part of a four-point night in which he showcased that yes, indeed, he does still have it. He rolled up 12 points in eight games before getting jostled around against the Bruins.
And just like that, Crosby was back to square one.
He's running out of ways to say that he's frustrated. He remains adamant his condition can be manageable and understands whenever he returns he could one hit away from putting more than his career at risk.
Still, he presses on. Rumors and snarky tweets from detractors who insist on calling him ''Cindy'' aside, Crosby remains as popular as ever. His black No. 87 jersey is the top-seller at Consol Energy Center. The second most popular jersey sold there? The blue No. 87 jersey he wore at last year's Winter Classic.
Crosby's return against the Islanders was the second-highest rated Penguins regular season broadcast ever, only outdone by Mario Lemieux's comeback in 2000. He finished sixth in the All-Star voting among Eastern Conference forwards despite playing just two weeks all season.
When the league's luminaries gather in Ottawa next weekend for the annual midseason showcase, the game's brightest star will continue to hide in plain sight back in Pittsburgh, waiting for the day when the doctors tell him he can get back to being Sidney Crosby.
When Sid the Ghost can become Sid the Kid again, gloves aloft, his face beaming with joy, order to his life restored.
---
---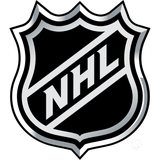 Get more from National Hockey League
Follow your favorites to get information about games, news and more
---