National Hockey League
National Hockey League
Crosby, Pens host Rangers in Metro clash
Updated
Mar. 4, 2020 7:37 p.m. ET

PITTSBURGH -- There were some difficult questions surrounding Sidney Crosby when he missed the start of the season because of a concussion, especially given his history with that type of injury.
The answers have come swiftly and definitively. The Pittsburgh Penguins center is OK. More than OK.
Going into Monday's game against the New York Rangers at PPG Paints Arena, Crosby has 12 goals in 12 games, putting him into a tie with Winnipeg rookie Patrik Laine for the NHL lead in that category. Laine has played eight more games.
The anomaly in Crosby's game is his goals-to-assists ratio. He has three times as many goals as his four assists. He has never finished with more goals than assists in an NHL season.
"For whatever reason, that's just the way it's worked out," he recently told the Pittsburgh Post-Gazette. "I don't feel like I'm looking to shoot any more. That's one thing I have to constantly remind myself of, to have that shooting mentality. I would probably look to pass most times."
Crosby is not shooting appreciably more -- 3.6 shots a game this season, 3.3 for his career.
Since their team captain got into the lineup, the Penguins are 8-2-2.
Overall, Pittsburgh is 11-4-3. That makes Monday's game a showdown for first place in the Metropolitan Division between the Penguins, with 25 points, and the Rangers (13-5-1, 27 points), who are coming off of a 3-2 shootout loss Sunday against Florida in their first game beyond regulation this season.
This is the first meeting between the clubs since the Penguins knocked New York out of the playoffs in the opening round last spring.
Sunday's game -- one made worse by a broken left leg suffered by Mika Zibanejad in overtime -- was the Rangers' second loss in a row, and their four combined goals in those games are uncharacteristic. They have thrived on offense. They have a league-best 76 goals and a plus-31 goal differential. They have 14 players with at least 10 points, and Michael Grabner sits just behind Crosby and Laine with 11 goals.
But New York also has gotten strong goaltending. Henrik Lundqvist missed a shot at his 10th win Sunday. Antti Raanta, who seems likely to start Monday, hasn't played a lot, but he has been effective, going 4-0 with a 2.05 goals-against average and a .936 save percentage.
"I'm not worried at all about Antti," Rangers coach Alain Vigneault told the New York Post recently about Raanta. "We know he's always going to give us a chance to win."
Raanta said it's about finding a good New York backup state of mind.
"I just think about good things and what you're doing and what it takes, and just enjoy the moment," he told the Post. "It's the best league in the world, and you're fortunate enough to be here. Just go there and do your best and, hopefully, you get the win."
Pittsburgh, coming off of a 1-1-1 road trip, lags behind the Rangers in terms of offensive prowess despite returning nearly the same lineup from its Stanley Cup team last season and Crosby's goal production. The Penguins have five players with at least 10 points. It scored just five goals on the three-game road trip. It has outscored its opponents by just two goals, 52-50.
"We're going to keep moving forward. All we can do is control the process and what's in front of us. We're grabbing points here along the way and winning some games," Penguins coach Mike Sullivan said.
The teams won't have to wait long for their second meeting. This is the first half of a home-and-home. They have a rematch Wednesday at Madison Square Garden.
---
---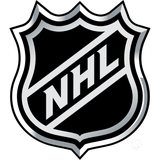 Get more from National Hockey League
Follow your favorites to get information about games, news and more
---