Crosby nearly slices teammate's face, still takes out his knee
BY foxsports • December 23, 2013
Pittsburgh Penguins fans caught their breaths a couple of times Monday night. But then they shouldn't have been quite so quick to exhale.
Superstar Sydney Crosby went flying, feet up in the air, on a hip check by the Ottawa Senators' Marc Mathot (gasp No. 1). Crosby collided with teammate Pascal Dupuis, with Crosby's skate nearly hitting Dupuis in the face (gasp No. 2).
Here are a couple of looks: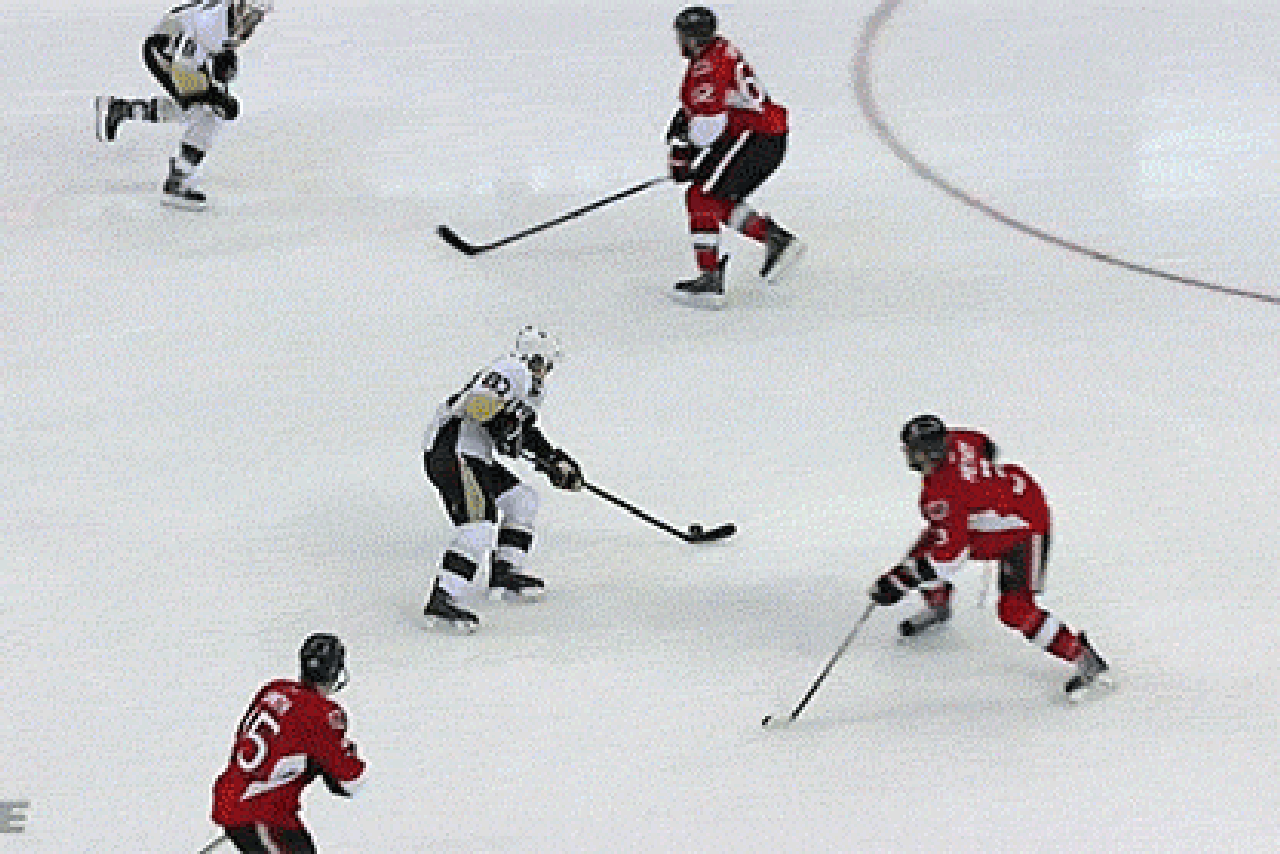 It turned out Crosby was OK (whew!). But not so fast with that "whew." Dupuis suffered an apparent knee injury. Look above at the way his leg gets awkwardly caught under Crosby.
It's a blow for the Penguins. Dupuis plays left wing on Crosby's line and has seven goals and 13 assists in 38 games this season.
What it is actually is yet another blow for a Penguins team that keeps getting hit with them. Dupuis may become the 11th player to miss significant time with injury this season, including forward Evgeni Malkin and defenseman Brooks Orpik, who are both out of the lineup right now. Somehow, Pittsburgh had managed to win seven in a row before losing at Ottawa Monday night. The Penguins lead the Metropolitan Division by a healthy 13 points over the Washington Capitals.
The way things are going, the Pens may need that cushion.
---
---