National Hockey League
National Hockey League
Crawford comes up big in Game 4, 'Hawks even Cup Final
Published
Jun. 11, 2015 2:59 a.m. ET

Chicago's 2-1 victory in Game 4 of the Stanley Cup Final at home wasn't pretty. It wasn't even convincing. Tampa Bay dominated for most of the first and second periods and threw everything it had at goalie Corey Crawford in the final two minutes of the game.
Somehow, Crawford withstood point-blank chances from stars Steven Stamkos, Victor Hedman and Alex Killorn to preserve the lead and preserve the Blackhawks' season.
"I thought he was outstanding tonight," Chicago coach Joel Quenneville (king of the ellipses-filled quote) said of his goalie's performance after a poor outing in Game 3. "Call it a goalie win. Loved how he battled. He's a battler. Great illustration how he stayed with it, how they swarmed us at the end. His movement, he was following the puck. He was big. Nice response."
The Blackhawks needed it because they looked slower than the Lightning for a third consecutive game, a troubling pattern that would be even more troubling if these weren't the Blackhawks, winners of two Stanley Cups in the last five seasons.
"We feel good about the way we closed out the game," captain Jonathan Toews said matter-of-factly. "I think we're happy about the confidence coming out of this game; knowing we're raising our game as the series goes along."
Play of the day: Brandon Saad's game-winning goal. After Brad Richards won a faceoff in the Tampa zone, Saad grabbed the loose puck outside the faceoff circle and barreled to the front of the net, escaping defenseman Anton Stralman. Saad lost the puck on the way, but he kicked it from his skates onto his backhand and slipped it between Tampa goalie Andrei Vasilevskiy's pads as he slid from right to left.
Turning Point: With six minutes to go in the second period, Tampa was outshooting the Blackhawks 17-6 but the Lightning were still tied 1-1. With breath still in their lungs, the Blackhawks woke up and outshot Tampa 17-9 the rest of the game, getting the game-winner early in the third period.
Three stars
1. Corey Crawford, G, Chicago. Crawford was brilliant, particularly in the waning moments of the game, stopping 24 of 25 shots to keep Chicago's season off life support.
2. Brandon Saad, LW, Chicago. Saad scored the game-winning goal through sheer determination. He has five goals in the last eight playoff games.
3. Alex Killorn, LW, Tampa. Killorn had a goal, two more great chances and he has proven to be the difficult matchup for Chicago we said he had to be for the Lightning to win this series.
Series: Tied 2-2.
Key stat: Through four games, this Stanley Cup Final has been a one-goal game or closer for all 220 minutes.
Key stat II: The Blackhawks are 30-30 in games 1-3 of a playoff series under coach Quenneville. They are 41-14 in Games 4-7.
Surprise start: One game after insisting goalie Ben Bishop was fine to play despite some obvious limitations to his game due to an undisclosed injury, Tampa coach Jon Cooper went with backup  Vasilevskiy. The 20-year-old goaltender (17 saves) wasn't tested much so it's tough to judge his performance. It's also tough to know how much more he'll have to play since Cooper was vague on Bishop's status for the rest of the series. "Bish is going to play again in this series," the Lightning coach said. "I just don't know which game."
Best visual: Stamkos' near miss. After Chicago stars Marian Hossa and Patrick Kane missed open nets in Game 3, it was Tampa sniper Stamkos' turn in Game 4. With the Bolts trailing 2-1 late in the third period, the Lightning captain had a golden opportunity but his shot into an open cage clanked off defenseman Brent Seabrook's stick and went just wide.
Best quote: "You don't keep him down forever. He's gone through this before. What I like to see from Stammer is he got his looks; they just didn't go in for him." — Coach Cooper on snake-bitten Stamkos, who hasn't scored in this series and has just one point (an assist) in his last six games.
What we learned: The Blackhawks are getting outplayed for the second straight series, but they're still finding ways to win. Tampa looks fast while Chicago looks worn out. The smart money says take the Lightning, but in the Western Conference finals against Anaheim, the Ducks were the better team through the first five games before the Blackhawks' experience, savvy and talent took over and Chicago seemed to find a second gear. Will the same script play out late in this series?
Next game: Game 5, Saturday at 8 p.m., ET at Amalie Arena in Tampa.
Final thought: Patrick Sharp has been a dependable goal-scorer and two-way forward for Chicago since 2006. This season, he slipped to 16 goals and the playoffs have been a nightmare for the erstwhile sniper. Sharp hasn't scored since Game 2 of the Western Conference semifinals and he added another post on Wednesday to his litany of iron shots over the past few games. Quenneville even moved Sharp up to the top line with Toews and Hossa to spark him, but that didn't change his luck. There has been a lot of talk about trading Sharp this offseason to unload a big salary from the Blackhawks' cap-strapped payroll. This performance should ease the sense of loss for Blackhawks fans if it happens. It may be prudent to deal the 33-year-old forward before his trade value slips.
Follow Craig Morgan on Twitter
---
---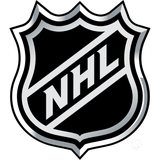 Get more from National Hockey League
Follow your favorites to get information about games, news and more
---