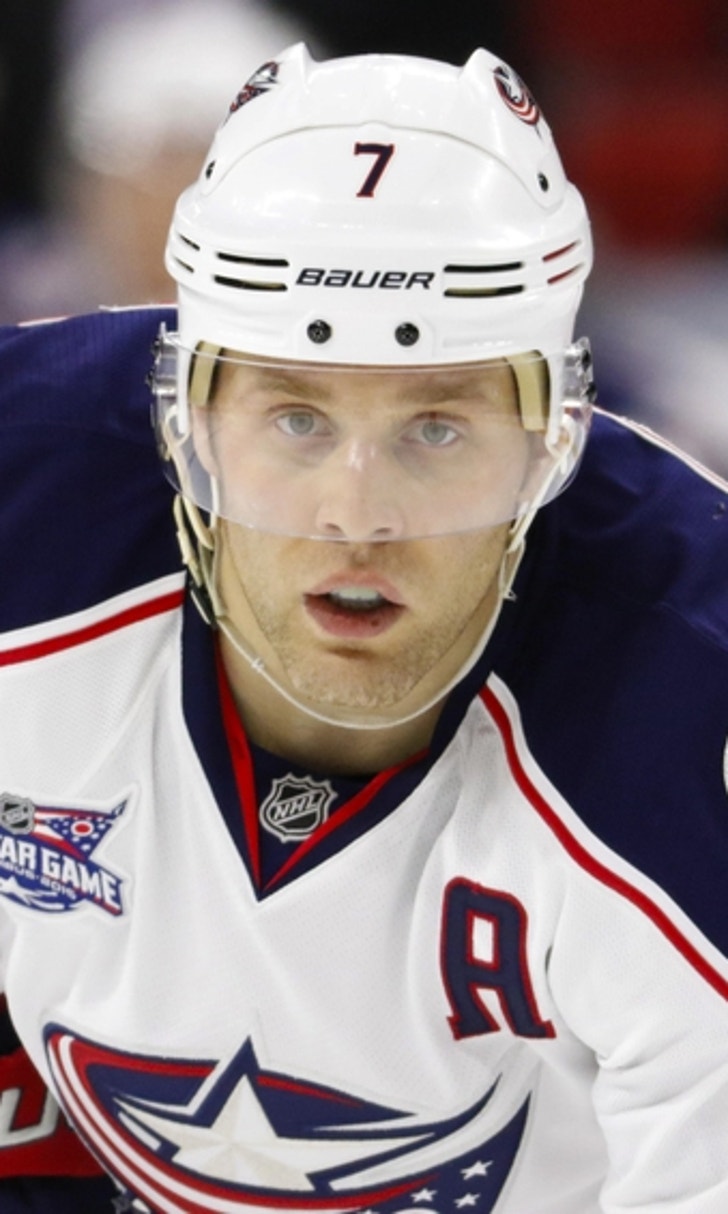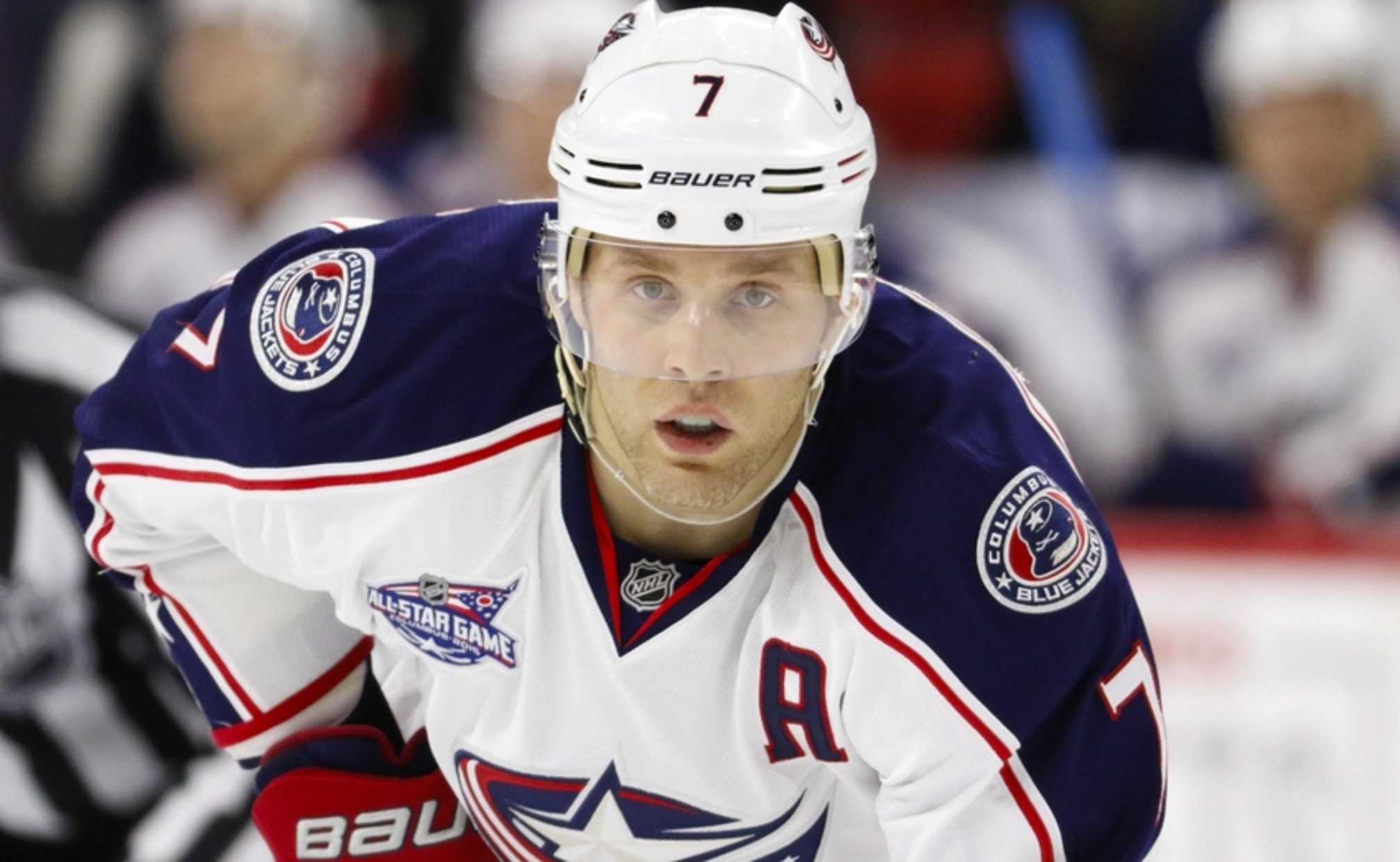 Columbus Blue Jackets D Jack Johnson Headed to Trade Block
BY foxsports • June 30, 2017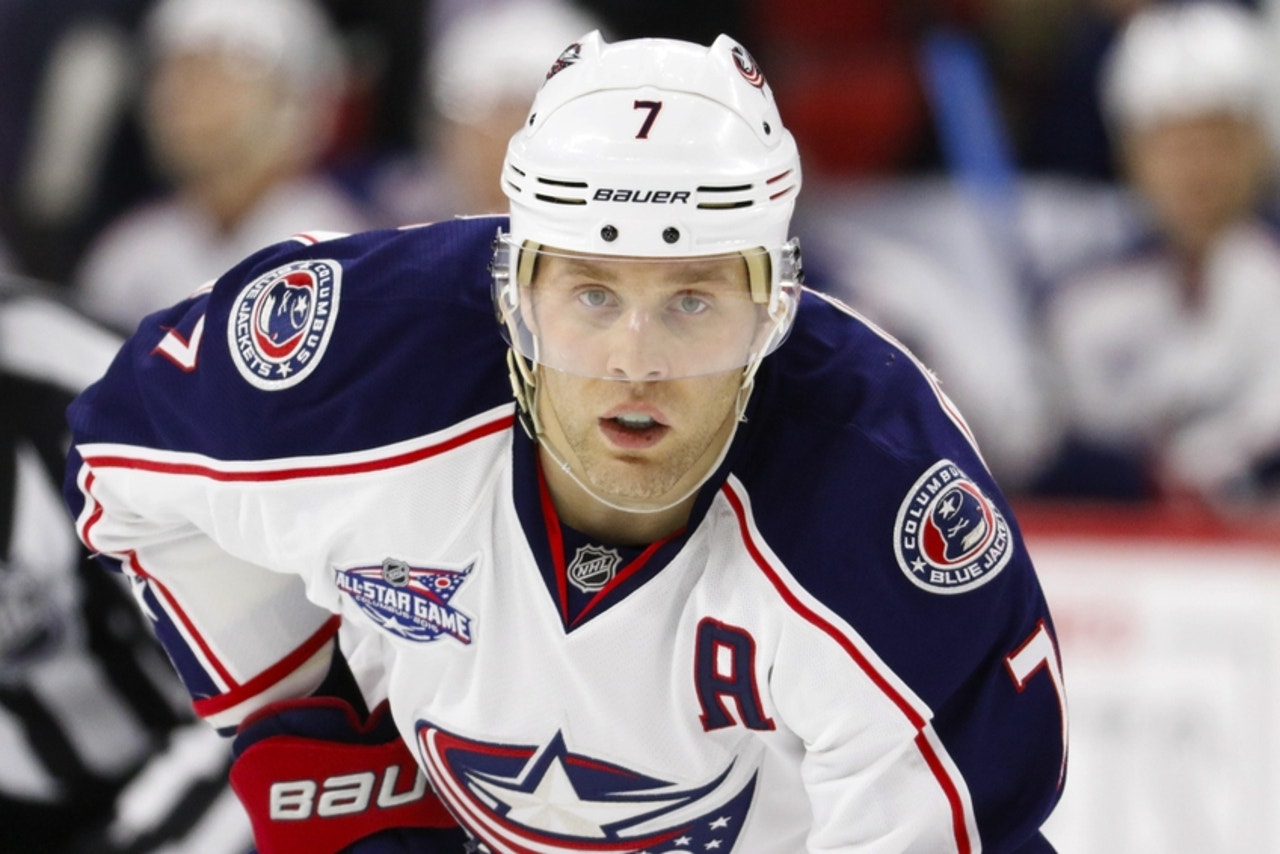 Columbus Blue Jackets D Jack Johnson is Quickly Becoming an Expendable Piece Due to Impending Expansion and Emerging Prospect Zach Werenski. Expect to See The American Blueliner Traded at Some Point in 2016-17
After close to four and a half seasons with the club, the time has finally come to trade Columbus Blue Jackets D Jack Johnson. It's a combination of factors, which we'll discuss, but the two main reasons surround an impending expansion draft and blossoming young defender named Zach Werenski.
The timing is somewhat lousy for GM Jarmo Kekalainen since Jack Johnson is coming off arguably his worst season in a decade. He missed 22 games due to injury and underwhelmed with 14 points in 60 games. While he might not fetch a whole lot on the open market, it's almost more important to create that extra room on the depth chart.
Resume/Career
Columbus Blue Jackets D Jack Johnson was originally selected 3rd overall back in 2005 by the Carolina Hurricanes. It was a short-lived tenure as Johnson was traded to Los Angeles in September 2006 while still playing college hockey at the University of Michigan. Jack made his NHL debut late in 2006-07, joining the Kings for their final five regular season games.
More from Puck Prose
Jack spent the better part of six seasons with the Kings organization to begin his NHL career. He got progressively better and eventually peaked in 2010-11 with a single-season career high of 42 points. The next season, Johnson was traded to Columbus after 61 games along with a first-round draft pick in exchange for Jeff Carter.
Upon joining the Blue Jackets, Johnson racked up an impressive 14 points over the final 21 games in 2011-12. Jack has since spent a little over four seasons in Columbus and has a single season career high of 40 points back in 2014-15.
In 629 career games, Columbus Blue Jackets D Jack Johnson has 58 goals, 186 assists (244 points). He has only made three postseason appearances, each of which resulted in an early first round exit after just six games. Too bad Columbus wasn't a better team because Jack's 4 goals, 15 assists (19 points) in 18 playoff games suggests he can be a difference-maker in April and beyond.
A Hidden Statistic
Here's something you probably didn't know, though. Since 2007-08 (excluding his five-game appearance a year earlier), Jack has a league-worst plus/minus of -121.
Get the FanSided App
Second place Sam Gagner boasts a -101 in nine games fewer played over that span. Beyond those two, things begin to drop off. Jay McClement has a -88 rating with 69 more games played, While Nail Yakupov also sits at -88 at just 252 career games – although those numbers should improve with his new team in St. Louis.
Of course, you expect to give a little bit up defensively for these offensive-minded blueliners. But there's something to be said for a guy whose plus/minus rating is a difference of -50 in comparison to the 10th worst since 2007-08 (Johnson -121, Justin Schultz -71).
Want your voice heard? Join the Puck Prose team!
Limited Options
More from Puck Prose
Zach Werenski is clearly ready to contribute at the NHL level. As it stands, he sits beneath Jack Johnson on that third pairing.
These prospects with top-four potential cannot be limited to 16-18 minutes/night. They've assumed top minutes everywhere along the lines in their development, and if they're not ready to do the same thing at the NHL level, they're better off in a top pairing setting down in the AHL.
Sure, the Blue Jackets could solve everything by pairing Zach Werenski with David Savard on that second pairing, forcing Jack Johnson to the bottom pairing with Dalton Prout. The idea of those two together, however, is enough to make your stomach turn. Plus, you don't bury a $4.36 million dollar cap hit into that type of limited role.
The options are fairly straight forward:
a) Keep Jack Johnson and force Zach Werenski into a bottom pairing role, then eventually lose Johnson to Las Vegas making room for Werenski in the top four next season. And no, protecting four defenseman and four forwards is not an option. Columbus would stand to lose a more premium player that way.
b) Keep Johnson, give him a demotion to the bottom pairing with Dalton Prout to play significantly fewer minutes.
c) Trade Johnson and at least get something for him, while at the same time making room for Werenski to assume the same big minutes he's used to logging.
Given all the above factors and the fact we're dealing with a budget team, all signs point to Columbus Blue Jackets D Jack Johnson landing on the trade block (if he's not already there). We would be surprised to see him with the club beyond the trade deadline.
Potential Fits/Teams That Might be Interested:
Boston Bruins, Colorado Avalanche, Dallas Stars, Montreal Canadiens, New Jersey Devils
This article originally appeared on
---
---