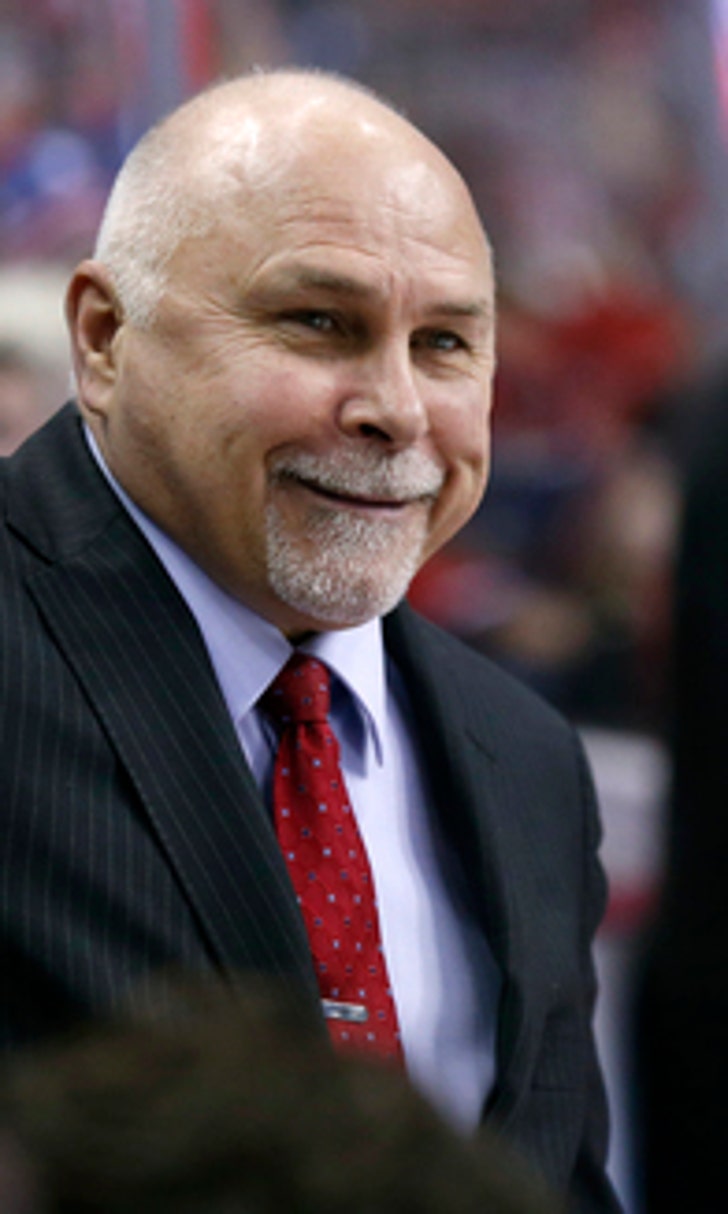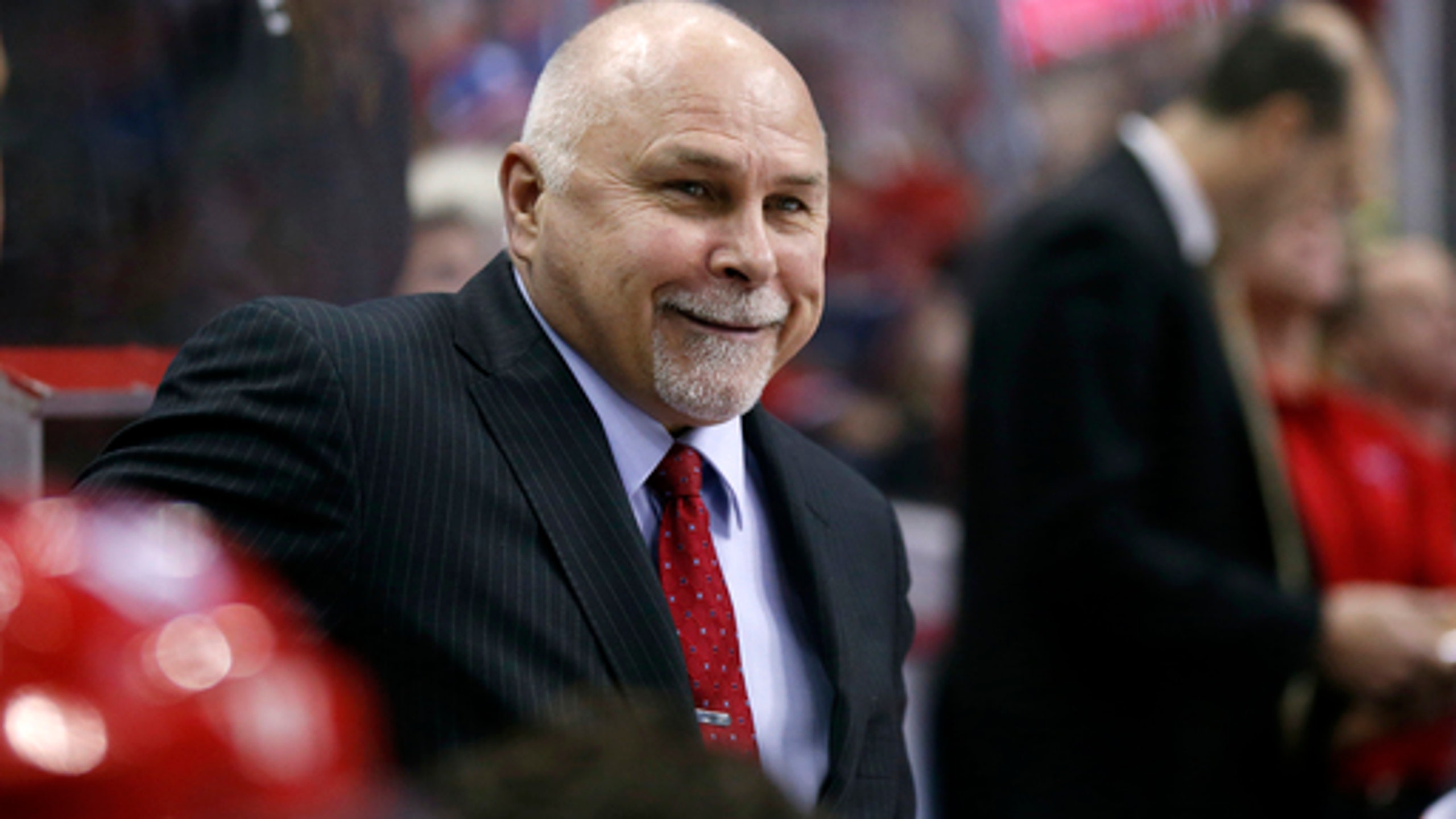 Capitals running away with the East, Penguins stirring
BY foxsports • February 1, 2016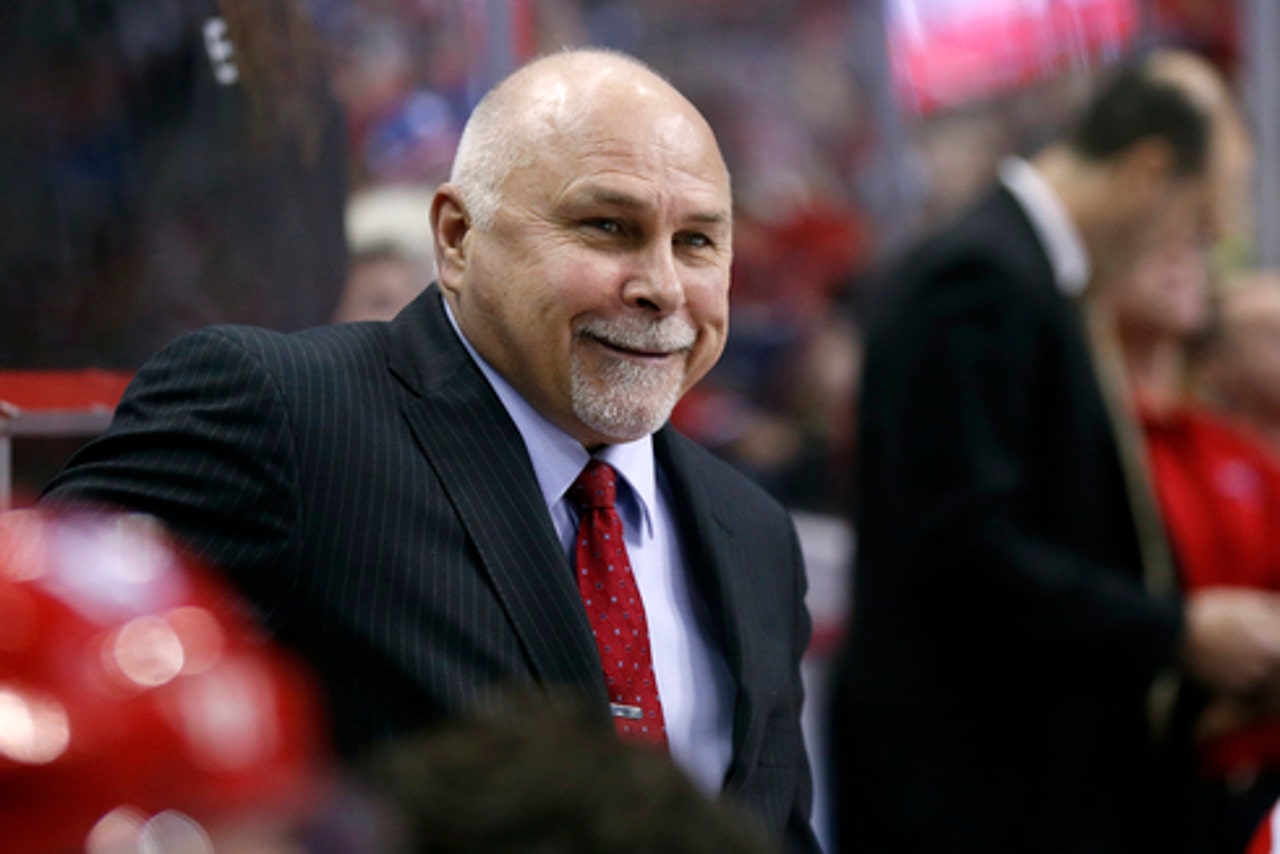 It certainly looks like the Washington Capitals are running away with the No. 1 seed in the Eastern Conference.
The 14-point gap between the Metropolitan Division-leading Capitals and the second-place New York Rangers is almost as big as the one between New York and the last-place Columbus Blue Jackets. The Capitals' overall conference lead over the Florida Panthers is 11 points.
Coach Barry Trotz insists his team won't be complacent in the second half of the NHL season.
''We've had a good grasp of playing in the moment and not worrying what we did,'' Trotz said of the 35-8-4 Capitals, who are atop the NHL coming out of the All-Star break. ''There's no arrogance. I think there's a lot of confidence, but I don't think there's any arrogance.''
Confidence is justified as the Caps have only lost two consecutive games once and haven't lost two in a row in regulation. They have the league's best power play and fourth-best penalty kill, and goaltender Braden Holtby is among the leaders in wins, goals-against average and save percentage.
In front of Holtby, Washington has its deepest blue line in the Alex Ovechkin era and finally has a legitimate No. 2 center in All-Star Evgeny Kuznetsov. The combination of Ovechkin, Nicklas Backstrom and Kuznetsov makes the Caps hard to handle up front.
Even with a history of playoff disappointments, the Caps are the favorites to come out of the East and win the Stanley Cup, but the Florida Panthers and Tampa Bay Lightning could be their biggest hurdles. Florida has given Washington fits already this season, and Tampa Bay is playoff-tested after a trip to the 2015 final.
Here are five other story lines to watch in the Eastern Conference in the second half of the NHL season:
CROSBY'S BACK: After the slowest start of his career, Sidney Crosby is back to his point-a-game self with 31 in his past 28 games and the Pittsburgh Penguins are soaring since firing coach Mike Johnston and promoting Mike Sullivan. Pittsburgh has won three in a row and looks legit once again. Imagine a Capitals-Penguins first-round matchup and a re-ignition of the Crosby-Ovechkin rivalry.
PRICE NOT RIGHT YET: Montreal Canadiens goaltender Carey Price has been out since late November with a lower-body injury. Before he got hurt, Price was 10-2-0 with a 2.06 goals-against average and .934 save percentage, and the Canadiens were leading the Atlantic Division. Now they're out of a playoff spot. Montreal needs Price back, and in MVP form, or its season is over.
SEEN STAMKOS: Steven Stamkos can become an unrestricted free agent this summer, so Tampa Bay Lightning general manager Steve Yzerman has a decision to make. If a contract can't be worked out before the Feb. 29 trade deadline, might the Lightning look to trade Stamkos, or will they try for one more Stanley Cup run and take their chances? Stamkos also has a no-movement clause, so he holds the trump card.
COULD'VE BEEN A CONTENDER: Five East teams - the New Jersey Devils, Carolina Hurricanes, Canadiens, Ottawa Senators and Philadelphia Flyers - are within five points of a playoff spot. The standings can flip over in a night, so expect plenty of fluctuation with 13 teams in the race. Sorry Toronto, Buffalo and Columbus: There's always next year.
BOSTON BREWIN': Changes in Boston were swift after the Bruins missed the playoffs a year ago, but coach Claude Julien remains and his team is built for when the hockey gets tough. If All-Star center Patrice Bergeron and goaltender Tuukka Rask are on top of their games, the Bruins are a threat to everyone, including the upstart, division-leading Panthers.
---
---