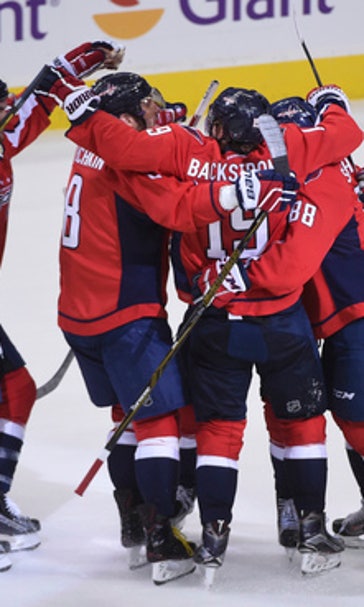 Capitals lose 3-goal lead, recover to beat Bruins in OT
December 14, 2016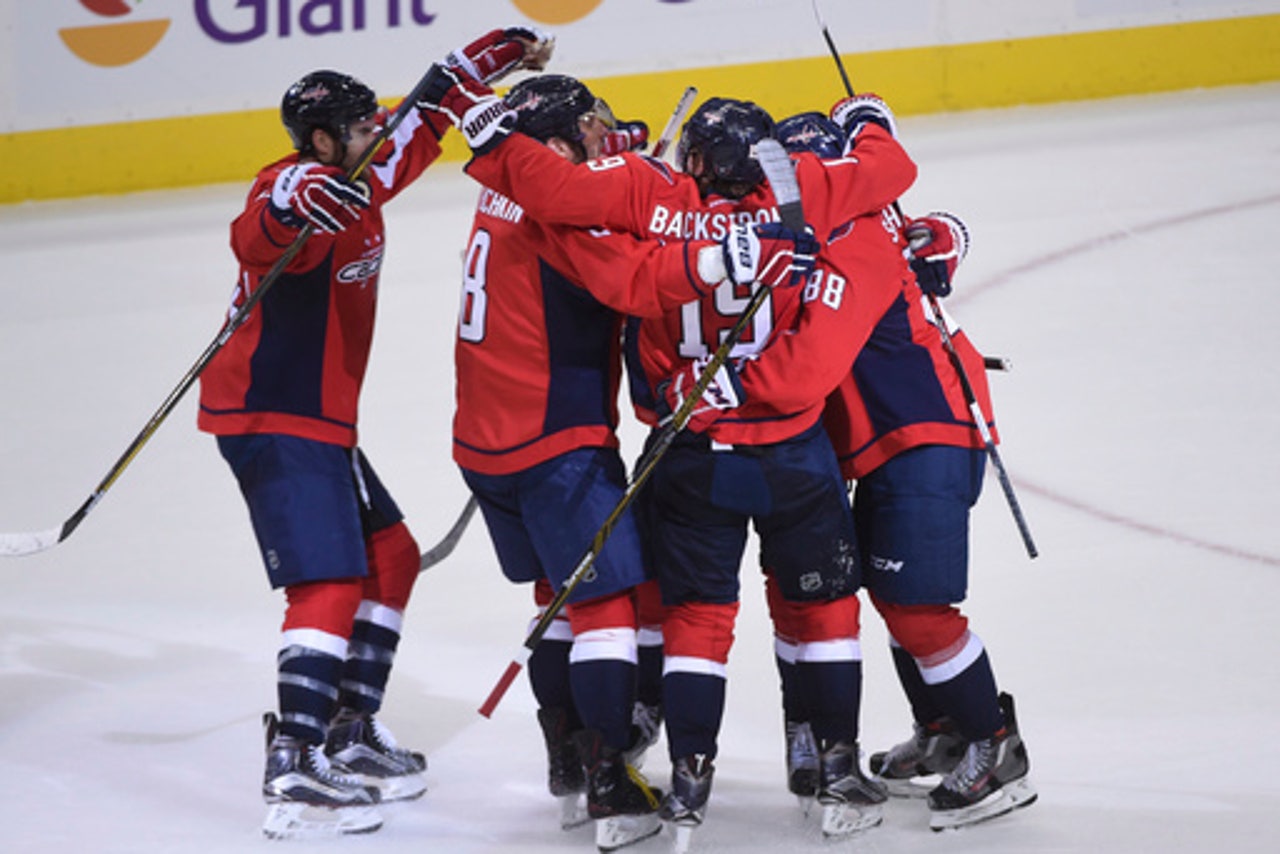 WASHINGTON (AP) The Capitals didn't exactly end their overtime victory with a raucous celebration.
No, instead Washington held a players-only meeting, still salty over blowing a three-goal lead.
Nicklas Backstrom scored 1:36 into overtime, helping the Capitals beat the Boston Bruins 4-3 to avert a disastrous defeat Wednesday night.
Justin Williams scored twice and Daniel Winnik also had a goal to put Washington ahead 3-0 about six minutes into the second period.
After Winnik's tally, Washington went over 26 minutes without a shot on goal. Boston dominated the final five minutes of the second period, when Dominic Moore and David Pastrnak beat goaltender Braden Holtby. Colin Miller's power-play score 8:19 into third tied it at 3.
Backstrom saved the day, but not the Capitals from feeling uneasy.
''In the second and third period they outplayed,'' Backstrom said. ''We were lucky that we came up with two points. We're not satisfied at all. We're happy with the two points, but not the way we played.''
The locker room remained closed for approximately 15 minutes after the win, Washington's second in a row after losing three straight.
''We had a little talking here,'' said T.J. Oshie, who returned to the lineup for the first time since injuring his shoulder on Nov. 18. ''There are some things we've got to clean up. I think it's more of a mentality more than it is the systems or anything like that. ... Once we get a step up on someone, we have to get that mentality that we're going to finish them off.''
Evgeny Kuznetsov had two assists for the Capitals and Alex Ovechkin got his first point since Nov. 26.
Boston arrived in Washington 4-0-1 over its last five games with three wins in a row, including a 4-3 overtime triumph against Florida on Monday night. The Bruins outshot Washington 34-20.
''Hell of an effort. We got a big point for us. To comeback from 3-0 against Washington, it's not that easy,'' Pastrnak said. ''Too bad we couldn't get the two points, but in this case the one point is huge for us.''
Backstrom patiently waited on the right side before firing the winner past goaltender Tuukka Rask, who entered second in the league with a 1.68 goals-against average. Rask allowed three goals in his previous outing, too.
Williams had two goals over the first 24 games this season, but he matched that total less than eight minutes in against the Bruins. He redirected Kuznetsov's lofted centering pass past Rask for a 1-0 lead just 23 seconds into the first period.
''To be honest it's nice to see the puck go in the net,'' Williams said. ''I've been pressing and working hard. Hopefully this can springboard me to some more production.''
Matt Niskanen left with an upper-body injury and did not return. With the Caps down a defenseman, Boston outshot Washington 11-2 in the second period.
''In the second period, we just sort of sat back,'' Capitals coach Barry Trotz said. ''It's hard to protect leads in the league.''
The Capitals' second goal also occurred in front of the net. Williams emerged from a scramble with a shot that slithered under Rask.
NOTES: With his 673rd career win, Trotz passed Mike Keenan (672) for eighth place on the NHL's career wins list. ... Williams' first goal was the fastest for Washington since 2012. ... Boston assigned F Noel Acciari to the Providence Bruins two days after the 24-year forward returned to practice. Acciari injured his right leg on Nov. 7. ... Holtby improved to 10-2 career against the Bruins. His first career win came in relief against Boston in November 2010. ... The three-game season series resumes Feb. 1 in Washington.
UP NEXT
Bruins: Host Colorado on Thursday night.
Capitals: Play at Buffalo on Friday night.
---
---