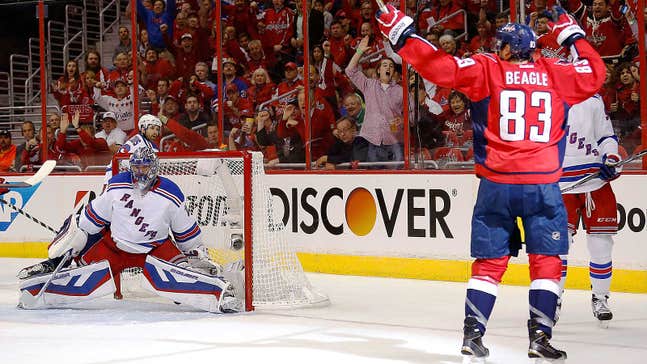 Capital punishment for Rangers' tweet?
Published
May. 4, 2015 11:44 p.m. EDT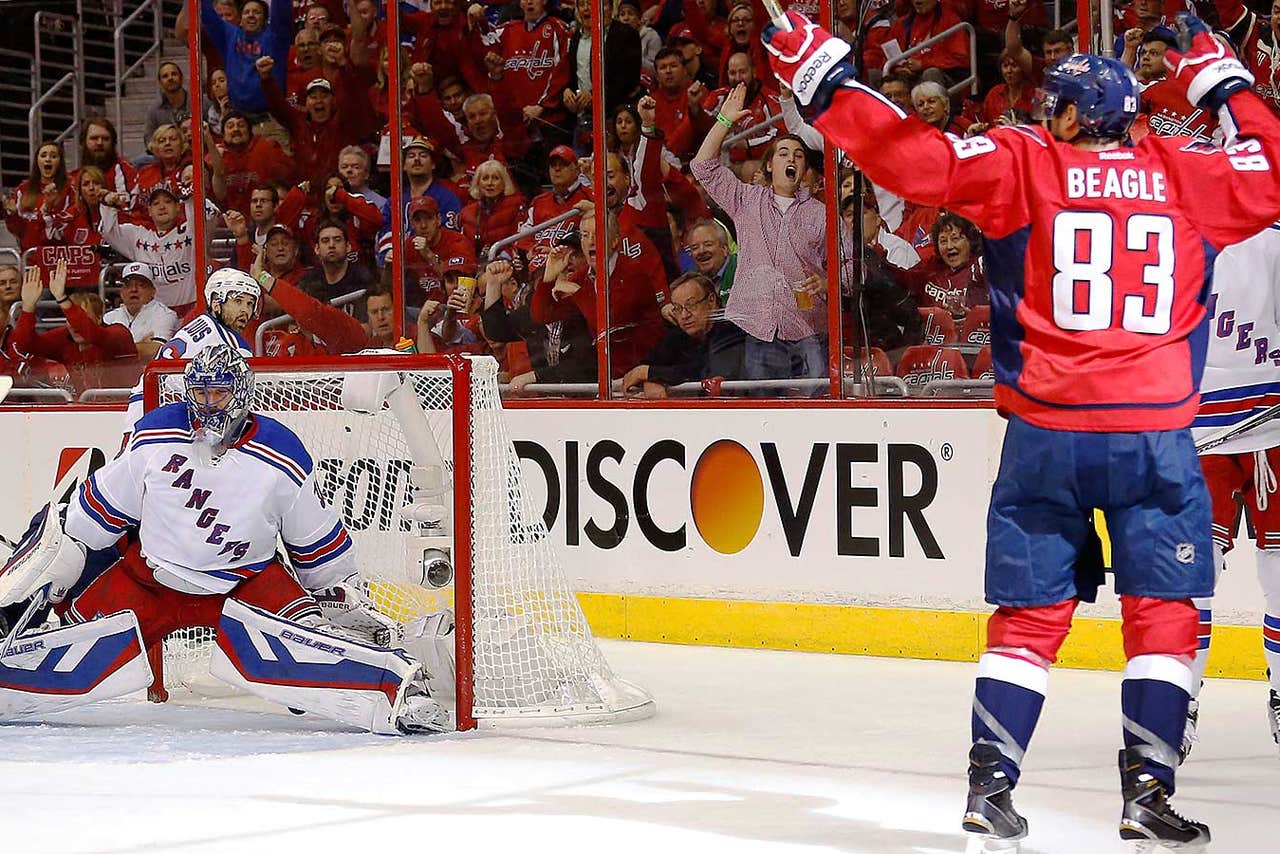 You might recall that the Rangers drew some attention before their second-round series with the Capitals when their official Twitter feed stopped using capital letters in a subtle dug at their opponent.
But that move might have backfired, in a karmic way, during Monday night's Game 3. As pointed out by Caps blog Russian Machine Never Breaks, a Rangers tweet early in the second period inadvertently used a capital letter at the start of a sentence:
No big deal, right? It's just a tweet. But, in predictable fashion, the Capitals scored minutes later, with Jay Beagle banking in a puck for a fluke goal ... a goal that turned out to be the only one of the contest, with Washington winning 1-0 to take a 2-1 series lead over New York.
Puck dropped on period number two here in game three...#nyr and capitals are scoreless

— new york rangers (@nyrangers) May 5, 2015
Perhaps the Rangers' social media person will be a bit more careful in Game 4 and beyond.
(h/t Russian Machine Never Breaks)
Photo: USA TODAY Sports
---
---