Vancouver Canucks
Vancouver Canucks
Canucks-Sabres could be high-scoring affair
Published
Nov. 10, 2018 12:02 a.m. ET
Based on games the teams played Thursday, indications are that the red lights behind the goals will be flashing frequently on Saturday afternoon at KeyBank Center.
The Vancouver Canucks and the Buffalo Sabres scored a combined 14 goals while allowing 10 in their victories over the Boston Bruins and the Montreal Canadiens, respectively, on Thursday.
"In preseason, people didn't think we were going to be that high scoring of a team, but we keep proving people wrong and that's what we need to continue to do," Canucks center Bo Horvat said after scoring two goals and adding two assists in the 8-5 win over the Bruins.
The Canucks, who are 4-0-1 in their past five games, will be making the third stop on a six-game trip Saturday.
The Sabres (8-6-2) are coming off a 6-5 overtime win over the Canadiens after they trailed 5-4 after two periods.
"We've got a very resilient group and we've shown it," Sabres coach Phil Housley said. "Our third period was our best period there. We kept coming, had terrific looks. In OT, it wasn't the way we planned it to get it, but it worked out well for us."
The game Saturday will be their first at home since last Saturday when the defeated the Ottawa Senators 9-2. On Sunday, they lost 3-1 to the Rangers in New York.
The Canucks (10-6-1) have scored 26 goals in their past five games. Loui Eriksson had two goals and an assist against the Bruins.
"I had some puck luck (Thursday) probably," Eriksson said. "We know we have some young guys playing, and they are still learning, but they are handling their situations and responding well."
Canucks coach Travis Green said, "I'm happy with our group. We're finding ways to score goals and get production from everywhere, which you need. I've said that a lot. You're never excited when you give up five, but man, that was an exciting game. ... (Horvat) has been carrying a heavy load for quite a bit and I like the way he's playing now. It's what we envisioned.
"He's able to produce and go against top centermen and that's what we've talked about his game progressing and evolving to the player he'll eventually be."
Canucks right winger Brock Boeser did not accompany the Canucks to Buffalo. He returned to Vancouver to see a specialist because of a groin injury that has kept him from the past two games.
"He has gotten better, but he can't quite get over the hump, so we want to make sure, and we'll see what comes out of it," said Green, who thinks that Boeser could rejoin the team during the trip.
The Canucks will face a Sabres team that believes it can improve on the effort on Thursday.
"There's a lot of good things to talk about and there's a lot of (areas) that we were very sloppy," Housley said. "You look at the game itself, it was just uncharacteristic. A lot of guys were just off their game a little bit. We didn't look clean.
"Our executing wasn't very good. At the same time, we're down 5-4 in the third period in somebody else's building. We find a way to tie it up and win it in overtime. We've got to recognize some things we've got to buckle down, but I give our guys a lot of credit for battling through that and finding a way to win."
Sabres defenseman Rasmus Ristolainen scored the winning goal in overtime.
"That was a pretty bad game," Ristolainen said. "You can't have those games. But I think this game is going to make us tighter. We're going to grow as a group here. We got a pretty ugly win. Grind it out, big two points and learn from it."
The Sabres are 4-2-1 at home and the Canucks are 5-4-1 on the road.
---
---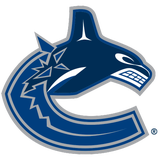 Get more from Vancouver Canucks
Follow your favorites to get information about games, news and more
---