National Hockey League
National Hockey League
Canucks put Flames out in shootout
Published
Jan. 23, 2013 12:00 a.m. ET

Cory Schneider redeemed himself in a big way Wednesday night.
Schneider made 34 saves in regulation and added a decisive shootout stop to lift the Vancouver Canucks over the Calgary Flames 3-2.
The goalie made up for a poor season-opening performance when he was pulled after allowing five goals on 14 shots Saturday in a one-sided loss to Anaheim.
''It was extremely important,'' Schneider said. ''I had to have a bounce-back game. I had to show myself and my teammates that first game was a fluke, and I felt better as it went on.''
Schneider secured the win by stopping Curtis Glencross' wrist shot on the final shootout attempt of the game.
''I've seen him make some nice shots,'' Schneider said. ''Those lefties come from their off side. A lot of times, they're looking to shoot, so I just try to stay patient and not go down too early.''
Zack Kassian scored in regulation and got the winner in the shootout for Vancouver.
Kassian scored the decisive goal by deking Flames goalie Miikka Kiprusoff in the fifth round. Alex Burrows also scored in the shootout for Vancouver.
Mason Raymond also scored for the Canucks (1-1-1), giving them a 2-0 lead about halfway through the second period.
Alex Tanguay scored in regulation and had one in the shootout for Calgary (0-2-1). Mikael Backlund had the tying goal with just under 4 minutes to go in the second period.
''We just haven't been able to put a full game together, but we're starting to figure out the way Coach (Bob) Hartley wants us to play,'' Tanguay said. ''We're starting to get more used to what we have to do out there, and I think that tonight in the latter part of the game was a good example of that.''
Schneider gave the Canucks the shootout win after they lost one to Edmonton on Sunday with Roberto Luongo in net. Luongo was displaced as Vancouver's starter in the playoffs last year.
''I was excited for the shootout,'' said Schneider, who is 4-2 for his career in 1-on-1 segments. ''I enjoy them, I really like them and I have a lot of confidence in our shooters.
''It's fun having the game on the line and you've got to make a save to keep it going, so that's an opportunity I relish. It's a good challenge for me. It's going to mean a lot of points this year so you probably have to like them.''
Schneider and Kiprusoff entered the game looking to redeem themselves. Despite a few gaffes, Schneider was much sharper than in his season-opening effort as he and Kiprusoff both finished with 34 saves.
''He responded the way I expected he would respond - by playing well,'' Canucks coach Alain Vigneault said of Schneider.
Kiprusoff was sharp during a second period in which the Canucks badly outshot the Flames until the late going. He had allowed nine goals in losses to the Ducks and San Jose.
Schneider got off to a bit of a shaky start as he mishandled a slow shot that got tangled in his skates in the goal crease. He also caught a break during a Calgary power play after Jay Bouwmeester's shot rang off the post after deflecting off Canucks defenseman Alex Edler's stick in the air.
Burrows, usually a winger on the first line, played center on the second line and showed some deft passing in the final six minutes of the first period as he sent Jannik Hansen in all alone on Kiprusoff, only to have the Calgary goaltender stop his shot. Burrows also set up Hansen for a one-timer in the high slot, but Hansen could not get much weight on the puck.
In the final minute of the first period, Schneider stopped Blake Comeau from close range and then blocked three shots in succession, by Bouwmeester, Jarome Iginla and Tanguay, to keep it scoreless.
Kassian opened the scoring 6:20 into the second on a good third effort. He intercepted a Calgary hand pass, retrieved the puck after his first shot was blocked and then fired it home. It was Kassian's second goal of the season.
''I kind of got lucky,'' he said. ''The puck kept coming back to me, and finally I whacked it into the back of the net. The third time was the charm.''
Raymond put the Canucks up 2-0 on a power play exactly 2 minutes later.
Tanguay pulled the Flames within a goal at the 11-minute mark as he clanked a shot in off a goalpost. It was only Calgary's third shot of the period, while the Canucks had 15 in the period at that point.
A little while later, Schneider got his pad on a puck during a scramble to deny the Flames. A video review upheld the referees' decision that the puck did not go in.
However, Calgary tied it as Vancouver took three penalties in a span of 2:17.
During the stretch, Calgary had a two-man advantage for 1:03 but could not score, and then had another one for 41 seconds. Again, the Flames were denied, but Alex Edler continued Vancouver's penalty string by closing his hand on the puck.
With the Flames enjoying a man-advantage opportunity, Backlund beat Schneider with a shot low to the stick side.
''I thought we had really good momentum, good control of the game until that time. Not only did they get chances, but they got momentum off that,'' Vigneault said.
The Canucks got their sixth power play of the game with just under 6 minutes left as Blair Jones was sent off for tripping Chris Tanev into the side boards. But Vancouver could not capitalize and had to endure overtime and a shootout for the second straight game.
NOTES: Canucks defensemen Cam Barker and Andrew Alberts were scratched for the third straight game. ... Calgary center Jiri Hudler remained out on bereavement leave following the death of his father. ... Flames defenseman Chris Butler and center Roman Horak were scratched after playing the first two games of the season.
---
---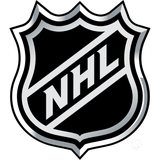 Get more from National Hockey League
Follow your favorites to get information about games, news and more
---