National Hockey League
National Hockey League
Canadiens-Maple Leafs Preview
Updated
Mar. 4, 2020 1:38 p.m. ET

Despite the Montreal Canadiens' remarkable decline since early December, Michel Therrien has hardly questioned his team's effort. In turn, his players and the organization remain supportive of the embattled coach.
The visiting Canadiens can avoid their second six-game skid in less than a month with a ninth consecutive victory over their similarly struggling rivals, the Toronto Maple Leafs, on Saturday night.
Montreal (23-20-4) led the NHL with 41 points Dec. 1 but has gone 4-16-1 since and is out of playoff position. It's averaged 1.81 non-shootout goals in the slide - easily last in the league during that time - despite recording 33.0 shots per contest, the second-highest mark.
"These guys are giving everything they have," Therrien said after the Canadiens outshot Boston 39-24 but fell 4-1 on Tuesday. "Is the execution there? No, but that will come.''
Though naturally feeling the heat from fans and the media, Therrien remains positive, likely because his players continue to support him and take responsibility.
''He's been absolutely phenomenal through all this and that's what makes it so hard,'' said captain Max Pacioretty, who has done his part with five goals and four assists in 10 games.
''Night after night we haven't been able to step up for him and that's frustrating because we all believe. We're all on board. We believe this is the way the game is supposed to be played.''
General manager Marc Bergevin stated this week that Therrien and his staff will finish the season.
"They're not going anywhere," Bergevin told the NHL's official website. "We're going to get through this together."
Bergevin also said star goaltender Carey Price could miss at least three more weeks with a leg injury that's kept him out since Nov. 25. The Canadiens have won six times in 24 games since Price went down and allowed an average of 3.14 goals in the last 21.
"To replace Carey Price is impossible," Bergevin said.
Rookie Mike Condon has seen most of the action in Price's absence, and had a 1.52 goals-against average in his first four January starts before yielding seven goals in his last two. Veteran Ben Scrivens has posted a 3.77 GAA while losing all three starts since being acquired from Edmonton on Dec. 28.
Perhaps a visit to Toronto will help the Canadiens at least temporarily cure their ills. They've averaged 3.4 non-shootout goals in 14 games against the Maple Leafs (17-20-8), who last beat their fellow Original Six opponent Jan. 18, 2014. Montreal has won four in a row and eight of 10 at Air Canada Centre.
Pacioretty has three of the Canadiens' eight goals in two meetings this season and Toronto native P.K. Subban has recorded four and 10 assists in his last 10 against the Maple Leafs.
Toronto has been outscored 22-8 during a 1-5-1 stretch and was blanked for the second time in that span Thursday, 1-0 in overtime by Carolina for its third straight home defeat. The Maple Leafs have failed to convert on all 19 power-play chances in six games and are 2 for 42 in the last 12.
"We're not scoring on our power play so I'll have to fix it," coach Mike Babcock said.
"Let's go to work. Let's find ways to win games, get people to the net, get pucks to the net."
Third-year center Leo Komarov has scored one of his career-high and team-leading 16 goals in the last 13 games.
James Reimer made 40 saves Thursday and has a 1.71 GAA in his last 15 starts. It's uncertain if he or Jonathan Bernier will be in net for this one.
---
---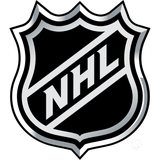 Get more from National Hockey League
Follow your favorites to get information about games, news and more
---