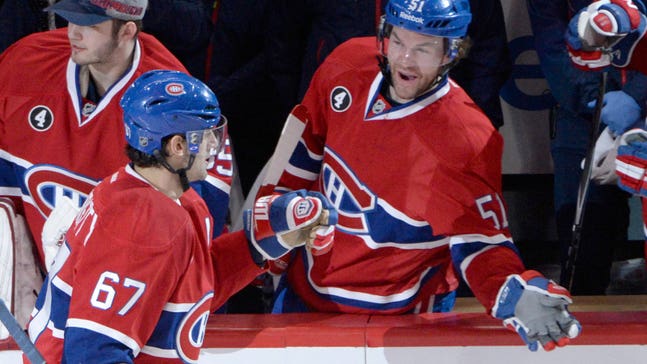 Canadiens include Subban slash in playoff highlight reel (VIDEO)
Published
May. 4, 2015 11:28 a.m. ET

The Montreal Canadiens asked fan-favorite video-maker Tim Thompson to create another one of his legendary pump-up videos for the second round of the playoffs, and Thompson included some controversial footage in the final product. 
Just over a minute into the video, Thompson rolled footage of P.K. Subban slashing Mark Stone, a play which resulted in Subban's ejection from the game and caused Stone to miss some shifts due to a wrist injury suffered on the play. The Senators said Stone suffered a microfracture in his wrist on the play, and there was much debate around the NHL at the time over whether Subban should have been suspended for the slash. 
Thompson also included footage of Brandon Prust engaging in some stick jabs with Ottawa goaltender Craig Anderson before Prust eventually took Anderson down. 
There were some more tame moments in the video, however, and it ends on a high with video of the legendary Jean Beliveau, who passed away in December, holding the Canadiens' flame. 
(h/t Vimeo)
Montreal Canadiens 2015 Stanley Cup Playoffs Video #2 from HockeyFilms on Vimeo.
---
---