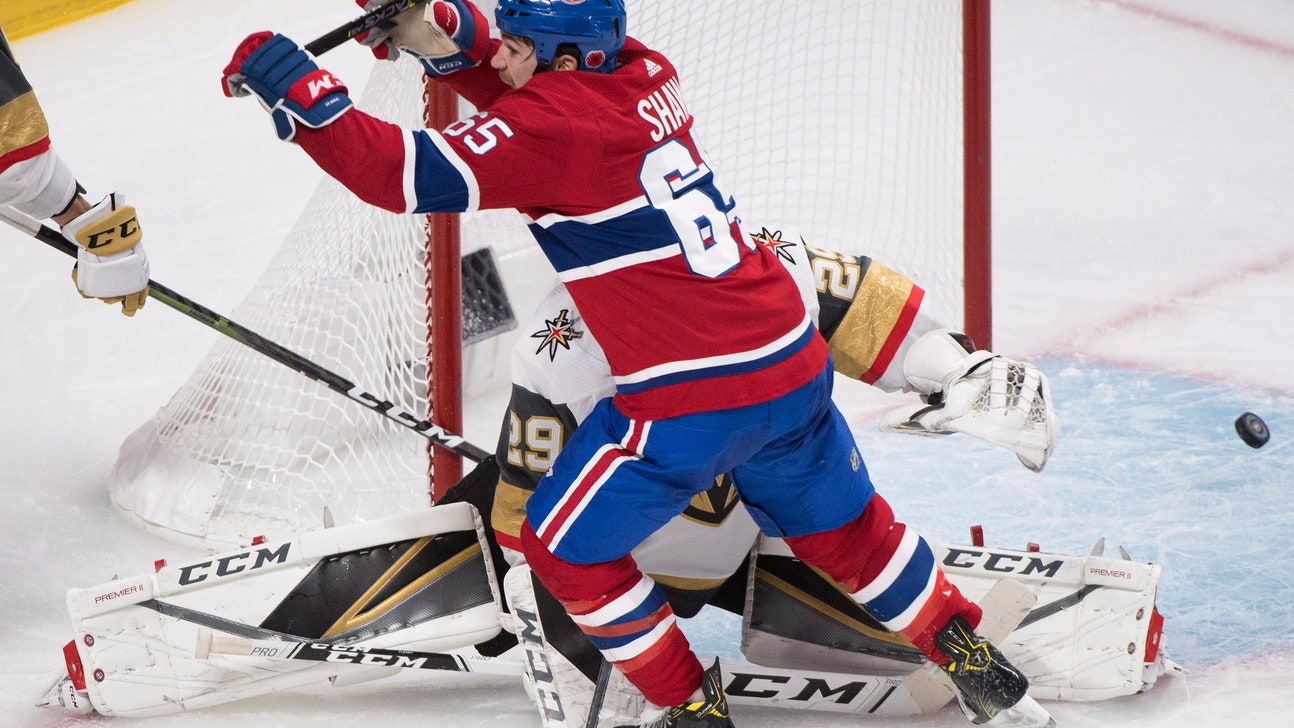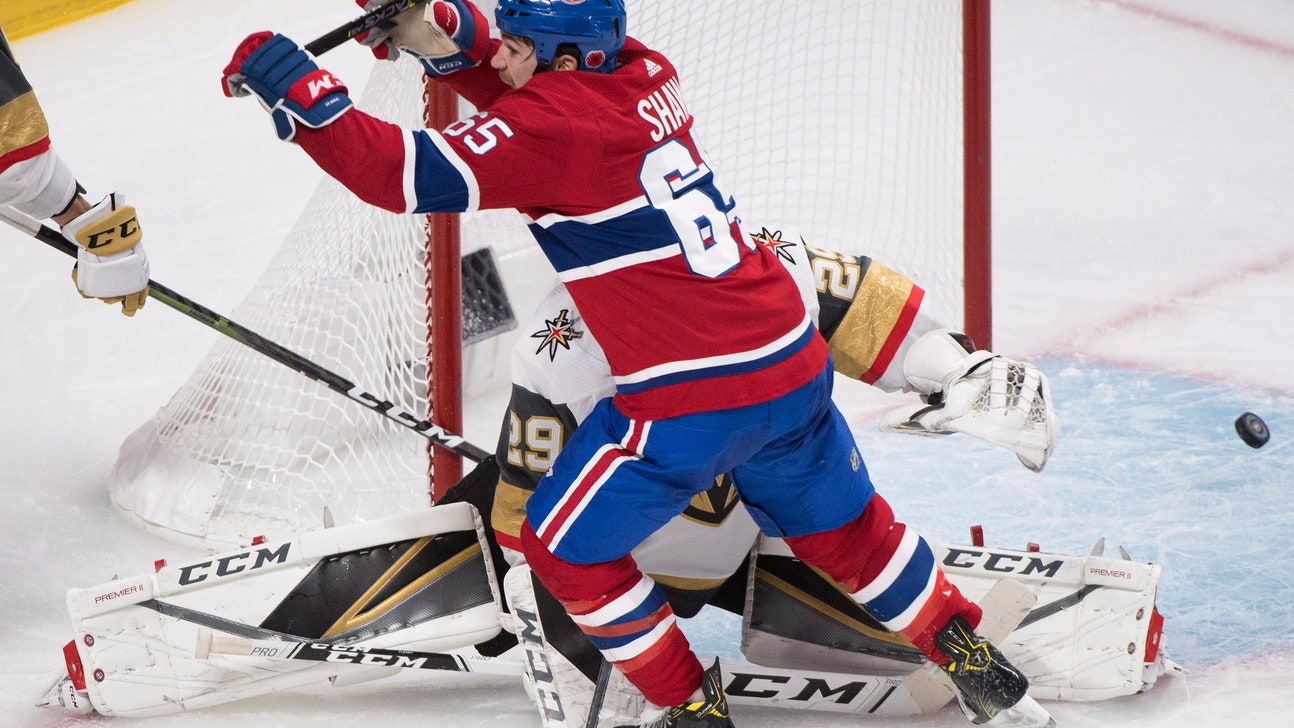 Canadiens beat Golden Knights to spoil Pacioretty's return
Updated
Mar. 5, 2020 12:38 a.m. ET
MONTREAL (AP) — While all eyes were on former Montreal captain Max Pacioretty, it was the player the Canadiens traded for who led his new team to a come-from-behind victory.
Tomas Tatar scored the game-winner in the third period as the Canadiens defeated the Vegas Golden Knights 5-4 on Saturday night in Pacioretty's return to Montreal.
Pacioretty was dealt to the Golden Knights in the offseason in return for Tatar, prospect Nick Suzuki and a second-round draft pick.
"It felt good, for sure," said Tatar, who played 20 games with Vegas last season. "I was extremely motivated to beat my old teammates and it was a special game against them."
Tatar broke a 4-4 deadlock with 7:43 left in the game when his cross-crease pass to Phillip Danault deflected off Shea Theodore's stick and in.
"It was a lucky bounce," said Tatar, who has 15 points in 17 games this year. "I wanted to give it to Phil. He supplies me and (Brendan Gallagher) a lot through the season and I saw him on the left side and I wanted to pass it to him. It was a good bounce."
The Canadiens (9-5-3) came from behind twice to snap a two-game losing skid.
Tatar's goal — his seventh of the season — came three minutes after Andrew Shaw scored his second of the game to tie the score at 4-4. Montreal was also down 2-0 after the first period.
Pacioretty was held pointless despite taking a game-high nine shots on goal in his first match at the Bell Centre as a visiting player. The 29-year-old had a minus-2 rating in 20:46 of ice time.
Pacioretty, who played 10 seasons with the Canadiens, was given a standing ovation following a video tribute before the start of the game.
"I really wanted to win," said Pacioretty, who has two goals in 13 games this season. "I always appreciate the support I get from the fans here. I'll remember that for a while.
"No matter what, I was going to be going tonight. Seemed like the story of our year so far, mine in particular. It just seemed to not go in and all the opportunities against are going in. If we keep going like that, it's going to eventually break wide open for us.
"I felt good out there. I just wanted to win bad."
The Golden Knights took a 2-0 lead after one period on goals by Brad Hunt and Jonathan Marchessault.
Hunt scored on the power play at 17:40 for his second of the season.
Marchessault scored 57 seconds later — his team-leading 15th point of the season — when Reilly Smith's shot went off his skate and in.
Vegas outshot Montreal 15-4 in the first period.
The Canadiens were a different team after the intermission, scoring three unanswered goals in a 3:53 span to take a 3-2 lead.
"The guys fought hard," said Shaw, who notched his first multi-goal game in more than a year.
"We didn't have the start we wanted. ... We got motivated in the intermission, came out flying and found a way to win."
Charles Hudon cut the deficit in half at 6:40, on a pass by Jesperi Kotkaniemi, as he cut sharply across the crease and avoided Marc-Andre Fleury's stick check for the easy tap-in.
Taking advantage of a scramble in front of Fleury's net, Shaw tied it at 7:09 with a backhand shot that just trickled past the goal line.
Kotkaniemi gave Montreal its first lead of the game at 9:57, before Alex Tuch made it 3-3 at 14:34 of the second.
William Karlsson scored a power-play goal at 3:27 of the third period.
Antti Niemi improved to 4-1-0 with a 34-save effort. Starter Carey Price served as Niemi's backup after allowing at least four goals in four straight games.
NOTES: Carey Price served as Niemi's backup after conceding at least four goals in four straight games. ... Canadiens defenseman David Schlemko made his season debut.
UP NEXT
Golden Knight: At Boston on Sunday.
Canadiens: At Edmonton on Tuesday night.
---
---