National Hockey League
National Hockey League
Canadiens beat Flames 2-1 in shootout
Published
Oct. 29, 2014 12:52 a.m. ET

CALGARY, Alberta (AP) Carey Price had full confidence that P.A. Parenteau would score the winning goal in the shootout.
Parenteau did just that, snapping a shot past Jonas Hiller to give Price and the Montreal Canadiens a 2-1 victory over the Calgary Flames on Tuesday night.
''He told me he was going to take care of business,'' said Price, who made 37 saves before stopping shootout attempts by Jiri Hudler, Sean Monahan and Johnny Gaudreau. ''He said, `I got this,' so I put my full trust in him and was halfway to the blue line before he shot. He's got a great release. He really came up big for us there.''
Tom Gilbert scored in the second period for the Canadiens (8-2-0), who lost their previous seven games in Calgary. Montreal also bounced back from a 3-0 loss at Edmonton on Monday night.
''This has been a tough place to get wins,'' Price said. ''They play us tough when we come to town. It took every ounce of effort to get this one. We're just happy we pulled it off.''
Mark Giordano scored for the Flames, who close out a five-game homestand Friday against Nashville.
''We played a good game,'' Giordano said. ''We were skating all night, created a lot of opportunities. A few of us - myself No. 1 - had some really, really good looks down the stretch. Got to find a way to bury one of those.''
Hiller, who made 18 stops, had won his last three games.
Hiller stopped Alex Galchenyuk and David Desharnais in the shootout before Parenteau beat him to the blocker side.
''When you know you have the game on your stick, it makes a huge difference,'' said Parenteau, explaining that he used his go-to move. ''It makes you want to bear down and go home with those two points. That's what I did. I had my move in mind and luckily it worked for me.''
Price made a big save early in the first period when Curtis Glencross tipped Kris Russell's point shot during a Calgary power play.
''I got lucky a few times,'' Price said. ''They do a pretty good job, especially Glencross, of being in front of the net. He tipped a couple.''
The Flames then had a two-man advantage for 46 seconds with Montreal defensemen P.K. Subban and Alexei Emelin in the penalty box. Dennis Wideman had the best chance to score, but he drove a shot wide of the net that bounced off the boards and out of the zone to end the threat.
The Flames appeared to open the scoring early in the second when Mikael Backlund tapped the puck into a wide-open goal, but it was waived off because the net was off its moorings.
Calgary continued to press and was rewarded when Giordano snapped a shot from the high slot into the top corner over Price's outstretched glove at 2:08 of the second. Giordano was set up by Gaudreau, who worked hard to keep the puck in the Montreal zone.
''The team was flying out there in the second and third periods,'' Gaudreau said. ''That's the way we need to play the whole game. It was a great effort - goalie, defense, forwards. I think we should've come out with a win.''
The Canadiens tied it at 12:48 of the second when Gilbert intercepted a clearing attempt by Matt Stajan and quickly snapped a shot from a bad angle into the top corner behind Hiller, who was screened on the play.
Montreal had a great chance to take the lead early in the third, but Max Pacioretty lost the puck in front of the Calgary net when he was sprung on a breakaway by Brendan Gallagher, who followed up on the play and took a shot that Hiller stopped with his left pad.
At 12:32 of the third, Stajan had to be helped off the ice after a knee-on-knee collision with Montreal defenseman Jarred Tinordi, who received a minor penalty.
David Jones, who missed the past eight games with a lower-body injury, had a great chance to score for the Flames during the man advantage, but was denied by Price, who made a pad save before covering up the puck.
In overtime, Price stopped Gaudreau at one end of the ice before Hiller returned the favor by standing his ground to deny a scoring attempt by Gallagher.
Price then made a nice glove grab on a shot from the slot by Giordano before Hiller stopped a point drive from Subban to send the game to a shootout.
NOTES: Brandon Prust played his 100th career game with the Canadiens. A third-round draft pick of the Flames in 2004, Prust suited up for 78 games with Calgary between 2006 and 2010. .. Calgary forward Joe Colborne left in the second period with an upper-body injury and didn't return. ... Linesman Darren Gibbs was honored before the puck drop for working his 1,000th NHL game.
---
---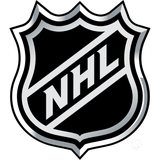 Get more from National Hockey League
Follow your favorites to get information about games, news and more
---