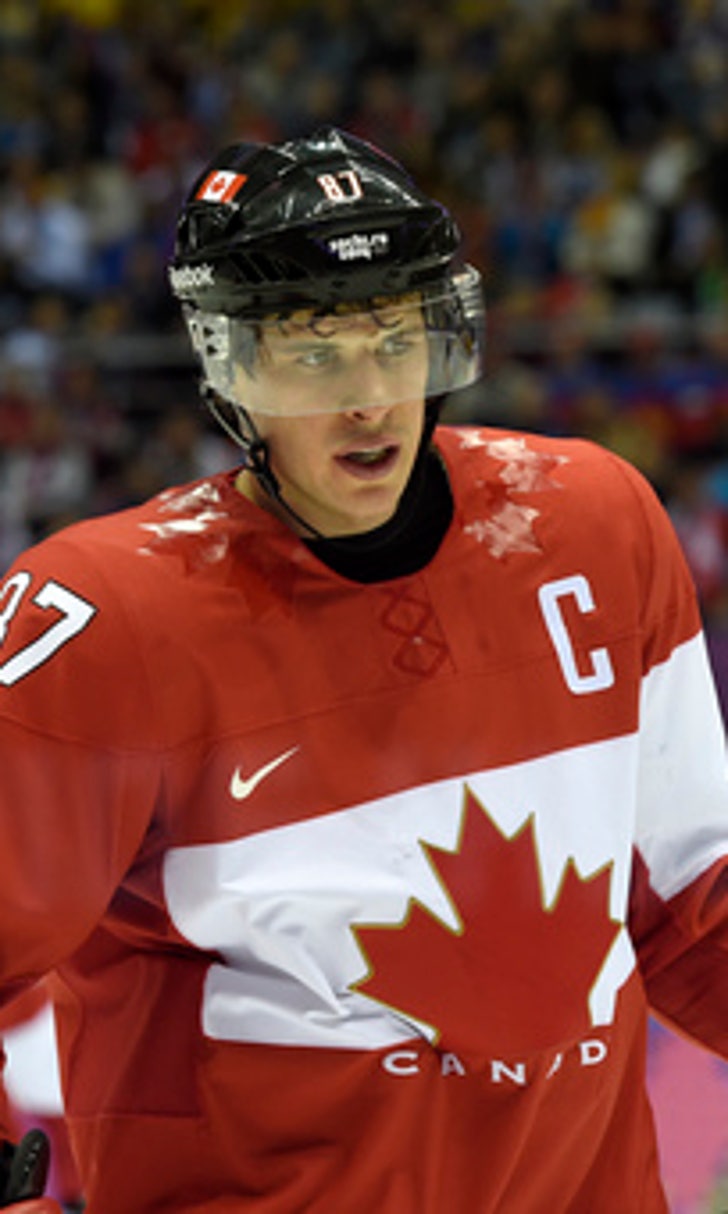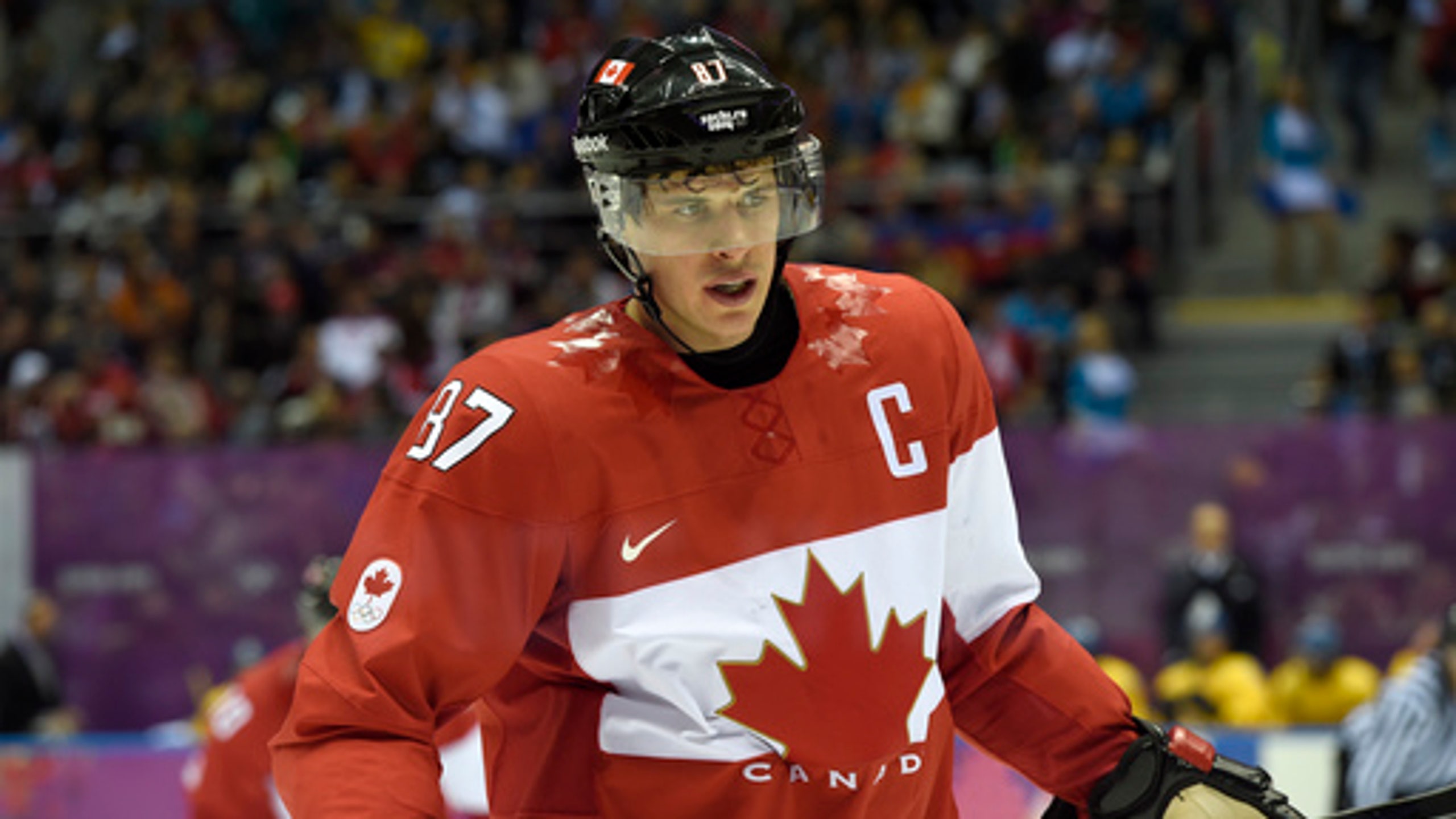 Canada picks Crosby as captain for World Cup of Hockey
BY foxsports • August 25, 2016
The process of selecting Sidney Crosby as Canada's captain for the World Cup of Hockey was a simple one.
''It was: `This is what we're going to do. Any questions? Next,'' general manager Doug Armstrong recalled.
Crosby wearing the ''C'' for Canada was a no-doubter given his track record of scoring the winning goal on home ice at the 2010 Vancouver Olympics, serving as captain for the undefeated, gold medal-winning team at the 2014 Sochi Games and leading the Pittsburgh Penguins to two Stanley Cups.
Chicago Blackhawks captain Jonathan Toews and Montreal Canadiens defenseman Shea Weber will be the alternates.
That was the leadership group in Sochi under coach Mike Babcock, and as much as everyone knows the upcoming World Cup is a different tournament, Hockey Canada doesn't want to fix what's already golden. That includes Crosby, who Armstrong said was the unanimous choice to be captain.
''If we had gone the other direction we would've been trying to out-think ourselves, and that wasn't necessary,'' Armstrong said in a phone interview Thursday.
''It was going to be Sid. What he's done obviously - the `Golden Goal' and then the big gold in Sochi, the Stanley Cup - he's the face of hockey and he's a great captain. We're not looking to reinvent the wheel here on that front.''
Crosby scored the most important Canadian goal in a generation when he beat U.S. goaltender Ryan Miller in overtime to win gold in Vancouver, then handled a different role in Sochi. Opponents focused on shutting down Crosby, but he performed stellar in a two-way role along with Toews and the rest of the forwards.
''He played as hard as he could,'' Babcock said on a conference call. ''Every shift he was on the ice for 37 seconds at a time and led that way.''
Crosby is 29 and is coming off another Cup run with the Penguins. He was the Conn Smythe Trophy winner as playoff MVP, adding that to his career accomplishments.
Armstrong called Toews and Weber being the alternates another ''no-brainer.'' Beyond their NHL accomplishments, they along with Crosby have experience leading a veteran group of talented stars in international competition.
''Because everyone on our team is capable of being a captain, for them to be a bunch of leaders is going to be important for our group to have success,'' Babcock said, adding that the familiarity helps. ''They know me. I know them. They know what's expected.''
Toews has won three Cups as Chicago's captain. Babcock said he's thrilled to coach Toews, who's ''determined like no other'' player.
''He's a humble leader,'' Babcock said. ''He takes his business very seriously and very personally. He goes about his job with such determination that he makes you a better person and a better coach just to be around him. ''
Weber spent six seasons as captain of the Nashville Predators before being traded to Montreal for P.K. Subban in late June.
Canada begins training camp Sept. 5 in Ottawa. The World Cup begins Sept. 17 in Toronto.
---
Follow Stephen Whyno on Twitter at http://www.twitter.com/SWhyno .
---
---