National Hockey League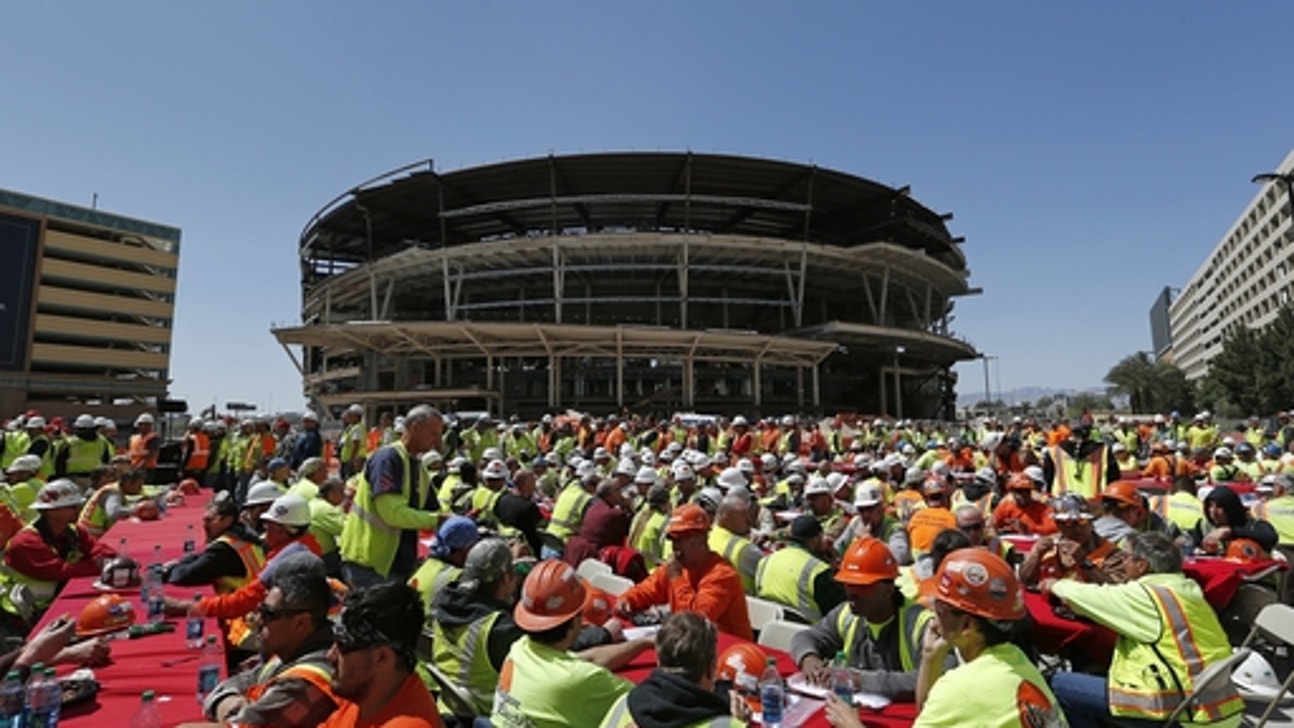 National Hockey League
Can NHL elbow into entertainment lineup in Las Vegas?
Published
Jun. 18, 2016 7:31 p.m. ET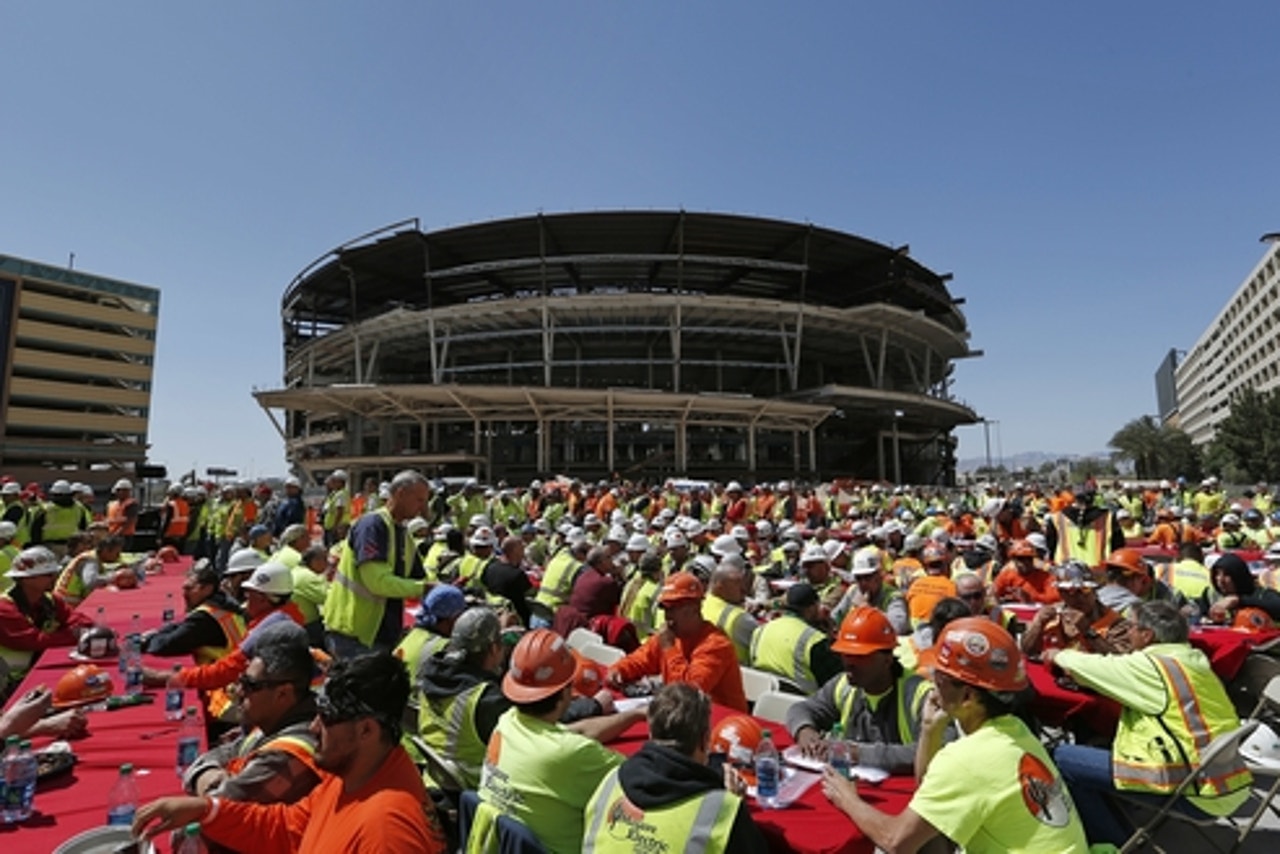 LAS VEGAS (AP) The reality of the NHL's planned move to Las Vegas will hit home for hockey fan Sean Bollig once he finally sees ice on the floor at the new T-Mobile arena just off the Strip and he's able to buy a jersey for its fledgling home team.
''Having a team will be awesome,'' said Bollig, a 28-year-old recreation league hockey player. ''It's going to bring in a lot of the locals.''
California resident and Los Angeles Kings season-ticket holder Jim Altier said he's already lining up friends to head to Las Vegas for hockey. For 12 years, he has done the same when the Kings play exhibition games at the MGM Grand Garden Arena.
''We'll definitely be there,'' Altier said from Ontario, a more than three-hour drive away. ''And we'll bring others with us.''
Excitement is high among hockey fans and civic boosters, with the NHL poised to finalize plans to expand to Las Vegas.
A person with direct knowledge of the decision told The Associated Press that the league has settled on Las Vegas as the home for its next expansion franchise, provided organizers can come up with a $500 million fee. The person spoke on condition of anonymity because details weren't released by the league ahead of its Board of Governors meeting next Wednesday in Las Vegas.
Hockey is hardly new to the region. The Arizona Coyotes moved to the Phoenix area from Winnipeg in 1996, and won a division title in 2012. The Kings and Anaheim Ducks have won Stanley Cup titles and have loyal fan bases on the West Coast.
In Las Vegas, hockey will have to elbow into an entertainment lineup featuring casinos, celebrity shows, Cirque du Soleil productions and pulsing nightclubs - not to mention boxing matches, UFC fights and events like NASCAR, the National Finals Rodeo and Electric Daisy Carnival.
Backers are banking on fans from Montreal, Minnesota, Winnipeg and Washington packing their souvenir jerseys for mid-winter trips to see their teams in Las Vegas, which is expected to begin play in the 2017-18 season.
Bill Foley, the wealthy mortgage company owner heading the franchise drive, didn't immediately respond to messages from The Associated Press.
Foley patiently courted league owners and built local demand in recent months with a ''Vegas wants hockey'' campaign. He has said he has season-ticket deposits for about 14,000 of the arena's 17,500 seats. The venue is also ringed by brand-new luxury suites and private boxes.
Oscar Goodman, a former Las Vegas mayor who spent three terms trying to attract a professional baseball, basketball, football or hockey team, predicted that Foley will have no trouble selling seats - even if an expansion team doesn't win immediately.
''It's not just the game of hockey. It's the game of hockey in Las Vegas,'' Goodman said. ''Las Vegas is a winner in and of itself. People who live here are smart enough to know they have to be patient.''
Goodman, a civic icon famous for the martini in his hand and showgirls at his elbows, is now an ambassador-at-large for the Las Vegas Convention and Visitors Authority. He predicted that box seats and suites will be a hot commodity in the chilled arena.
''When their teams are playing against Las Vegas, people are going to come to town and want the best seat in the house,'' he said.
Bollig also said he wasn't worried about fan support - even if initial excitement dissipates.
The Las Vegas police officer and longtime Colorado Avalanche fan, originally from Denver, has already committed a couple thousand dollars for a pair of season tickets. That'll give him 41 home games, and eliminate the need to drive four hours to Anaheim or Los Angeles for NHL games, or nearly five hours to Phoenix.
''There's not really a bad seat at an NHL game,'' Bollig said. ''Once people see it, they like it.''
Indeed, minor league hockey drew large crowds when the IHL Las Vegas Thunder played at the Thomas & Mack Center in the 1990s, and the ECHL Las Vegas Wranglers had steady support playing until 2014 at the Orleans Arena.
Don Logan, longtime president and general manager of another pro team in town - the Triple-A Las Vegas 51s - remembers when the Thunder and the 51s' predecessor, the Las Vegas Stars, played in the same town.
Today, as the New York Mets' top farm team, the 51s sell an average of about 5,000 tickets for 72 home games at aging city-owned Cashman Field, which seats about 9,300. The 16 teams of the Pacific Coast League average about 6,500 fans per game.
''I think hockey, like baseball, is better in person than it is on TV,'' Logan said. ''This will be a great destination for people following their teams.''
Las Vegas, with 2.2 million people, is the largest population center in the U.S. without a major pro sports franchise. But it's also surrounded by desert, limiting a regional drive-in fan base.
Still, Robert Lang, professor of urban affairs at UNLV and director of the Brookings Mountain West think tank, said Foley should have no trouble filling seats.
Lang, like Logan, noted that MGM Resorts International is both a partner in the arena and the owner of the most hotel rooms in town. That means tickets won't just be sold to Las Vegas residents.
''We have a lot of people that are here from all parts of the country,'' Lang said. ''They're here in the winter. A lot are from the frozen north. You can get on a plane in Canada and not change planes before you arrive in Las Vegas.''
Lang imagined a hotel guest at the MGM Resorts-owned Aria or New York-New York being identified through marketing research as a hockey fan.
''This becomes one more thing that a hotel concierge suggests: `Hey, have you seen our hockey team?''' he said. ''I'm thinking this is much more connected to tourism than the traditional city.''
---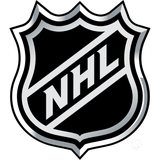 Get more from National Hockey League
Follow your favorites to get information about games, news and more
---