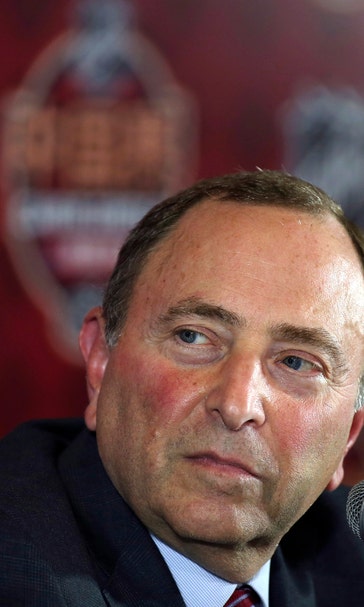 Bruins use shootout to top Flames in preseason opener
September 15, 2018
SHENZHEN, China (AP) — Brad Marchand and Jake DeBrusk scored in the shootout to lead the Boston Bruins to a 4-3 win over the Calgary Flames in the NHL exhibition season opener on Saturday in Shenzhen, China.
Down to their last shooter, Boston tied the shootout on Marchand's goal. After Calgary's Derek Ryan missed, DeBrusk scored the game-winner.
Matthew Tkachuk scored the Flames' lone goal in the shootout.
Trent Frederic, Ryan Donato and John Moore scored in the first period for the Bruins, and Jaroslav Halak started for Boston.
It's the second year the NHL has played exhibition games in China. The Los Angeles Kings and Vancouver Canucks made the trip last season.
Halak finished with 40 saves. He was replaced by Tukka Rask midway through the third after the free agent-signee had equipment problems. Halak, the former New York Islanders goaltender, returned with 6:22 left and played the remainder of the game.
Rask stopped all three shots he faced.
Mark Giordano scored twice in the third period, and Sean Monahan added a late first period goal.
Jon Gillies played the entire game in net for Calgary and made 17 saves.
The Flames trailed 3-1 entering the third. By the end of the period, the score was 3-3 thanks to Giordano. His first occurred 21 seconds into the period, and his game-tying goal came with 46.4 seconds left and the Flames on a 5-on-3 power play.
Frederic opened the scoring 6:18 into the exhibition season, and Donato and Moore scored in a 30-second span to push the lead to 3-0 by the 15:37 mark of the first. Monahan scored with one-tenth of a second left in the period for the Flames.
For the first game of the preseason schedule, both teams traveled significant numbers of regulars to China.
Along with Halak, Rask, Donato, Moore, Marchand and DeBrusk, the Bruins were represented by players who included David Backes, David Pastrnak and Charlie McAvoy.
Calgary's roster of players included Monahan, Gillies, Giordano, Mike Smith, Travis Hamonic, Noah Hanifin, Mikael Backlund, Johnny Gaudreau, James Neal, Tkachuk, Elias Lindholm, Michael Frolik and Sam Bennett.
Calgary and Boston will play one more preseason game in China, on Wednesday at the Cadillac Arena in Beijing.
---
---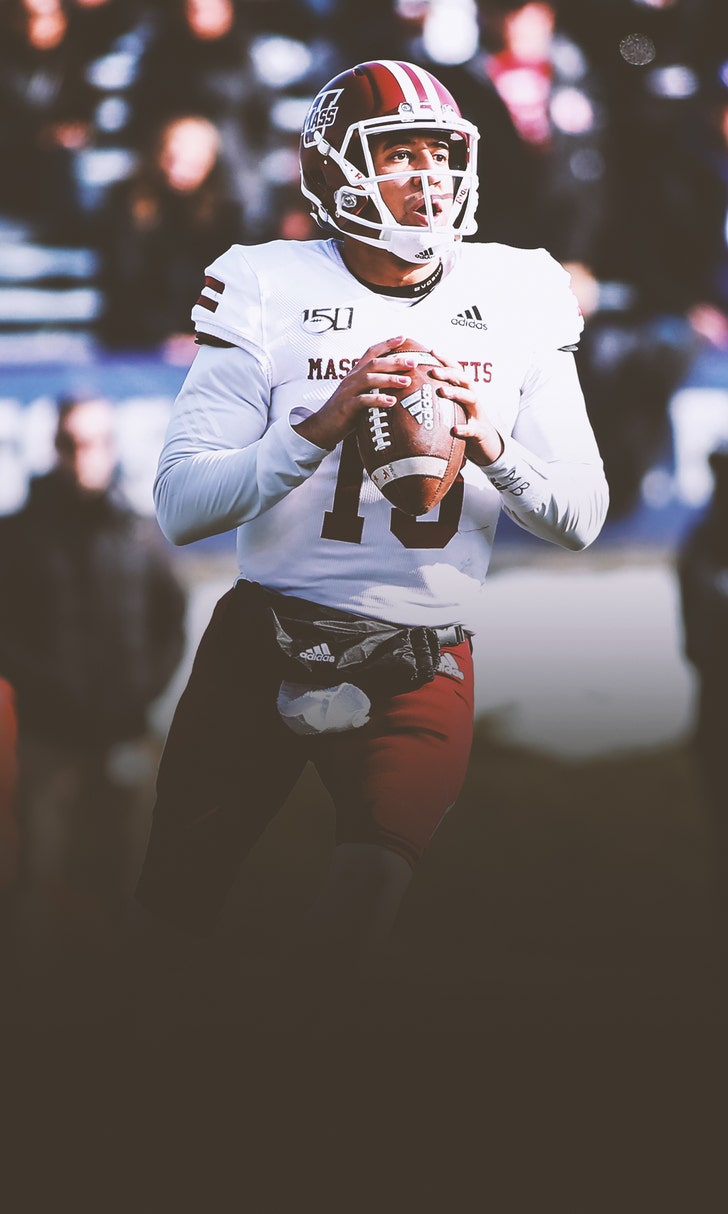 UMass Cancels Fall Football