National Hockey League
National Hockey League
Bruins take 2-1 series lead
Published
May. 19, 2011 1:00 a.m. ET

Tim Thomas rebounded from two tough games in grand fashion.
Thomas made 31 saves for his first playoff shutout this season and second overall, Andrew Ference and David Krejci scored and the Boston Bruins beat the Tampa Bay Lightning 2-0 on Thursday night to take a 2-1 lead in the Eastern Conference finals.
''That felt more like a normal game,'' Thomas said. ''That felt like the game we played most of the season. Playoffs are always faster and more energy and a few more scoring chances than a regular-season game, but that was Boston Bruins hockey.''
Thomas, the favorite to win the Vezina Trophy as the top regular-season goalie, gave up nine goals in the first two games of the series.
''As the game goes on, he keeps making saves, feels better about himself and is gaining confidence,'' Lightning right winger Martin St. Louis said. ''We've just got make his game a little tougher and we didn't do that. Chew on it for 10 minutes and get back to work.''
Ference made it 2-0 at 8:12 of the third on a shot from the point that trickled between goalie Dwayne Roloson's legs and into the net.
Game 4 is Saturday in Tampa.
''I'm kind of a product of the way the game goes in front of me,'' Thomas said. ''I was able to play more under control tonight, but a lot of that has to do with the fact that we played the way that I'm used to, so I felt comfortable in a game like that.''
Patrice Bergeron returned to Boston's lineup after missing two games because of a concussion sustained when he was hit by Philadelphia's Claude Giroux in the final game of the second round.
''I felt good,'' Bergeron said. ''I was confident that I was ready, and the doctors and trainers were in the same boat as me, so it was time for me to be out there. I thought overall it was a great team effort. Everyone stepped up and we all played well, we all played our role, and that's how you win.''
Bergeron had two shots, won 18 of 28 faceoffs and played 19 minutes, 13 seconds.
''You could see the difference he makes,'' coach Claude Julien said.
Bergeron had two goals and 10 assists in 11 playoff games before getting hurt.
''He's back and he definitely made a difference for us, like he always does and like he has been this whole playoffs,'' Thomas said. ''He's been one, if not, the best player on our team.''
Bruins rookie Tyler Seguin, who had three goals and three assists in the first two games, was held off the scoresheet. After sitting out the Bruins' first two playoff rounds, the 19-year-old Seguin was inserted into the lineup to replace Bergeron in Game 1 and has seven points overall.
Krejci was alone in the low slot and opened the scoring on a backhander just 1:09 into the first. Boston is 7-0 during the postseason when scoring the first goal of the game.
''One big mistake to start the game,'' Lightning coach Guy Boucher said. ''If it wasn't for that, I think it would stayed 0-0 for quite a while.''
Krejci was briefly shaken up late in the first when he was hit in the neutral zone by Tampa Bay defenseman Marc-Andre Bergeron, who received a minor penalty for elbowing.
Both teams were looking to play tighter defense after combining for 18 goals in the first two games.
''Getting the first quick goal definitely helped the whole team, and not just sitting back in the third, but going out and getting that second goal made us able to stay relaxed and calm throughout the whole game,'' Thomas said.
Tampa Bay center Steven Stamkos said before the game that the Lightning wanted to avoid ''run and gun hockey.'' Boston center Brad Marchand added that both teams hoped to ''buckle down'' on defense.
Stamkos had three shot as the Lightning outshot Boston 10-8 during the first. Bruins captain Zdeno Chara made a nice defensive play during the period to break up a Tampa Bay 2-on-1.
''We got some chances and their goalie made some good saves,'' Stamkos said. ''We're not panicking. We've got to be ready for the next one.''
Thomas made a strong save in the first on St. Louis' shot from the low right circle. The goalie stopped 15 shots in the third.
''Offensively, I don't feel we paid the price,'' St. Louis said. ''I think we have in the past couple games. We just didn't get the job done.''
Roloson finished with 23 saves.
''Both goalies made huge saves,'' Bruins defenseman Dennis Seidenberg said. ''This just felt more normal. I think both teams got more towards the type of game they wanted. I think it was a lot more typical and expected from us.''
NOTES: NHL Commissioner Gary Bettman attended the game. ... Tampa Bay D Pavel Kubina didn't play and hasn't resumed practicing. Kubina has been out since the first game of the conference semifinals against Washington when his head went into the glass on a hit. ... Bruins LW Milan Lucic played with a sore right foot and had an assist. ... Krejci has six goals and 11 points over his last seven games.
---
---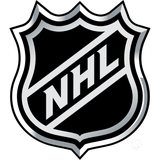 Get more from National Hockey League
Follow your favorites to get information about games, news and more
---