National Hockey League
National Hockey League
Bruins edge Flames in Iginla's return to Calgary
Published
Dec. 10, 2013 12:00 a.m. ET

Two goals in 98 seconds erased two bad periods of hockey by the Boston Bruins and made Jarome Iginla a winner in his return to Calgary.
After soaking up extended cheers before and after the game, Iginla said the experience was more than he could have hoped for.
"Honestly, coming back, part of you is looking forward to it and then you just want to get through it," the former Flames captain said. "I didn't have a lot of feelings of just trying to get through it. I really enjoyed it all."
David Krejci scored on the power play at 13:49 of the third, Reilly Smith put Boston ahead moments later and the Bruins rallied to beat the Flames 2-1 on Tuesday night.
Iginla received a long standing ovation before the opening faceoff of his first game back in Calgary since he was traded to Pittsburgh last season. He signed with the Bruins as a free agent in the offseason.
"It was definitely emotional. It was a cool feeling," Iginla said. "It felt special, the ovation there at the start, and then you kind of feel funny standing out there."
The Flames honored him with a video montage, but the crowd at Scotiabank Saddledome was on its feet before the tribute. Iginla lifted his stick in acknowledgment several times and saluted his former teammates on the Calgary bench.
He joined Boston's starting five at the blue line for the national anthems, and the ovation continued for some time. Iginla attempted to get his game face on, but broke into a wide grin when he heard the familiar chants of "Iggy! Iggy!" and so he raised his stick again.
There was more to come after the game.
Iginla's short lap around the ice after he was named the third star turned into two longer ones. His Bruins teammates blocked the bench to make him stay on the ice longer and soak up the adulation.
"The guys came out and wouldn't let me off the ice," Iginla said. "I went for one little loop and they were like, `No, no, you've got to go one more' and they made me go one more, too.
"That was fun and it was nice of the fans. They probably wanted me off the ice by then, too."
In the crowd, a man carried a not-quite-life-sized cardboard cutout of Iginla in his Flames uniform to the glass. There were dozens of red No. 12 jerseys in the seats.
Iginla played 16 seasons for the Flames and was their captain for nine before he agreed to be dealt to the Penguins on March 27 for a first-round draft pick and a pair of college forwards.
"You don't really know what the response is going to be," Iginla said. "People were great and they made it very special for myself and for my mom — I haven't talked to her yet — and my dad.
"It's pretty cool and it's humbling and people are cheering and it's pretty special," he added. "It did make me feel good."
Only 1:38 after Krejci pulled Boston even, Smith skated down left wing, cut around defenseman T.J. Brodie and roofed a shot into the top corner of the net over the outstretched glove of Reto Berra.
Tuukka Rask made 26 saves to help Boston win its third straight.
"Those first two periods were really tough to watch," Bruins coach Claude Julien said. "We just couldn't get anything going. Our true colors came out in the third. Somehow we've got to get our team to play three periods that way and stop pushing our luck here."
Jiri Hudler scored in the second period for the Flames, who had won three of four. Berra stopped 22 shots.
"That's a bad way to lose," Calgary captain Mark Giordano. "We had the game under control. We played a great game for two periods and it seemed like in the third, we were afraid to make plays and (were) giving them the puck pretty much all the time and it can't be like that."
After the Bruins (21-8-2) were outshot 22-9 through two periods, Smith said the players got a stern talking to from the coaching staff during the intermission.
"I think they did a good job trying to turn the momentum," Smith said. "We kept things a little simpler, got pucks behind their D and started playing back to Bruins hockey. The first two periods everything was going the wrong way, so it was good to see it turn around in just a couple minutes."
After managing only four shots in the second, the Bruins outshot the Flames 15-6 in the final period. Krejci tied the score when he tipped a point shot by Torey Krug past Berra.
"It seems like we just go into a shell and get away from what got us the lead in the first place," Calgary forward Lee Stempniak said. "We just chip pucks out and we're on our heels and we lack that aggressiveness that we had at the start."
NOTES: Iginla's last game in Calgary as a member of the Flames was on March 24 when he scored the game-winning goal in a 3-2 triumph over St. Louis. Iginla played one more game, a 2-0 loss at Chicago two nights later, before he was traded. ... Giordano, who succeeded Iginla as Flames captain this season, played his fourth straight game after missing 18 with a broken ankle. Giordano had an assist on Hudler's goal to give him 12 points (three goals, nine assists) in 12 games. ... Rask improved to 16-7-2.
---
---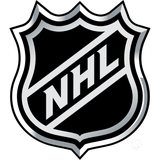 Get more from National Hockey League
Follow your favorites to get information about games, news and more
---