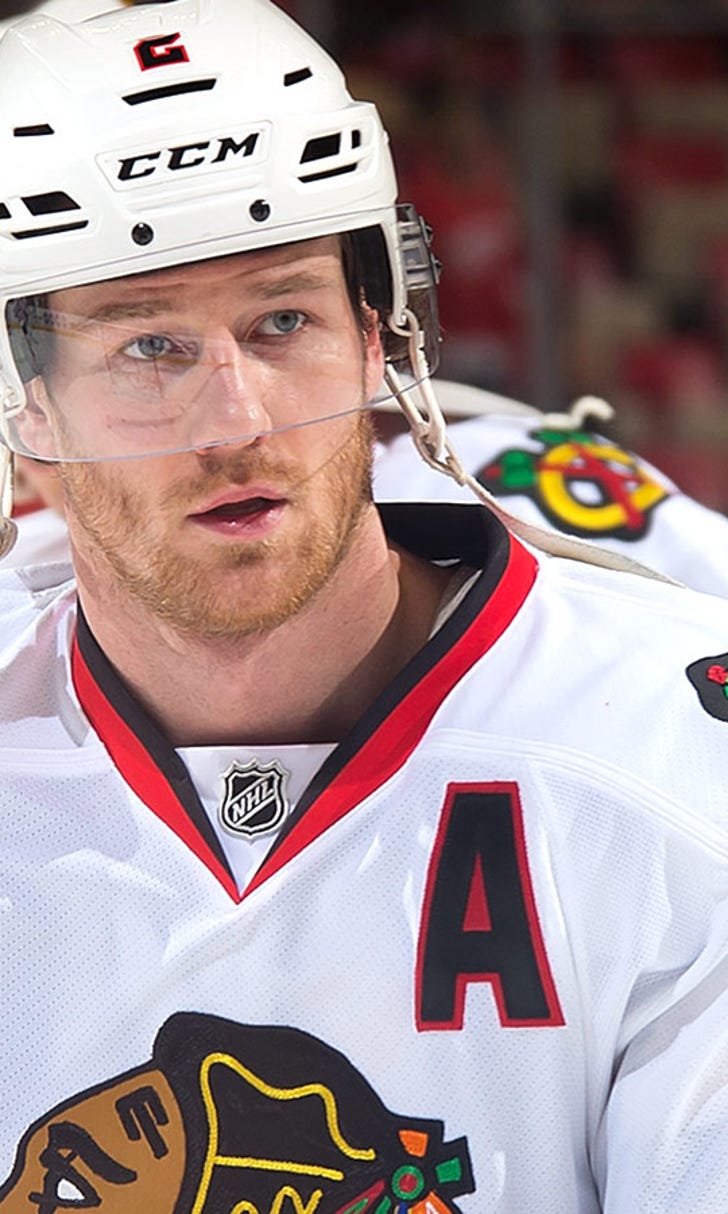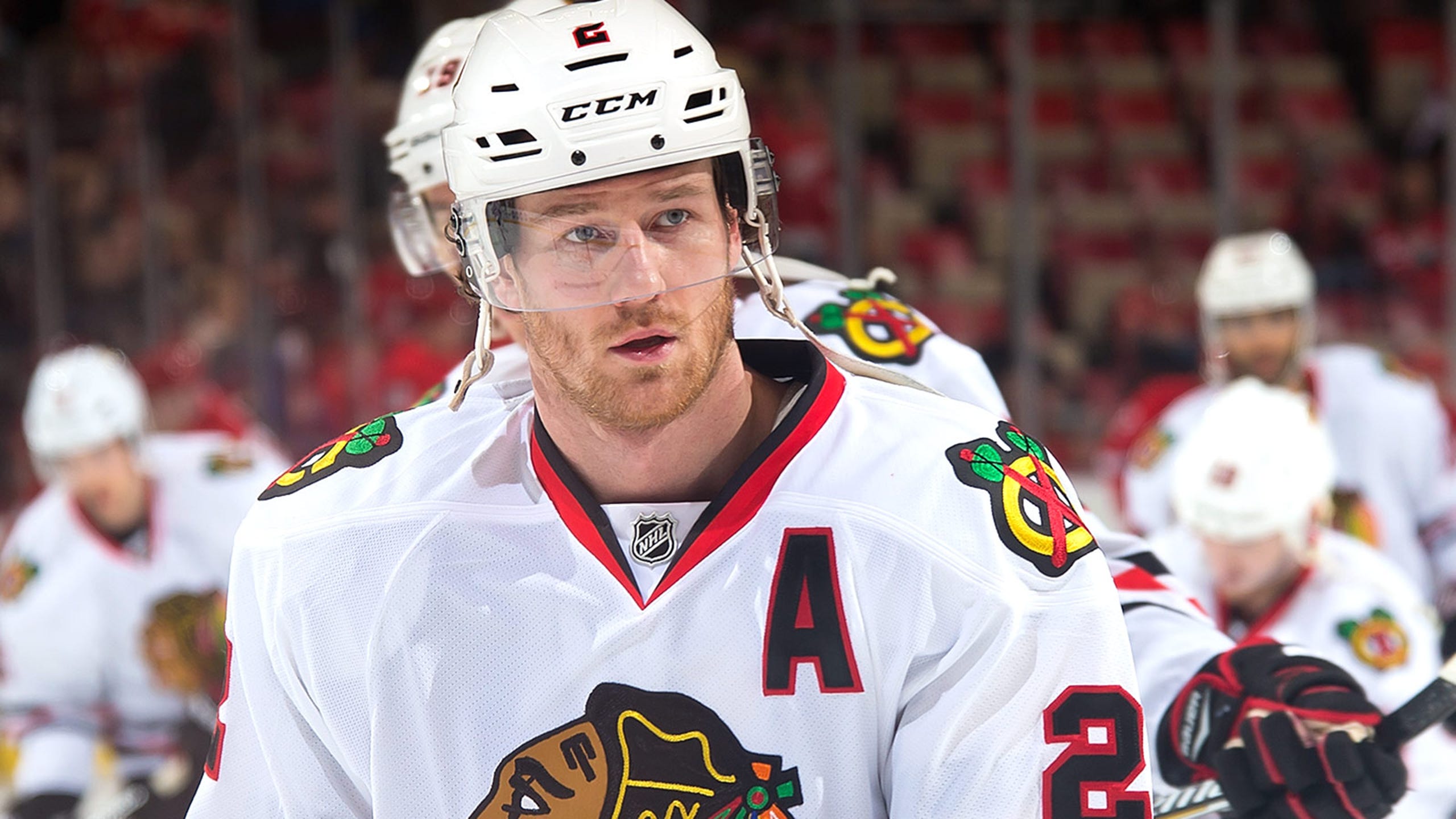 Blackhawks searching for consistency on six-game road trip
BY foxsports • November 19, 2014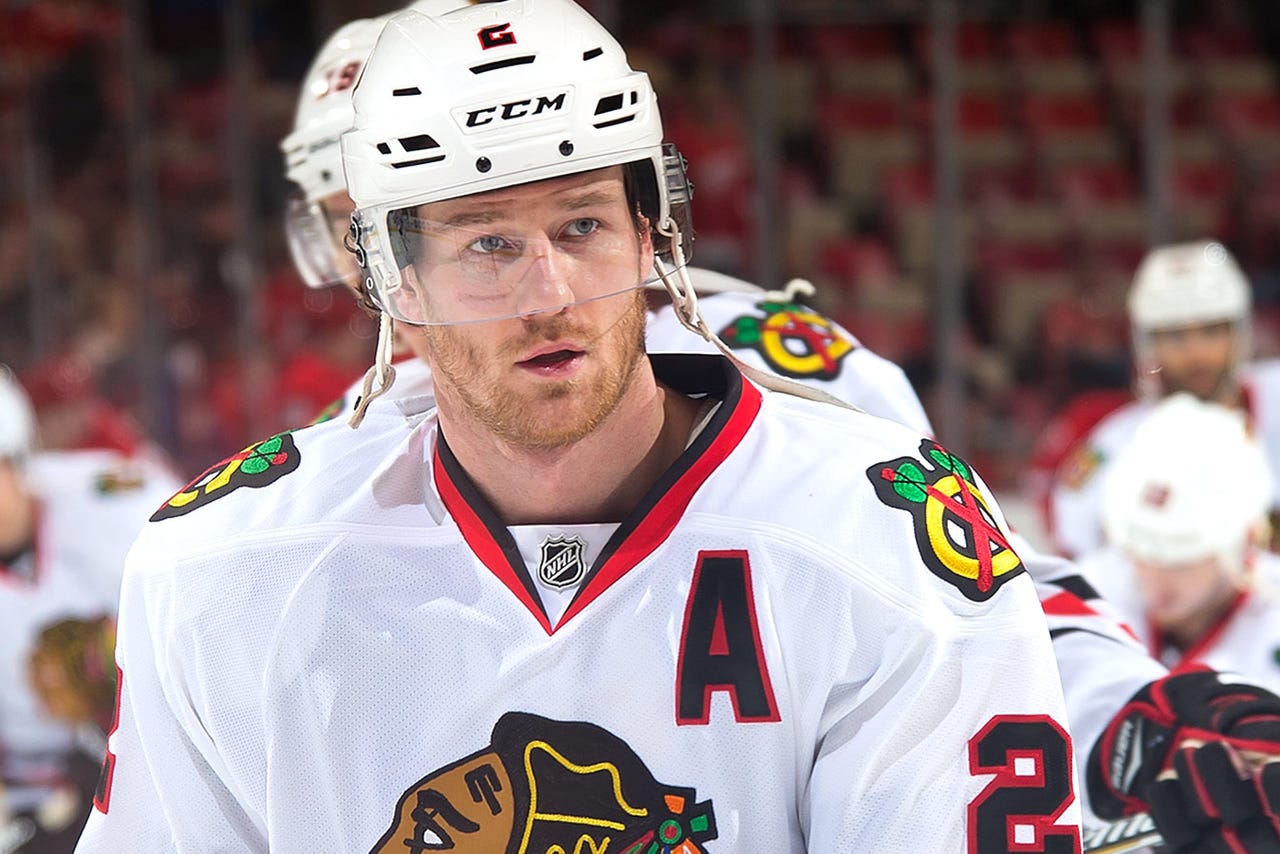 While coach Joel Quenneville tinkers with Chicago's lines and defensive pairings, and the Blackhawks try to recover from a couple of costly injuries, Corey Crawford just keeps plugging along.
The soft-spoken goaltender ranks among the NHL leaders with a career-low 1.88 goals-against average and a .929 save percentage. He also is a key part of the NHL's top penalty-kill unit, turning away 92.3 percent of man-advantage chances.
The Blackhawks are searching for consistency in several areas heading into Thursday night's matchup at Calgary, the opener of a six-game road trip while the circus moves into the United Center. But they look just fine in goal with Crawford and his steady, even-keeled approach.
''I think his focus has been excellent every day on the ice, practice days as well,'' Quenneville said after practice on Wednesday. ''He really seems like he's concentrating on the next shot, the next situation. His preparation's been excellent.''
The next challenge for Crawford is helping make up for the loss of rookie defenseman Trevor van Riemsdyk, who broke his left kneecap when he took a puck off his leg during Sunday's 6-2 victory over Dallas. The 23-year-old van Riemsdyk will have surgery on Thursday and is expected to be sidelined for three to four months.
Van Riemsdyk had been a pleasant surprise for Chicago, playing mostly with David Rundblad or Michal Rozsival on the third defensive pairing. Adam Clendening was promoted from the minors on Tuesday and likely will make his NHL debut on the upcoming road trip.
''I've just been working on my game and these guys here, to their credit, have probably the best six around the league,'' said Clendening, a second-round pick in the 2011 draft who could see some time at the point on Chicago's second power-play unit.
''So it's definitely been a little bit of a waiting game, but again, bad bounce for a guy and hopefully I can just fill in and help them not miss a beat.''
Quenneville could slot Clendening into van Riemdsyk's spot, or he might tinker with his top four defensemen to spread out his most reliable players. Crawford, for one, doesn't seem too worried about the situation.
''That was tough for Riems. I mean he was playing so well,'' Crawford said. ''Obviously, it must be pretty frustrating for him; for us, too, to lose a guy like that. But Clendending, he's a really skilled defenseman, and he moves the puck well. I'm sure he'll do fine when he gets his chance, too.''
The Blackhawks also are playing without forward Patrick Sharp, who had a team-high 34 goals last season and is out with a lower-body injury. The team said Sharp would miss three to four weeks after he was hurt Nov. 4, and Quenneville has stuck with that timeline when asked about the winger.
Crawford, 29, missed six games earlier this season with an upper-body injury, but he has started every game since his return. He likely will shoulder much of the load on the road trip, which begins with a Canadian swing and closes with stops in Colorado, Anaheim and Los Angeles.
The challenging stretch comes at an important time for the Blackhawks (10-7-1), who have won three of four after a slump of six losses in nine games. Nashville and St. Louis are off to a strong start in the Central, and Chicago also needs to make up ground in the Western Conference.
The circus trip has been kind to the Blackhawks in the past. They went 6-1 on the trip last season to improve to 22-11-4 on the circus run since captain Jonathan Toews and Patrick Kane entered the league in the 2007-08 season.
''There's a lot of experience and guys that have been through these situations. A lot of us have been on these long road trips,'' said Kane, who turned 26 on Wednesday. ''We enjoy them. We have fun with them. It's fun to spend time with the guys. Like I said before, it makes all that better when you win games.''
---
---