National Hockey League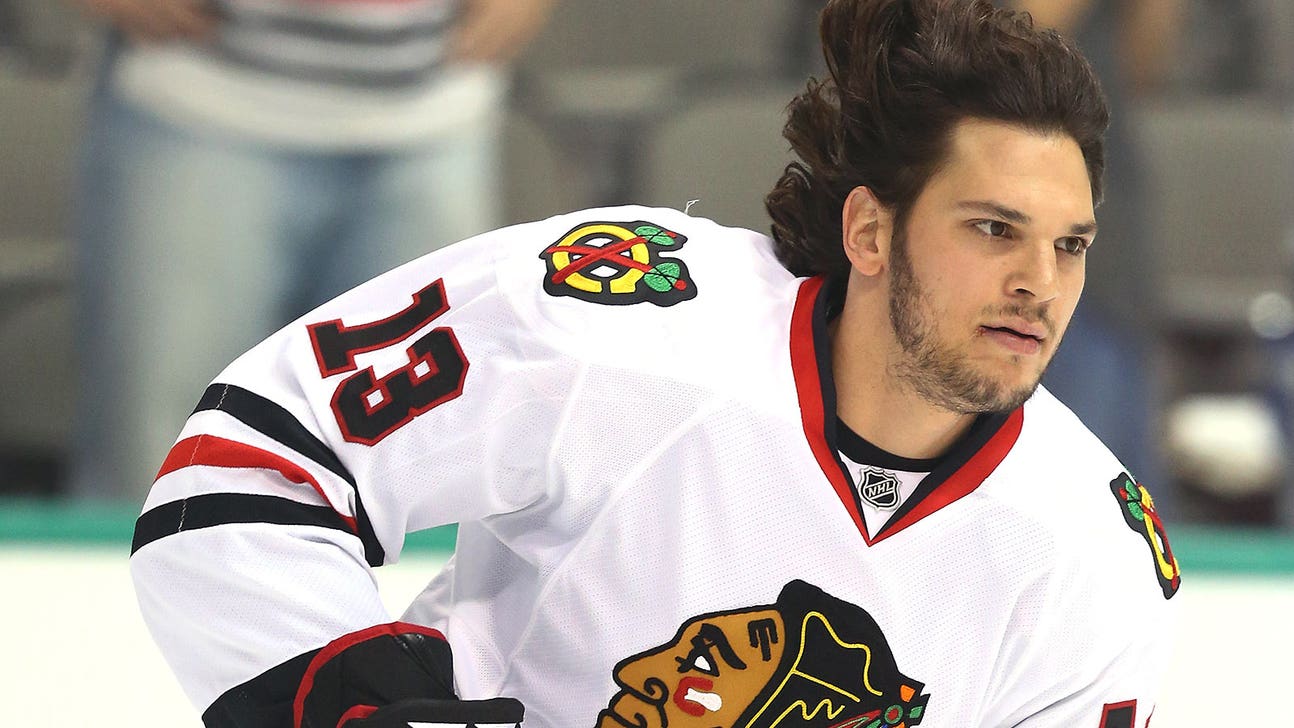 National Hockey League
Blackhawks' Carcillo speaks out in memory of late friend Montador
Published
Jun. 12, 2015 2:55 a.m. ET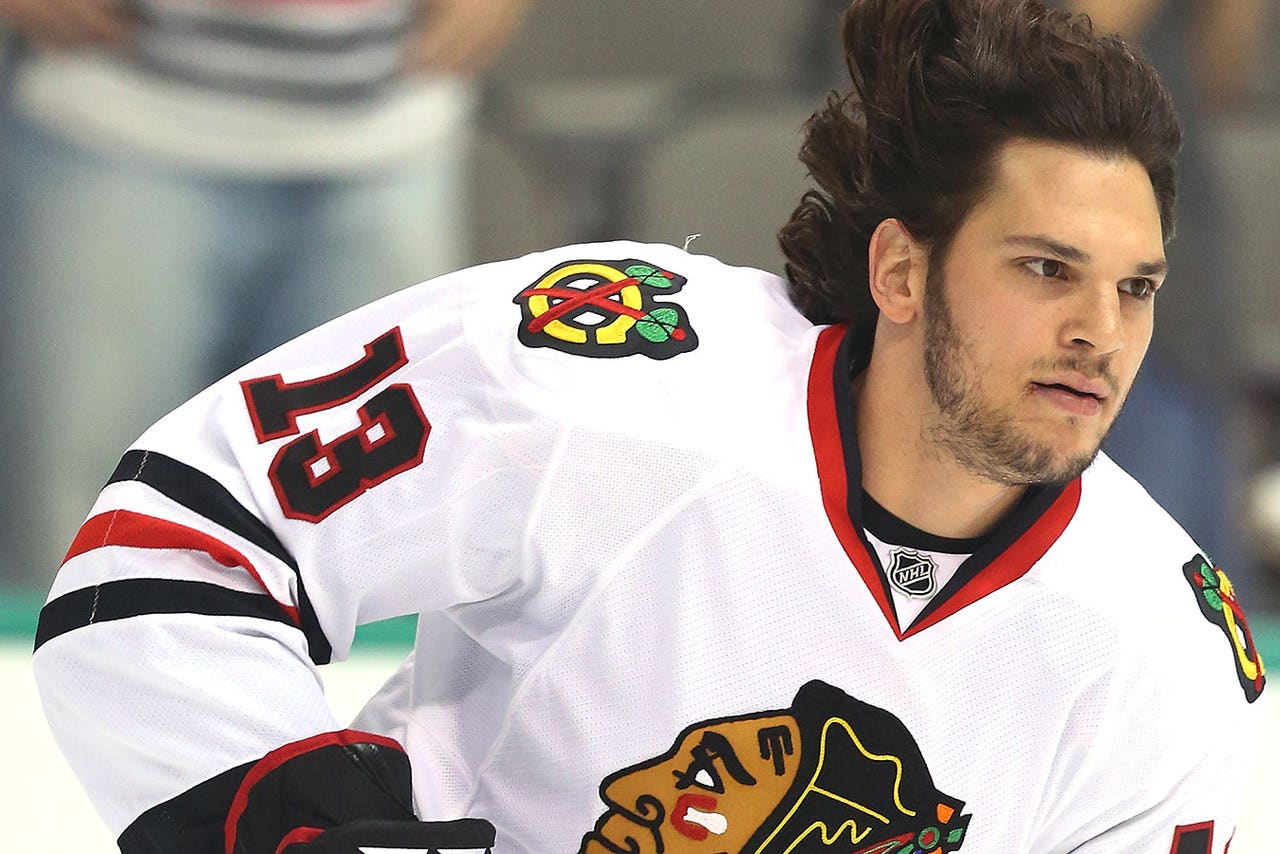 Daniel Carcillo didn't get a chance to grieve for Steve Montador, his close friend and former teammate with the Chicago Blackhawks.
When Montador died in mid-February, Carcillo attended the funeral in Ontario and went right back to work, trying to keep his lineup spot on a championship-contending club.
But the more he dwelled on Montador's death following years of post-concussion symptoms, Carcillo became determined to shine a public light on the dark mental places that athletes sometimes must visit. He also decided someone needed to advocate for new support structures for players on their way out of hockey.
Carcillo put his thoughts on video for The Players' Tribune. His heartfelt, emotional plea for community in a cutthroat business has attracted admiration around the sports world.
''I was obviously apprehensive about it, because I knew how hard it was going to be,'' Carcillo said. ''But after I did it, it was probably the best therapy I ever did in the grieving process and letting go a little bit. It kind of felt like Steve was talking through me. It was a surreal kind of experience.''
Carcillo hasn't played for the Blackhawks since March 25, and he isn't likely to play in the Stanley Cup Final against Tampa Bay. He incurred the second recorded concussion of his career late in the season.
Yet the grinding 30-year-old forward feels he has accomplished some of his greatest work in hockey over the past few weeks simply by opening a dialogue about vulnerability and confusion for players who leave the game, sometimes bearing injuries that don't heal quickly.
''It not only helped me, but it helped a lot of other guys, and I think that's the best thing,'' said Carcillo, who has heard from dozens of current and former players in several sports who echoed his concerns and hopes. You're doing something for the greater good, and it gets you out of your own head, and it helps you to really have compassion. Helps you move forward in the process.''
Montador was 35 years old when he was found dead in his home. He became close with Carcillo back in 2011, providing counsel and support as Carcillo overcame painkiller abuse and began living a sober life.
Montador struggled with his own life after concussions hastened his retirement months later. Carcillo spoke to him weekly, but he also saw signs of trouble - Montador's extra sets of keys for the same lock, or the days Montador spent at home with the blinds drawn when his symptoms became too painful.
Carcillo wished he had said more. So he decided to say it first this time, and in a public forum.
''To be able to open up to another player, it's hard to do,'' Carcillo said. ''Because, yeah, we see each other every day, and we have that relationship, but to be able to talk about something that you're going through, it's almost like you don't want to, because you don't want to distract him. You don't want to bring him down while you're in the run.''
Montador's death was blamed on natural causes, though his autopsy revealed chronic traumatic encephalopathy. Before the Stanley Cup Final opener, NHL Commissioner Gary Bettman repeated the league's contention that a link between concussions and CTE hasn't been established, a position ridiculed by some doctors and brain trauma experts.
The NHL is facing a class-action lawsuit alleging that the league hasn't handled brain injuries properly for its players. Bettman and the owners believe they've been proactive in brain health issues for nearly 20 years, becoming the first league to establish concussion diagnosis protocols, baseline testing and restrictions on athletes' return to play. The players involved in the lawsuit argue that the league hasn't done nearly enough.
Carcillo isn't interested wading into the legal debate on concussions and brain injury. He speaks warmly of Blackhawks captain Jonathan Toews, Patrick Sharp, Brent Seabrook and others who kept him close while he couldn't play.
Carcillo simply wants the NHL Players' Association and the league to help provide resources for players on their way out of hockey with little idea what to do next, or how to stay healthy. Carcillo has begun the process of establishing a nonprofit organization with the goal of giving that direction.
It will be called Chapter 5. Montador wore the number in Chicago during their one season together.
''If (Montador) had help in some of those avenues, I really do think he'd still be here,'' Carcillo said. ''It would have taken some weight off his shoulders. He was such a deep guy. He just didn't know what he wanted to do next. He knew he wanted to do something big. Being a radio analyst wasn't really going to cut it, and he was just searching for that.''
---
---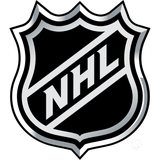 Get more from National Hockey League
Follow your favorites to get information about games, news and more
---