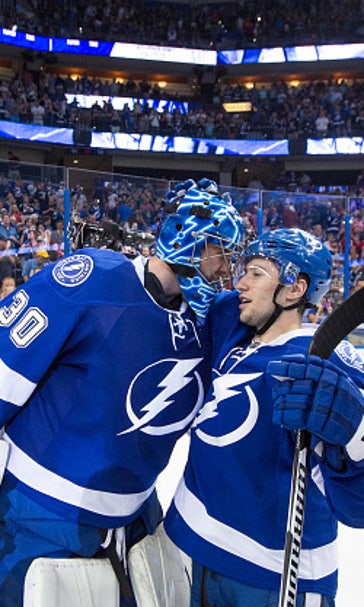 Ben Bishop and Tyler Johnson suffered injuries in Finals
BY foxsports • June 16, 2015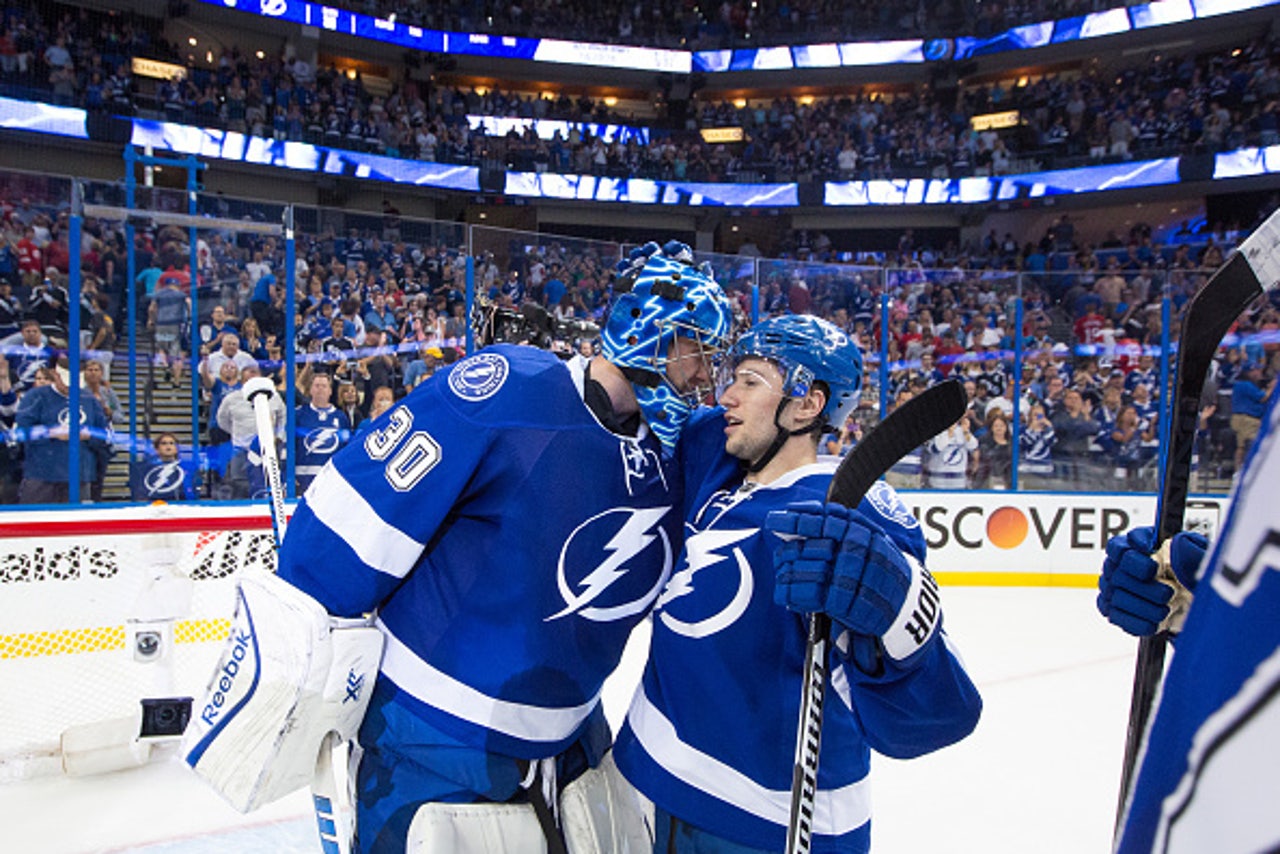 By Darren Hartwell
The Tampa Bay Lightning finally succumbed to the Chicago Blackhawks on Monday night in one of the most tightly contested Stanley Cup Finals in recent history.
If it wasn't for two key injuries, though, things might have turned out a bit differently.
Lightning goaltender Ben Bishop revealed Monday he suffered a torn groin in Game 2, while star forward Tyler Johnson admitted he broke his wrist early in the series.
Bishop was stellar throughout the Stanley Cup Playoffs and remained in fine form even after he sustained the injury, willing the Lightning to a 4-3 win in Game 2 and battling through the pain in a 3-2 Game 3 win. Bishop was scratched from Game 4, however, and Tampa Bay went on to drop the next three games despite the goalie's return.
"It was one of those things where you don't want to put your team in a tough situation," Bishop said Monday, via NHL.com. "You want to play the game, no matter what. I barely got through Game 3, and I didn't want to go out there and then be gone for the rest of the series. I thought (backup Andrei Vasilevskiy) at 100 percent was a little bit of a better option (in Game 4)."
It appears Johnson's ailment had a much greater impact on his game. After setting the world on fire with nine points (four goals, five assists) in seven games against the New York Rangers in the Eastern Conference Finals, the 24-year-old tallied just two points (one point, one assist) against the Blackhawks.
"It's disappointing," Johnson said Monday, via Yahoo! Sports. "You want to give 100 percent, especially in situation like this, but are really not capable of doing that."
More from NESN.com:
---
---