National Hockey League
National Hockey League
Banged-up Red Wings beat Oilers 2-1 in SO
Published
Mar. 14, 2014 10:36 p.m. ET

DETROIT (AP) The Detroit Red Wings are desperate for wins as they try to get into the playoffs for the 23rd straight time.
On a night in which they barely beat the worst team in the Western Conference, coach Mike Babcock didn't diminish the importance of the much-needed victory.
Tomas Tatar scored on Detroit's third shootout attempt, and Jimmy Howard stopped all three Edmonton attempts to lift the Red Wings to a 2-1 win over the Oilers on Friday night.
''Huge,'' Babcock said. ''Howie, obviously, in the shootout, bailing us out was a real positive for us.
''It gives us some confidence.''
Howard finished with 21 saves.
Edmonton's Ryan Smyth tied the game midway through the third period. Smyth scored on a shot from the slot that was set up by Detroit defenseman Brendan Smith's backhanded giveaway.
''I absolutely didn't expect that,'' Smyth said. ''I thought he was going to throw it around the boards. Smith just threw it up the middle.''
Riley Sheahan put the Red Wings ahead 1-0 late in the first period. They lost the lead and failed to take advantage of power plays late in regulation and midway through overtime.
The banged-up Red Wings are missing numerous key players, including Pavel Datsyuk and Henrik Zetterberg, because of injuries and that is forcing players such as Sheahan to go from prospects to NHL players.
Sheahan, who played only once in the league in each of the previous two years, said playing 26 games for the Red Wings has made him more comfortable.
''Every day is a little step further,'' he said. ''The guys have been awesome. It's a fun atmosphere and a great team to play for.''
Edmonton's franchise is far from the greatness it enjoyed decades ago and is close to being eliminated from the playoff race for the eighth straight season.
Oilers coach Dallas Eakins, though, has been pleased with how much effort his players appear to be giving despite their place in the standings.
''What we've been preaching to them and they understand, down the stretch are the building blocks for training camp,'' Eakins said. ''We don't want to go into full-teaching mode when we hit training camp. We want to hit the ground running and have a foundation on how we're going to play. On a lot of nights, we're starting to see how we want to play.
''We still have such a long way to go to get up to be able to play with the top teams on a nightly basis, but we're taking the necessary steps.''
The last time the Oilers were in the playoffs they beat Detroit in the first round and went on to lose to Carolina in Game 7 of the 2006 Stanley Cup finals.
With much less at stake, the Oilers went into the third period with a shot to win at Joe Louis Arena for the first time since 2009.
Detroit's young lineup didn't generate many scoring chances against Viktor Fasth, who made 22 saves. He was acquired from Anaheim earlier this month for draft picks and won his Oilers debut against Minnesota on Tuesday in a shootout.
Each team had only one shot in the opening five minutes of the lackluster game, which had many more sloppy moments than spectacular stretches.
''I didn't think either team was real smooth,'' Babcock said. ''It was kind of a grind.''
Detroit was up 1-0 after two periods and probably didn't feel comfortable after losing one-third of their previous 27 games when entering the third with the lead.
The Red Wings allowed the Oilers to pull into a tie because Smith failed to clear the puck out of their end or at least pass it to a teammate, and Smyth took advantage.
''If (Smith) puts it on the guy's tape on our team and you skate out through the middle, I like it,'' Babcock said. ''When you turn it over, it doesn't look very good.''
NOTES: Babcock said he hopes F Darren Helm, who has been out with a concussion since March 4, will play Tuesday night at home against Toronto. ... The Red Wings had lost two straight. ... Edmonton has lost three of four. ... The Red Wings are 13-0-1 in their last 14 against the Oilers, who have lost eight straight in Detroit.
---
Follow Larry Lage on Twitter: http://twitter.com/larrylage
---
---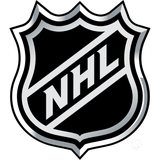 Get more from National Hockey League
Follow your favorites to get information about games, news and more
---