National Hockey League
National Hockey League
Avs players take ice as they wait for NHL season
Published
Jan. 8, 2013 9:37 p.m. ET

After 27 hours of exhausting travel as he made his way from Italy to Denver, Matt Duchene was ready for only one thing - hockey.
Soon after landing back in town, the Colorado Avalanche forward made his way to the rink.
Expect anything different?
Even in his jet-lagged condition, Duchene was on the ice with 16 of his buddies for an up-tempo scrimmage Tuesday. Most of the players were teammates for the Avalanche but Montreal goaltender Peter Budaj and Detroit defenseman Kyle Quincey were out there as well.
Because to them, it didn't matter so much who was on the ice, but more that they were back on the ice. And very soon, they could be lacing up their skates in games that count again.
Not that Avs goalie Jean-Sebastien Giguere ever thought anything different, despite the lockout dragging on for months before a tentative agreement was recently reached.
''All along, I figured it would be way too risky for the league to miss a full season again,'' said Giguere, who made quite a few nifty saves Tuesday in front of a crowd that included just three fans. ''So, I was optimistic in that sense. Now that it's over, we need to move forward and focus on the season coming up.''
Before the puck officially drops, though, there are details that need to be sorted out. The NHL and the players' association are working on a memorandum of understanding, which could be completed soon, then voted on by owners and players. The league has circulated a memo to teams telling them to be ready to play by Jan. 19, the date the shortened season is expected to start.
Even more, the league appears to be leaning toward a 48-game season, making every contest that much more important.
''Since it's such a short season, it's all about the start,'' Duchene said. ''Most seasons are a marathon, but this one is a sprint. You have to be ready for right out of gate.''
And that's why Duchene hustled home when rumblings of an end to the lockout began to surface. He was all set to play back-to-back games with his Swiss team near the Italian border when his agent told him to pack up his bags and return to the Mile High City.
A few hours later - as he was getting ready to leave Milan - Duchene heard the news he'd been waiting to hear: A tentative agreement had been reached.
''Better than Christmas,'' Duchene said. ''Definitely great to come back. Yeah, it's a short season, but it's still a season, which is great.''
For more than an hour Tuesday, the players raced up and down the ice. There was Quincey, blocking a shot of Colorado forward David Jones and setting up a rush the other way.
And there was Duchene blasting the puck at Budaj, who once played in Colorado and spent the offseason in town waiting for hockey to resume. Budaj plans to board a plane for Montreal on Wednesday.
''I'm glad we finally get a chance to play,'' Budaj said.
This wasn't an ordinary scrimmage, either. No, they went up and down the ice with a sense of purpose.
Or at least it felt that way to longtime Avs forward Milan Hejduk, who was drenched in sweat after the scrimmage. Sure, he's been working out, but this was just the second time he's skated the full length of the ice in three months.
''Got some work to do,'' Hejduk said, grinning.
While the lockout carried on, Hejduk took advantage of the down time by helping coach his kids' hockey team. But they understand that their father now has to go back to work.
''I was trying to make a positive out of this situation,'' the 36-year-old Hejduk said. ''If you're locked out, then at least try to be a family guy - be a good dad.''
Like Hejduk, Giguere spent time with his kids over the break. But he also squeezed in quite a few on-ice workouts with a group of players that would meet at a local ice rink.
Up in Minnesota, Avalanche defenseman Erik Johnson skated with a group that included quite a few Wild players. Johnson said they separated into teams of 15 and played for high stakes - the losing squad picking up the tab for ice time.
''There was some incentive to get after it,'' Johnson said. ''It was competitive, because guys didn't want to pay.
''Going through the lockout was very frustrating for everybody involved. It's a huge relief to hear the lockout had been lifted.''
Gabriel Landeskog couldn't agree more. The 20-year-old forward was appointed the team's leader over the summer and is eager to begin his captaincy. He's also anxious to get the organization back on track after the team missed the playoffs for a second straight season.
''(Being captain) is going to be a challenge. I can't wait, though,'' said Landeskog, who won the Calder Trophy as the league's top rookie last season. ''Most of all I'm looking forward to getting back playing hockey with guys again, start winning games again. That's what it's all about. Obviously, the captaincy is going to put a different outlook on things. But I'm just really looking forward to getting back to things.''
---
---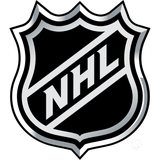 Get more from National Hockey League
Follow your favorites to get information about games, news and more
---