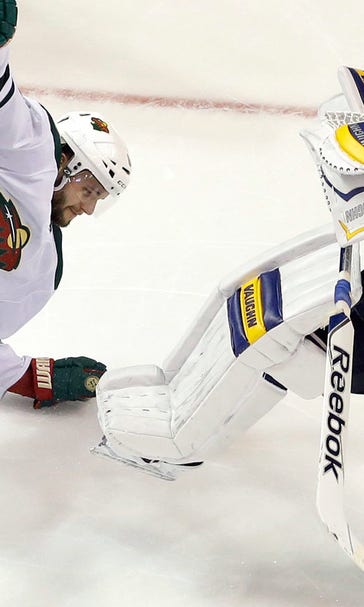 Are the Wild, Blues brewing up a new rivalry?
November 2, 2015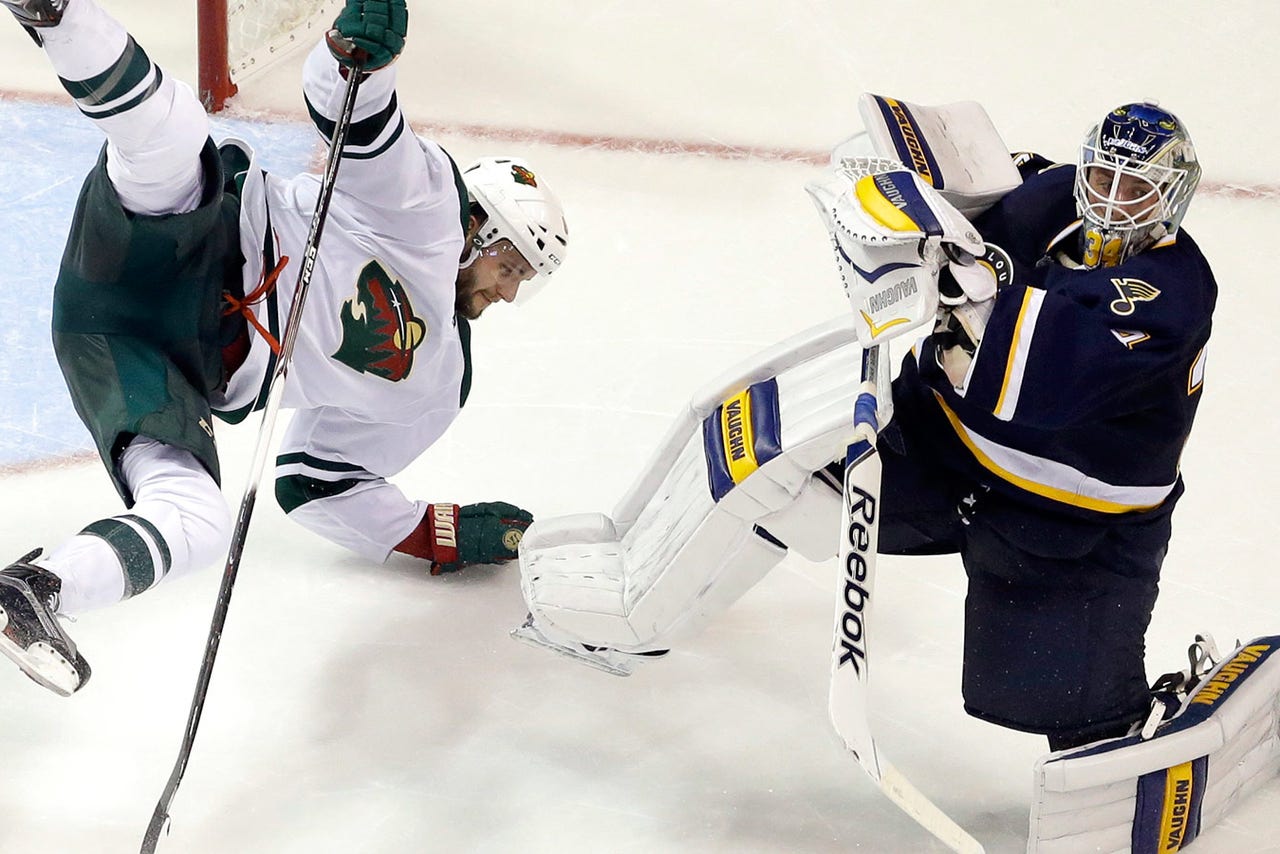 The St. Louis Blues' biggest rival will always be the Blackhawks, especially for as long as Chicago continues to dominate the most elite field of NHL teams. But a recent story by Benjamin Hochman of the St. Louis Post-Dispatch claims the Blues have another rivalry brewing, this time with the Minnesota Wild.
The Blues and Wild gave fans a preview of what playoff hockey could look like in a thrilling, 3-2 Blues win in overtime on Saturday, and the heated atmosphere between the two teams showed in the boxscore. The penalties in Saturday's game were ones indiciative of a rivalry, with matching fighting majors, matching roughing minors, three cross-checks and an unsportsmanlike conduct call.
These are two teams who are not fans of each other. 
The animosity makes sense given the recent history between the Wild and Blues in the postseason. The Wild knocked the Blues out of the playoffs in the first round last year, topping St. Louis in just six games. 
"I think that's where you build your rivalry. They beat us," St. Louis coach Ken Hitchcock said to the Post-Dispatch. "We really played well against them for a long period of time, and then they beat us in the playoffs. And then they beat us again in the first game (this season), that obviously gets your attention."
The burgeoning rivalry looks like one which could continue to develop over the season as the Blues and Wild are locked in a tight battle with the Stars for the Central Division crown. As of Monday, the Blues had a one-point lead over Minnesota in the standings with Saturday's overtime win over the Wild making the difference. 
And while this rivalry does not have the long-fostered hatred of the rivalry with the Blackhawks, a strong hockey atmosphere in both St. Paul and St. Louis looks like the prime set-up for a passionate affair. 
(h/t St. Louis Post-Dispatch)
---
---