National Hockey League
National Hockey League
Anaheim Ducks ready for redemption after bad year
Published
Jan. 19, 2013 12:07 a.m. ET

Coach Bruce Boudreau can't imagine any NHL team is more eager to get back to work than the Anaheim Ducks.
Corey Perry and Ryan Getzlaf are playing for new contracts. Teemu Selanne knows he's running out of time at 42. And Boudreau simply detests sitting still, making the four-month lockout particularly painful for a hockey lifer who believes he's on the verge of getting his struggling club back into playoff contention.
''I love it. I've got six months bottled into me,'' Boudreau said after returning to work this week. ''It's what we do. This is my 38th year (in pro hockey), and to miss the first part of it was killing me. I can't wait for the games to get on. Let's get excited about the game again.''
The Ducks returned to work with uncommon eagerness to rebound from last season's awful start, which kept them out of the playoffs for the second time in three years despite a big second-half surge when Boudreau took over. Anaheim bolstered its defense with hulking blueliners Sheldon Souray and Bryan Allen, but largely kept intact the star-studded roster that hasn't done much of anything in the postseason since Anaheim won its only Stanley Cup in 2007.
After taking over for Randy Carlyle early last season, Boudreau thinks his first full season - such as it is - will be the first time Anaheim finally plays up to its talent in recent years. Getzlaf, Perry, Selanne and dependable goal-scorer Bobby Ryan all thrived during his energizing tenure behind the bench, when the Ducks rallied from 20 points out of a playoff spot to within four points before fading down the stretch.
Slow starts have become the norm in Anaheim, leaving the club spending much of the season playing catch-up in recent years. Getzlaf knows another early stumble could be insurmountable in a shortened season - and yet if the Ducks play in their usual January form, their veteran-led roster could emerge as a playoff threat in the West.
''My first order of business is to get a couple of wins early as a group,'' said Getzlaf, who managed only 57 points and a career-low 11 goals last year. ''That's got to be our mindset, to get on that first road trip and at least get a split. We've played well in January and February historically. That's always been our mindset, and hopefully we can turn it on right away. We know the stretch drive starts right now.''
What's more, Getzlaf and Perry will be unrestricted free agents after the season if they don't agree to new contracts, and a slow start could force general manager Bob Murray to entertain trade offers for his two cornerstones. He's not eager to move any of his best players - not even Ryan, who lashed out at Ducks management last summer after hearing another round of trade rumors.
So the Ducks are counting on solid play from the start, mixing their veteran stars with young talent. Promising scorer Kyle Palmieri skated on a line with Getzlaf and Perry for much of the past week, while Nick Bonino centered Ryan and Selanne.
Anaheim also hopes for a playoff return for the sake of Selanne, who has scarcely lost even a fraction of a step as he returns for his 20th NHL season. The Finnish Flash had plenty of time to relax during the lockout, but he stayed in top shape in anticipation of the shortened season, remembering his experience during the last labor-shortened campaign way back in 1994-95, when he was with the first incarnation of the Winnipeg Jets.
''I played in Finland then, so when the league started again, it felt quite easy,'' he said. ''The guys who played in Europe this time, I'm sure they're a little bit ahead of us.''
Selanne was frustrated by the Ducks' struggles last season even while he produced another strong statistical campaign, leading the club in scoring with 66 points. Although he isn't certain he's playing his last NHL season, Selanne considered the possibility that a wiped-out year could end his historic career in a weird fashion.
If he decides to hang it up this year, he's grateful he'll go out on his skates - and he thinks the Ducks can get him back to the playoffs.
''Hopefully, it's going to be a good setup for the old guy,'' Selanne said. ''It's going to be a challenge, because the recovery time is just so short. ... We want to remind each other of what happened last year. We'll try to get those feelings back, because you don't want to have those feelings again. It was a nightmare.''
---
---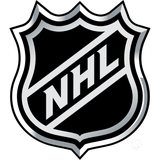 Get more from National Hockey League
Follow your favorites to get information about games, news and more
---