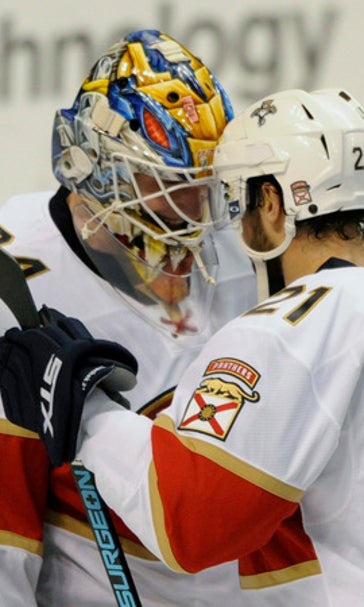 After perfect trip, Panthers back in playoff picture
February 21, 2017

SUNRISE, Fla. (AP) The plan for the Florida Panthers over the last few weeks was about as basic as possible. Hang around the periphery of the playoff race until injured stars Jonathan Huberdeau and Aleksander Barkov healed, then try to make a run.
Huberdeau is back. Barkov is back.
Voila! The Panthers are back in the postseason mix.
Winners in eight of their last nine games - and coming off the first 5-0-0 road trip in franchise history - a Florida team that came into the season talking about the Stanley Cup is finally looking like a team that may contend for hockey's top prize. The Panthers, whose playoff hopes looked dim just a couple weeks ago, are not only back in the postseason fray but have climbed within striking distance of Montreal in the race for the Atlantic Division title.
''Everybody deserves it,'' Panthers interim coach Tom Rowe said. ''It's been a long season, it's been a hard season and now everything's starting to come together. But again, we've still got a long way to go. It's going to be a dogfight right to the end of the season.''
This just-completed five-game trip had a little of everything for Florida. The Panthers won two wide-open games - 7-4 in Nashville, and 6-5 in overtime in San Jose to start the swing. They then gave up just four goals the rest of the way, winning 4-1 at Anaheim, 3-2 at Los Angeles and finally 2-1 in St. Louis when Vincent Trocheck scored with 4.6 seconds remaining.
Florida hadn't won in Los Angeles since 2002. To put that in some perspective: the ageless Jaromir Jagr was only 30 then, and he's worn the uniform of seven different NHL teams since.
''When we're lucky enough to pull off a bunch of wins like this, I think it's just everybody chips in when they can,'' Panthers goalie James Reimer said. ''Some days it's your power play, some days it's the penalty kill, some days it's forwards, defensemen, you name it. It was a big road trip for us.''
Huberdeau has been back for seven games since recovering from an Achilles injury suffered at the end of the preseason, Barkov has also played seven games since returning from a back injury, and the line that carried Florida to the Atlantic title last season - those two with Jagr - needed almost no time to start clicking. Combined, they've had 11 goals and 10 assists in those seven games.
''Obviously we're playing well,'' Panthers defenseman Mark Pysyk said. ''Pretty awesome road trip.''
The Panthers are home for their next four games, starting Wednesday against Connor McDavid and the Edmonton Oilers.
Florida hadn't won more than seven games in a month yet this season; the Panthers are at six already in February, with four games left. This hot streak got them back into the race, but the Panthers also know that there's no time for slippage now.
''We're ready to go home,'' Trocheck said.
---
---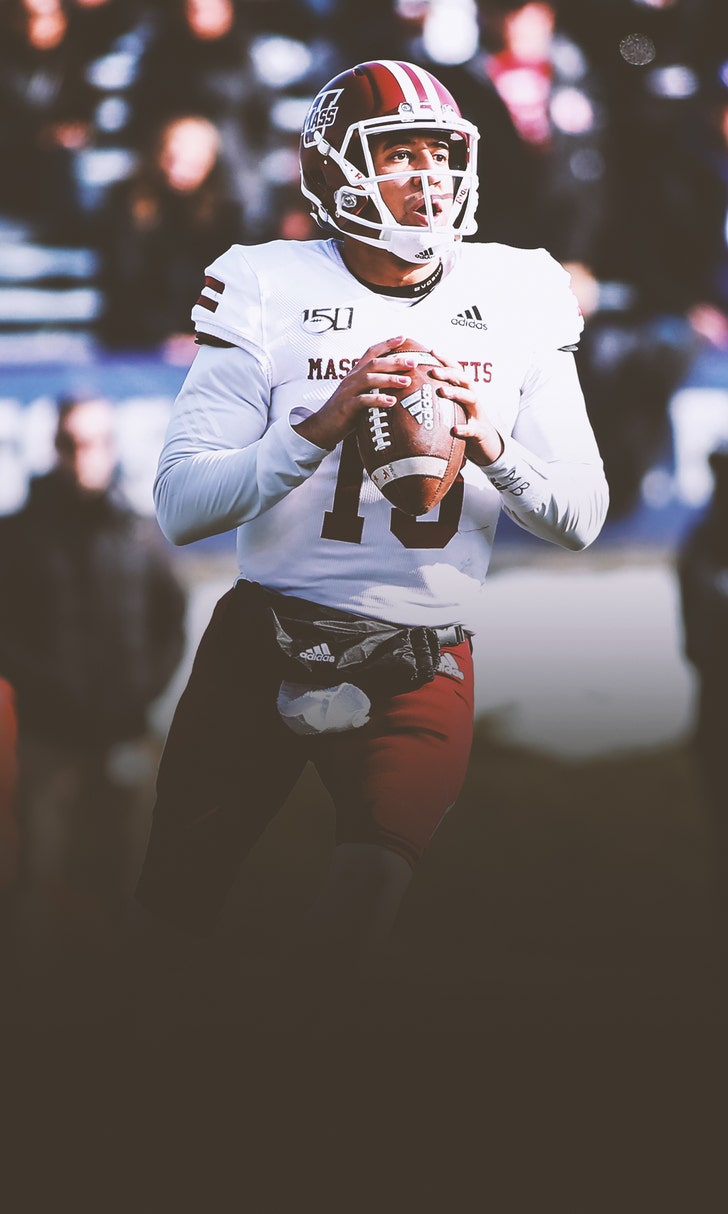 UMass Cancels Fall Football