National Hockey League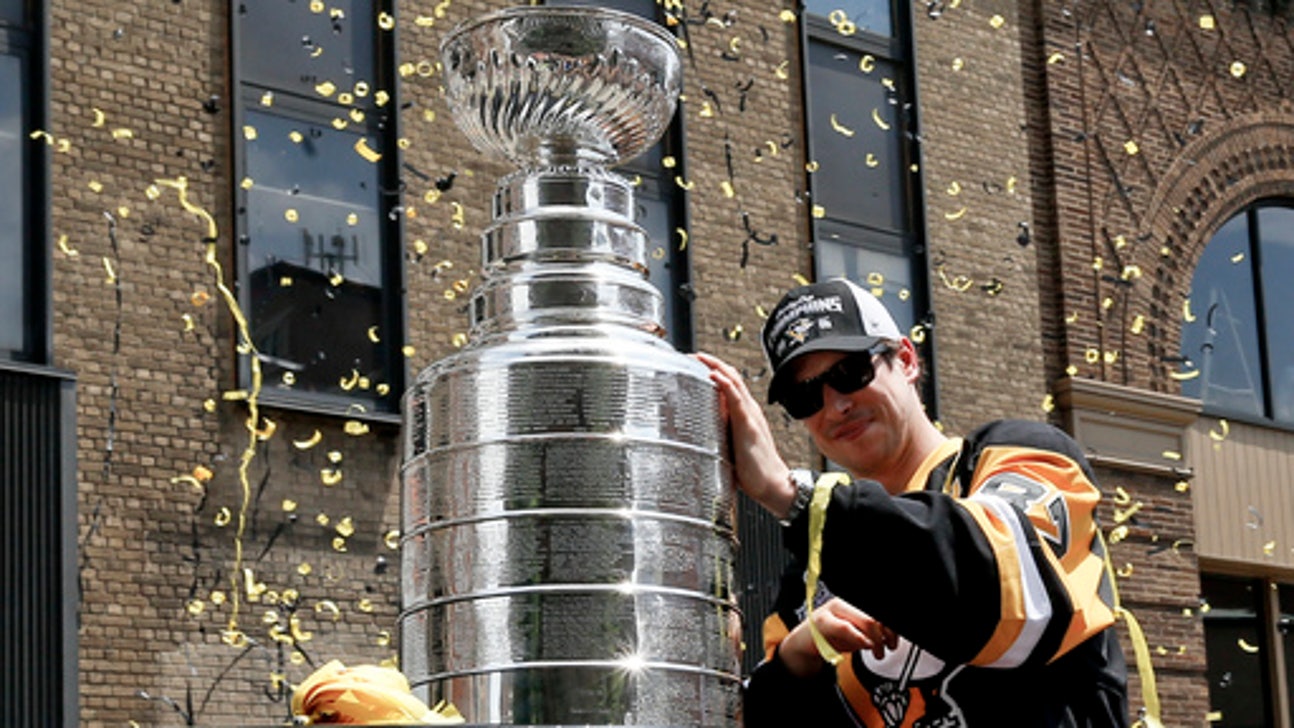 National Hockey League
400,000 fans greet Pittsburgh Penguins at Stanley Cup parade
Published
Jun. 15, 2016 11:09 p.m. ET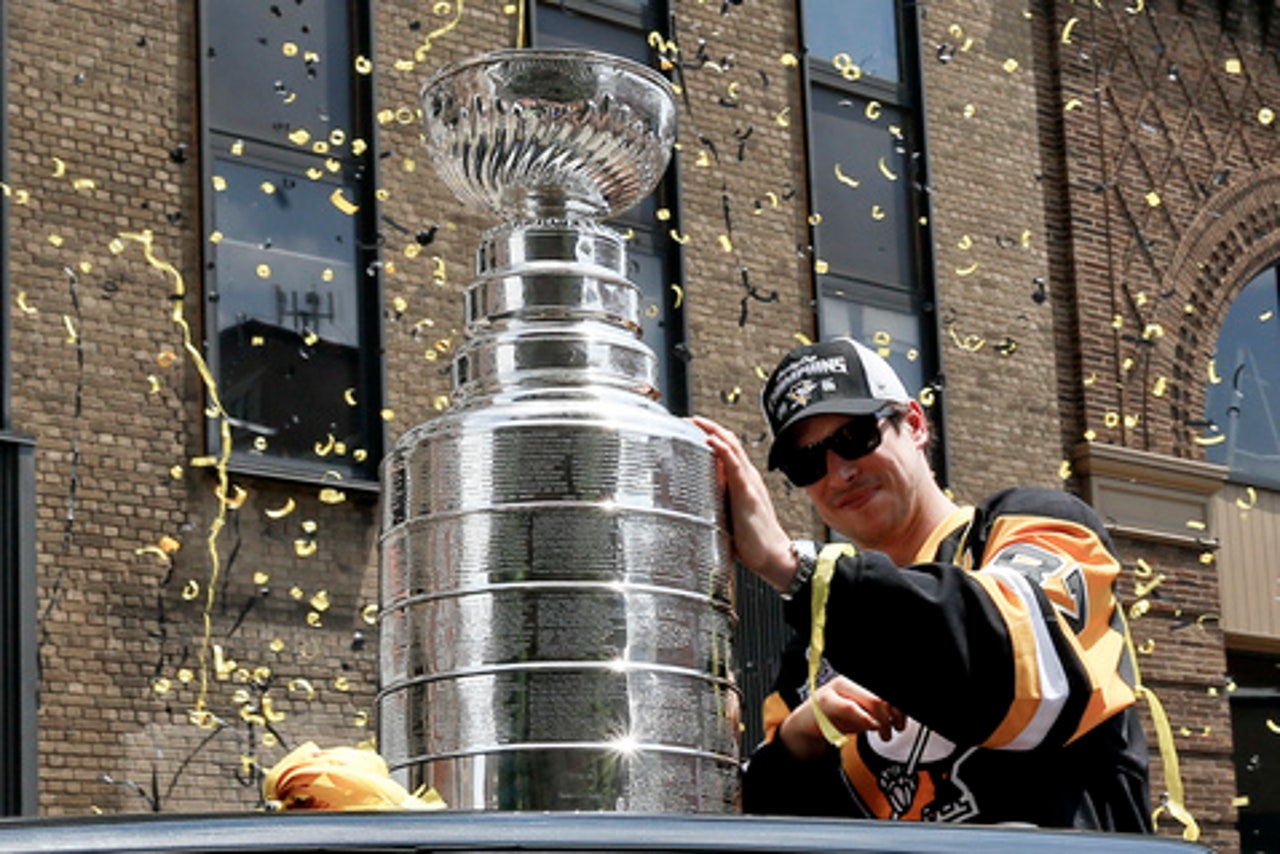 PITTSBURGH (AP) The Pittsburgh Penguins turned around a once-disappointing season and fired a coach before winning a fourth Stanley Cup, adversity that seemed to make Wednesday's city-wide celebration that much sweeter.
Fans lined the victory parade route more than 10 deep as the players, coaches, their families and support staff rolled by in pickup trucks, convertibles and amphibious duck boats.
''We were slow at one time but, man, were we fast when we finished,'' general manager Jim Rutherford told the crowd at the end of the parade route.
The parade was held seven years to the day that the 2009 team also celebrated its Stanley Cup championship with a downtown victory lap. That parade drew about 375,000 spectators and city and county public safety officials said this one topped out at 400,000.
''Well the one thing I've learned is this is one crazy sports town,'' said head coach Mike Sullivan, hired to replace Mike Johnston when the team was out of playoff contention in December.
Some fans arrived 12 hours ahead of time for the 11:30 a.m. parade, despite overnight drizzle.
The skies largely cleared, though, as fans threw ribbons and confetti, peered out of office windows and from parking garage platforms, and thronged the city's main downtown streets.
Twin brothers Pat and Joe Stevens, 19, drove 10 hours from Phil Kessel's hometown, Madison, Wisconsin, to honor their favorite player now that he's joined their favorite team.
Kessel joined the team in an offseason trade from Toronto, where fans often took out their frustrations on him in a city that hasn't witnessed a Stanley Cup championship since 1967 - the year the Penguins joined the National Hockey League as one of six expansion teams.
''I was a big fan before, more now,'' Pat Stevens said. ''I always thought that he had good talent, but he didn't have much around him.''
Zachary Sheler worked a 4 p.m. to 10 p.m. shift at a convenience store in Johnstown Tuesday evening before driving 60 miles west to grab a spot near the parade-ending stage by 3 a.m. He was holding a plastic replica of the Stanley Cup glued together from ''a five-gallon bucket and just a bunch of Betty Crocker bowls from the Dollar Tree.''
''I just wanted to see the Pens bring back Lord Stanley,'' Sheler, 18, said.
Allie Hosinski, 21, a university of Pittsburgh student, has culturally adopted two of the team's Swedish stars, Patric Hornqvist and Carl Hagelin. She's studied their language for three years at Pitt and will be studying abroad in Stockholm next month.
She wore a plastic-horned Viking helmet and held a sign that, translated, means, ''Congratulations to Hornqvist and Hagelin.''
''Pittsburgh Egna Vikingar,'' the sign also said, meaning, ''Pittsburgh Our Vikings.''
Harry and Lisa Mosser, 59, have been fans since before they got married in 1979 and used their wedding present money to buy season tickets. They knew finding a parking place would be daunting so they drove 20 miles downriver from New Kensington and spent Tuesday night at a hotel to be sure they could get to the parade.
''I paid $200 for a parking space, that's the way I look at it,'' Lisa Mosser said. ''We're both going to be 60 this year and we don't know how many of these we're going to see.''
---
---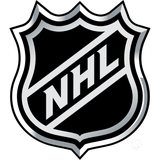 Get more from National Hockey League
Follow your favorites to get information about games, news and more
---