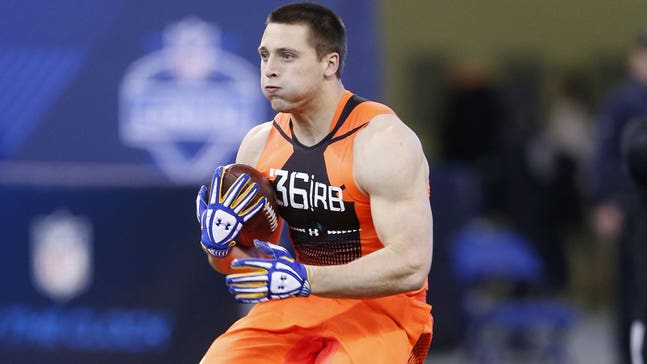 Zach Zenner NFL Draft diary: Realizing the lifelong dream
Published
May. 4, 2015 2:26 p.m. ET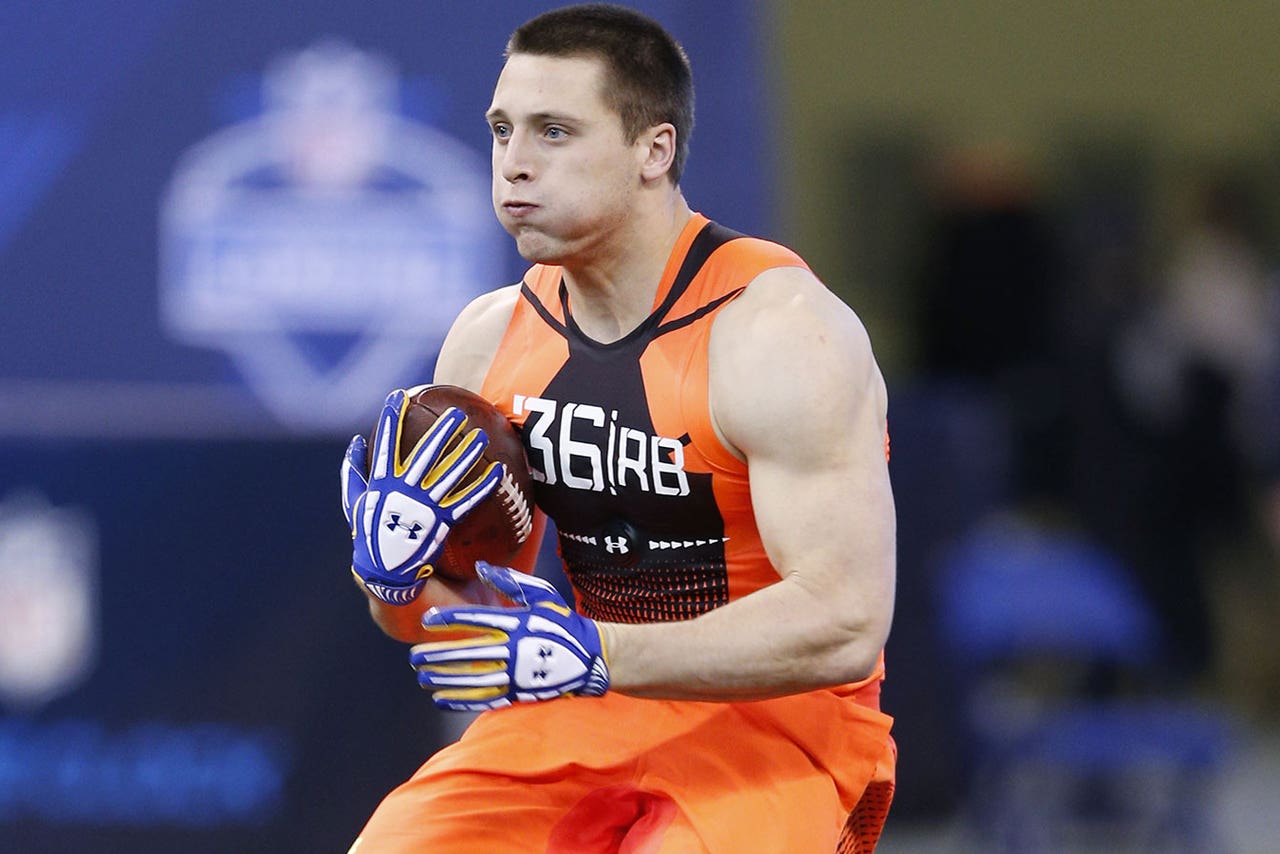 Zach Zenner played running back at South Dakota State, where he became the first FCS back to rush for 2,000 yards in three different seasons and finished just 12 yards shy of setting the FCS' all-time rushing record. Over the last three months, Zenner has taken readers through the process of training for the NFL Combine, his pro day, the anticipation for draft day and more, and after going undrafted over the weekend, Zenner signed a free-agent contract with the Detroit Lions. Check out his earlier entries at the bottom of the page, and follow Zenner on Twitter @Zenner31.
On Saturday, a lifelong dream of mine finally became a reality when I signed with the Detroit Lions. The dream didn't come true via the draft, as some --€" myself included --€" hoped it would, but believe me when I say I don't feel even a shred of regret or disappointment about how my NFL Draft weekend panned out.
Going in, I never expected to be a first- or second-day pick, but even on Day 3, I didn't find myself glued to the television waiting to hear my name called. In fact, we were up at the cabin with some family and I went fishing all day instead. We only made it back from the lake in time for the start of the seventh round, and even then, I didn't immediately flip the TV on. We were more focused at that moment on getting ready for dinner.
Of course, I had some idea what was going on throughout the afternoon, and at a point, it became somewhat clear (to me anyway) that I wasn't going to be picked. There were a few teams that had expressed interest who ended up picking other running backs in the later rounds, leaving little room to spend a pick adding me into the mix. But there wasn't really time to be upset about not being chosen, because by that time I was busy talking with my agent about what our next move would be.
Before long, those questions were answered, as a number of teams called asking about my interest in joining their organizations as an undrafted free agent. I'd estimate there were probably six or eight teams who reached out, with some pushing harder to land me than others, but in the end, my agent and I decided that Detroit would be the best fit for me going forward. The Lions are coming off a playoff berth and have a great coaching staff, and I feel that I'll really have a chance to succeed with the franchise.
And really, that's all I ever wanted. At the end of the day, I got what I set out for, and that was an opportunity. And ultimately, I was always going to be in a position where I had to prove that I belonged on the roster, regardless of whether I got selected or where I ended up.
The fact is, teams with a need at running back are going to pick an heir apparent sooner in the draft than later, and teams that don't probably aren't looking too hard at the position to begin with. So being taken in the sixth or seventh round and signing as a free agent are really just two different paths to the same destination. There wasn't going to be a place where I could go and not have to beat anyone else out for a job, so it's hard, from my perspective, to split hairs about how I arrived in camp.
Once I get there, though, you can bet I'm going to work harder than anyone else on the field to make sure I get the most out of my opportunity. I know this is a once-in-a-lifetime chance, and if I don't end up making the team, it's not going to be because I didn't give it every ounce of focus and effort I can muster.
That being said, I still usually stop short of saying that I'm going to show up looking to prove people wrong. I've never been that kind of guy. People asked me that a lot in college when we'd play bigger universities --€" "Hey, they passed on you. Does that give you any extra motivation? Do you have a chip on your shoulder?" -- and it never felt right to say that it did. I have never felt slighted by anyone. If teams weren't interested, then they weren't interested, and if teams didn't want to draft me, then that's fine. I got my chance either way, and now I'm just going to go out there and make the best of that opportunity.
My priority isn't to make other teams mad that they didn't take me or get revenge for being "snubbed" by rubbing it in other organizations' faces. My focus is on doing anything and everything I can to make the team that did sign me happy with its choice, so I hope the Lions are ready, because I see myself contributing for a long time to come.
Chapter 1: Getting a Combine invite and getting engaged
Chapter 2: Trying to score points at the Combine
Chapter 3: Home sweet home back at South Dakota State
Chapter 4: It's a family affair as Zenner returns to Eagan
Chapter 5: On Chris Borland, retirement and concussions
Chapter 6: Making a final impression at Pro Day
Chapter 7: Would I switch positions to make a team?
Chapter 8: Getting selected vs. going undrafted
Chapter 9: Life after football and contemplating the end
Chapter 10: The time has finally come, and draft day is here
---
---