National Football League
National Football League
You can't spell Tebow without a W
Published
Dec. 13, 2011 12:00 a.m. ET

At this point, I just have one question: Why would anyone ever pick against Tim Tebow?
Readers know I've been riding the Tim Tebow train since day one, though I am not exactly sure if that day one was when he did that quirky jump pass against LSU during his freshman season at Florida or when I watched high school footage of him in a terrible 2006 MTV Reality TV show, called "Two-A-Days." Yes, such a show existed. And, yes, Tebow was portrayed as the big-armed villain from Nease High School in Florida.
We've met. He's cool. He wins football games. He doesn't ask you to like him or buy his jeans. Tebow's my dude.
I've picked the Broncos the past six weeks and have struck gold each time.
I see no reason to stop picking them this week because of some man named Brady. I'm riding this train until it stops. And if Aaron Rodgers is at the podium in Indianapolis on Feb. 5, around 11 p.m., shaking his head and saying something along the lines of, "He kept them in the game long enough and they capitalized down the stretch," I won't be shocked. At this point, anything is possible.
If you told me Tebow will kick the game-winning field goal with his left foot and his hands tied around his back next week, I probably wouldn't think you were kidding. I'm on board for anything and everything.
Tebow. Tebow. Tebow.
Join me, Skip Bayless, Thom Brennaman, Gary Danielson, Josh McDaniels and the handful of other believers who've been on board from the start. It's time, folks. Why not just enjoy the ride?
I did well with my picks last week, accurately nailing the Broncos, Cardinals and Jaguars wins. Let's keep it going for Week 15.
Week 14 record: 12-4
Overall 2011 record: 145-63 (69.7 percent)
Week 15 Cheat Sheet trivia question of the week
If Alabama running back Trent Richardson enters the NFL draft and is selected in the top 10 in April, he will be just the fourth running back taken with a top-10 pick in a span of six drafts. Who are the other three?
Week 15 impress your colleagues water cooler fact of the week
The last time there was an NFL playoff game played in the city of Houston, it was Super Bowl XXXVIII, aka "The Janet Jackson Game."
Now, on to the picks:
Thursday night
Jacksonville at Atlanta: The NFL schedule makers did our fine country no favors when they dealt us four different prime-time nationally televised Jaguars games this season. The Jaguars actually looked like a real-life NFL team last weekend versus Tampa Bay, but beating the 2011 Buccaneers is more like beating the Washington Generals than an actual NFL contender. Atlanta's tough to beat in the Georgia Dome. This one should be another Thursday night clunker.
The pick: Falcons 24, Jaguars 13
Saturday night
Dallas at Tampa Bay: If there's anything the Cowboys desperately need after their collapse Sunday versus the New York Giants, it's a date with the Buccaneers. Tampa Bay has lost seven straight games, has been outscored the past two weeks 79-33 by the Panthers and Jaguars, and has a coach and quarterback who have taken severe steps backward this season. I thought the Cowboys were fortunate to face a Seahawks-Bills-Redskins-Dolphins stretch in the middle of their season. They're more fortunate to get the Bucs in a must-win situation on Saturday night.
The pick: Cowboys 37, Buccaneers 19
Sunday 1 p.m. ET games:
Carolina at Houston: T.J. Yates! Though it has been anything but aesthetically pleasing, the Texans are now 3-0 in games in which the rookie out of North Carolina has taken the snaps. After trailing 16-3 at halftime in Cincinnati on Sunday, Yates led the Texans back on a furious comeback, securing the Texans' first playoff berth in franchise history with the win. They're not done yet. Still alive for the top seed in the AFC, look for Houston to find a way to win yet again Sunday in front of a raging home crowd.
The pick: Texans 23, Panthers 21
Tennessee at Indianapolis: The lone highlight of the Colts' season may have come on the final play of the loss to the Ravens on Sunday. Down 24-3 with one play left, quarterback Dan Orlovsky connected with Jacob Tamme on a 13-yard pass with no time on the clock. The touchdown beat the spread of 16-1/2 points and gave Las Vegas backers of the Colts an incredible moment. But we don't acknowledge point spreads on the Cheat Sheet. As broadcast partners with the NFL, we have zero interest in that kind of stuff. So, yeah, ignore all of what was just written above.
The pick: Titans 40, Colts 20
Green Bay at Kansas City: The Packers are so good that I felt guilty even giving them a first-round pick in my latest mock draft. Giving them another young weapon on offense felt like giving the richest kid on the block a new iPad for Christmas. This Kansas City team — with Todd Haley on the sidelines or not — is all sorts of bad. The Chiefs managed to gain only 4 total yards in the first half last week against the Jets. They won't fare much better against the Pack on Sunday. Greg Jennings should be out two to three weeks, impacting fantasy football owners everywhere. It shouldn't impact the outcome of this one.
The pick: Packers 34, Chiefs 13
Seattle at Chicago: A rematch of last year's Divisional Round playoff meeting, both the Seahawks and Bears have very different looks than the Jay Cutler and Matt Hasselbeck teams that squared off last January. The Bears' offense is really an eyesore now, making Cutler's performance earlier this season all the more remarkable. But they're home, they're hungry and they're going to win this one.
The pick: Bears 20, Seahawks 16
Miami at Buffalo: Once upon a time, the Bills were 5-2, and the talking heads were tripping all over themselves to tell viewers that Ryan Fitzpatrick went to Harvard (really, he went to Harvard! Yes, Harvard! The Ivy League one!), tossing Fred Jackson's name in the MVP conversation and rushing to name Chan Gailey Coach of the Year. The Bills are losers of their past six, and those days seem like forever ago now. With the playoffs now nothing more than a distant dream, look for the Bills to give their fans one more reason to cheer this season with a win over the hated Dolphins. And yes, "He went to Harvard!" is officially the new "He went to Jared!"
The pick: Bills 27, Dolphins 23
New Orleans at Minnesota: Upset time. Yes, I know it's crazy. Maybe this one is a revenge game for the Brett Favre interception in the 2009 NFC championship game, maybe it's my inkling that the Saints are due for an annual December letdown game on the road, maybe I just think the Vikings played some good football in the second half Sunday in a close loss to the Lions. I loved seeing Joe Webb get in the game, though I think Christian Ponder at quarterback and Webb at receiver would make more sense. I'm going with the Vikes on Sunday in a bizarre, turnover-filled shootout. I live dangerously, what can I say?
The pick: Vikings 34, Saints 31
Cincinnati at St. Louis: Marvin Lewis called the matchup last week with Houston the franchise's biggest game in his nine years in Cincinnati. The Bengals then gave away a 13-point halftime lead at home in a terrible loss to the Texans. The Bengals managed only 81 yards in the second half. Cedric Benson carried eight times and lost a yard overall in the half. Look for Cincy to bounce back on Sunday, though this team is not the same team they were when cornerback Leon Hall and defensive end Carlos Dunlap were suiting up during the team's 6-2 start. St. Louis is done for the year. Sam Bradford needs a wide receiver (Justin Blackmon, hello), and the Rams need the offseason to start. Like, now.
The pick: Bengals 27, Rams 16
Washington at New York Giants: Rex Grossman got the best of the Giants in Week 1 and could cause problems for New York this weekend, again. Eli Manning went 27 of 47 for 400 yards and two touchdowns last weekend in Dallas, bumping his season total up 4,105 yards — already a career high. Aaron Rodgers and Drew Brees are Pro Bowl quarterbacks, for sure. Manning's my No. 3 out of the NFC. He was big last week; he'll be even bigger on Sunday.
The pick: Giants 31, Redskins 17
Sunday 4 p.m. games
New York Jets at Philadelphia: Though the Eagles are, undoubtedly, the league's greatest disappointment this season, it's difficult not to give LeSean McCoy his proper due for what's been nothing short of a monster year. It's a shame McCoy's heroics will go wasted this season, because the third-year back is on pace to break the Philadelphia franchise single-season records for rushing yards, rushing touchdowns and total touchdowns. He has scored in 12 of his 13 games, is on pace to win the league's rushing crown, and has done a more than admirable job in the blocking game. Philly has been atrocious at home this year and the Jets are playing for their football lives, but I think McCoy pulls a rabbit out of his hat and gets the Iggles the W.
The pick: Eagles 31, Jets 23
Detroit at Oakland: Before the season began, very few pundits had a Week 15 game between the Lions and Raiders marked down as one ripe with playoff implications, but that's where we stand today. On Sunday against Green Bay, Carson Palmer looked like the Carson Palmer we saw throw three interceptions in Week 7, and I fear that's the version we'll see from here on out. The Silver and Black have been outscored 80-30 in their past two games. The Raiders haven't finished above .500 since their 2002 Super Bowl team. They need to win two of their next three to get there. I don't see it happening.
The pick: Lions 27, Raiders 17
Cleveland at Arizona: How about the Arizona Cardinals? Lost in the rubble of Tim Tebow's heroics Sunday was a mighty impressive comeback victory for the John Skelton-led Cards over the 49ers. A coordinator I'd keep an eye out for this offseason or next? How about first-year man Ray Horton? A Dick LeBeau disciple from the Pittsburgh school of 3-4 defense, Horton has taken a super young, super raw defense and molded them into one of the most feisty units in the league. The Cards have won four of their past five and the defense — after starting the season playing horribly — has been the reason. I never thought I'd say this, but this Browns' offense is woefully overmatched up against Horton's young, attacking D.
The pick: Cardinals 20, Browns 12
New England at Denver: How about Frank Bruni opting to write about Tebow in the New York Times last Sunday? The man best known for causing celebrity chef Jeffrey Chodorow to purchase a full-page ad questioning a restaurant review of his weighed in on the best storyline the NFL has to offer, writing, "He reminds us that strength comes in many forms and some people have what can be described only as a gift for winning, which isn't synonymous with any spreadsheet inventory of what it supposedly takes to win." Bruni's right (as he was with his review of Chodorow's Kobe Club; the place was overpriced and the food was nothing special). Don't overthink Tebow vs. Brady this week. I'm not going to try to attempt to explain or predict how it will happen, but the Broncos are winning this one. They just are.
The pick: Broncos 24, Patriots 23
Sunday night
Baltimore at San Diego: Also lost in the Tebow madness out West is what the Chargers have quietly done the past two weeks. With no media attention or Twitter buzz, San Diego has compiled two blowouts of inferior opponents the past two weeks, putting themselves on the cusp of the AFC playoff conversation. A win Sunday over the Ravens would move them closer to January football and severely cripple the Ravens' chances at home field and the AFC North crown. I think it's a battle, but Joe Flacco outlasts Philip Rivers on a second straight Sunday night gem.
The pick: Ravens 31, Chargers 27
Monday night
Pittsburgh at San Francisco: Were the 49ers exposed a bit last Sunday versus the Cardinals? Perhaps. If the playoffs were to start today, the 49ers would have two victories over a fellow postseason participant: the Giants and Lions. Pittsburgh likely needs to win this one to have a shot at the AFC North crown. Big Ben seems to win big games in big spots. Alex Smith? Though he has had few opportunities, there's no history of coming up big in clutch December games. I know the Niners are at home, but I like the Steelers on 10 days rest in this one.
The pick: Steelers 24, 49ers 13
Reader email of the week
Peter,
Great piece on Robert Griffin III on Saturday evening. He seems like he's an interesting kid and he can obviously throw the ball, but I haven't heard as much about him as Andrew Luck, Matt Barkley and Landry Jones as far as draft talk goes. He's a great leader and obviously showed he can bring a team back from a string of bad years. Does his game not "translate" to the NFL?
Vic
Stillwater, Oklahoma
Vic,
I loved getting to know Griffin in New York last weekend and think he's a top-10 guy come April. What impressed me the most about RG3 was his loyalty, his selflessness and the overall quality of his presence. I sat with him and Art Briles and I was impressed by his maturity. Though recruited by such schools as  Stanford, Miami and Texas, he committed to Houston to play for Coach Briles. When Briles accepted the head coaching job at the college football wasteland that was Baylor, Briles asked Griffin's mother if her son would be joining him. There was never a doubt. He then threw the program on his back and in four years, persevered through some bad losses, mediocre supporting casts and a terrible ACL injury. He overcame all of those obstacles and did so with class and grace.
There's a lot more to Griffin than his passing ability and his running skills. Whether he "fits" an NFL system or not, GMs, coaches and owners are going to fall in love with this kid come February and March. I know he's not being mentioned in the same breath as Luck and Barkley at the moment, but I think he'll be right up there in the conversation in April. A pro team is going to be awfully lucky to have this kid as the face of their franchise. Superman socks and all.
Week 14 Cheat Sheet trivia answer
The other three running backs drafted in the top 10 since 2007 are:
---
---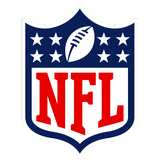 Get more from National Football League
Follow your favorites to get information about games, news and more
---